If you've ever looked through an old scrapbook and felt a smile spread across your face, then you know the joy of revisiting old photos and rekindling old memories.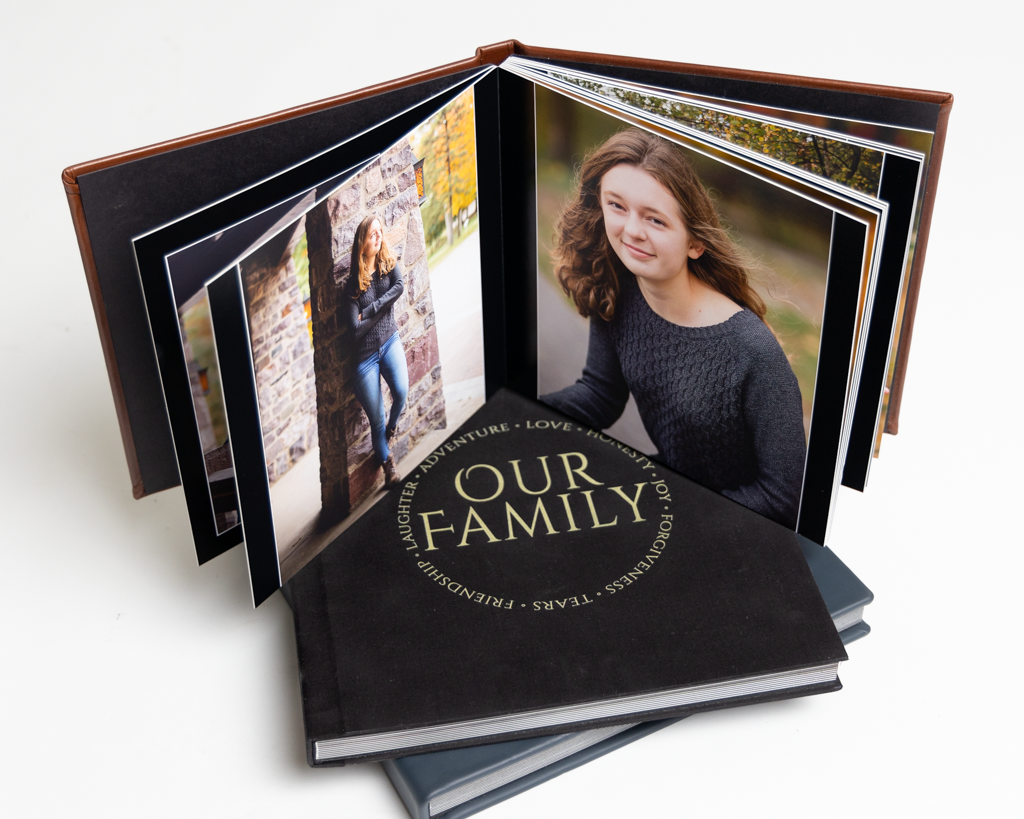 What makes an album so special?
it tells your story
When you open the front cover of your portrait album, you will feel a memory rise up from your chest. What does it feel like to go back to a time that you thought you'd remember forever? Then life happens, and more great memories fill our hearts, and the special people and special events multiply, and before we know it… moments fade.
An album revisits a special time we want to remember. Maybe it's a big milestone, or maybe it's just an ordinary day that's filled with ordinary moments, but when you add up those ordinary moments they equal a life well-lived.
Tell your story NOW so you can remember it LATER
A GREAT COLLECTION OF IMAGES
Your photo session will, undoubtedly, result in enough beautiful photos that you can't narrow them down to one or two favorites. My clients always say, "Oh, I wish I could just keep them all!" A professional portrait album is a great way to do that. Fill your album with every one of your favorite images so you don't have to leave any favorites behind. 
An album with 20 or more images is a great choice, because your favorite people can't be contained in a single photo. Every image is just a little different: the dimple on their cheek. The slightly raised eyebrow. The serious look, the playful grin, the shape of their face that hints at who they were 10 years ago, but also who they will be 10 years from now.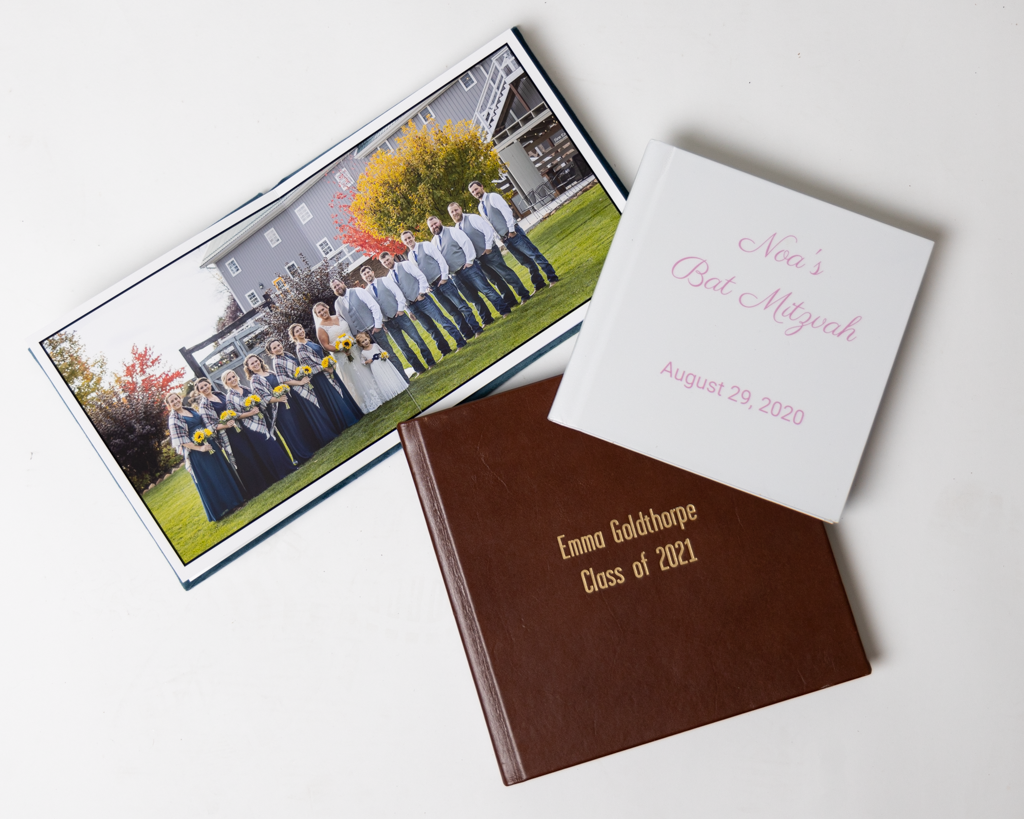 A high-quality keepsake
You don't have to lift a finger to get a luxury portrait album, complete with leather or linen cover and custom cover design. I will take your session images and design your album in a way that tells your story beautifully. If you want design changes, I take care of that. All the sizing, ordering, quality checks, and home delivery to you – I do it all. If you are investing your hard-earned money in a portrait session for, and with, the people you love, then a high-quality professional product is the only choice you should consider as a keepsake from your session.
Online solutions for photobooks are great for everyday snapshots and phone pics. But your professional portrait album isn't meant to be an online-order, DIY-project. Albums have genuine leather or linen covers, thick rigid pages printed on actual photo paper, and carry a lifetime guarantee.  
PHOTOGRAPHS
are the only thing you'll own that appreciate in value
EVERY SINGLE YEAR
Want to see all the products I offer?
just click the button below to visit my products page
Gretchen Willis Photography is a family photographer, senior portraits photographer, and wedding photographer based out of Berlin, Wisconsin and serving the Fox Valley as well as the surrounding area, including
Green Lake, Ripon, Oshkosh, Wautoma, Omro, Markesan, and Waupaca.
Gretchen Willis Photography also travels throughout Wisconsin for photo sessions, including Wisconsin Dells, Baraboo, Portage, Poynette, Fond du Lac, Appleton, Green Bay, Cedarburg, Mequon, and Waukesha.