Central Wisconsin's Choice
For Family Photography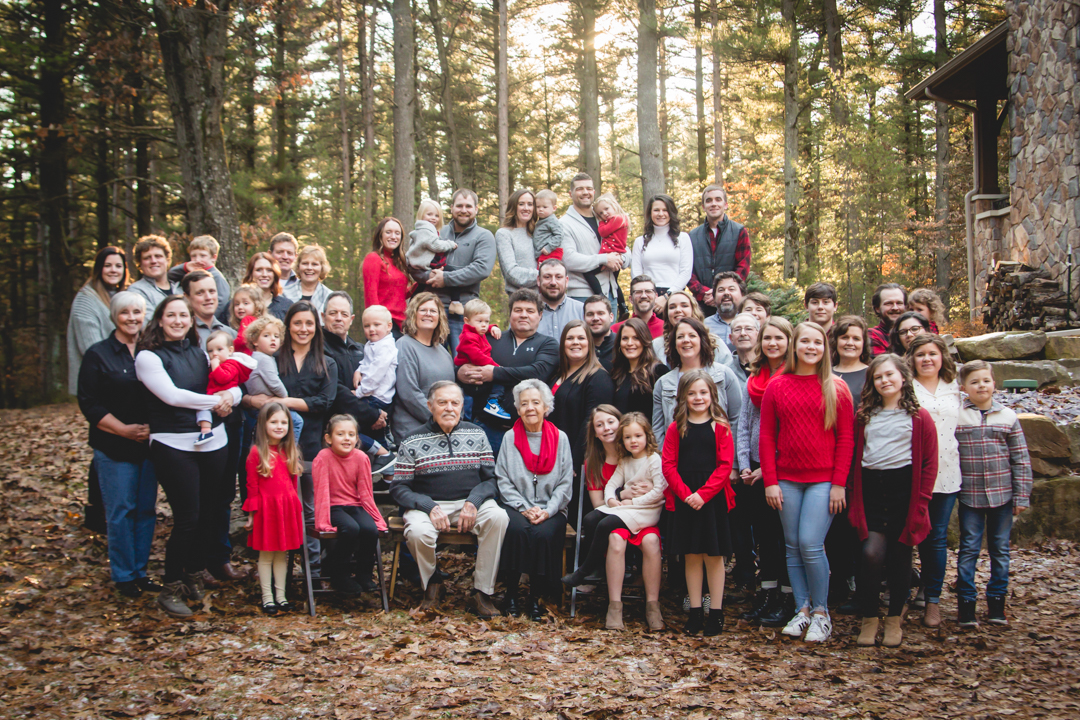 I help families create portraits that last
long after the moment is over
I've worked with hundreds of clients so I know WHAT WORKS and what doesn't. I'll help your group choose outfits that everyone loves and look great together. We will work together to find the best location for your family photos, with beautiful lighting and scenery to create a keepsake portrait you'll be proud to display.
Whether we are at your home or some other fun location, I know how to bring the best out of your family. Everyone from age 2 to 92 will have authentic smiles and plenty of belly laughs. I do a mixture of posing and "un-posing" so that I'm able to capture families doing exactly what they should: loving on each other.
turn your photos into keepsakes
Your photos will be beautiful, and you will want to remember them long after your session is over. During session planning, we will talk about where your finished photos will be enjoyed; in a keepsake album to enjoy now and in years to come, or maybe framed and hung on the wall to see and enjoy every day.  
You can't stop time from moving forward.
A portrait is a bookmark for tomorrow
when today has become a memory.
let's start planning your session!
We didn't realize we were making memories, 
we just knew we were having fun.
~ A. A. Milne, "Winnie The Pooh"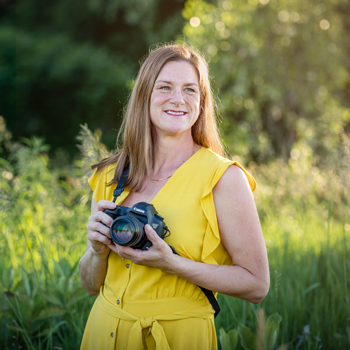 Hello! I'm Gretchen Willis, and I know about big families. My grandma was one of ten children, I am the youngest of four, and my husband and I have been blessed with six kids, from the age of 23 down to 7.
I'm both painfully and joyfully aware of how quickly time marches on. Now that I can look back at our family memories from the last 20+ years, I am so thankful for every photo that documented our family. I'm especially grateful for the photos with ME in them – since I am usually the person behind the camera – because as much as I want to have a memory of the people I love, 
I  want   them  to  remember  me,  too. 
I know it's a small miracle to arrange a time when the whole family is together at once, so I get how important it is to preserve this moment with a professional photo. I have been a Wisconsin family photographer for nearly 10 years to countless families who have trusted their most important memories to me. 
If you have a cell phone, you probably already have tons of snaps and selfies.
But your family deserves better.

The small everyday moments and the big life milestones…. you have been through it all together.
You have supported them and loved them; they have encouraged and celebrated you. Every mile in this journey has been traveled with them by your side.

Your family deserves more than a photo on social media that gets a handful of likes.
I can't wait to show you how beautiful you and your family truly are.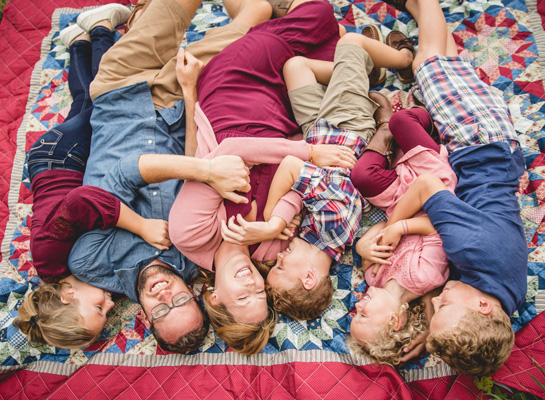 the days are long but the years are short
You have a lot of choices when it comes to family portrait photographers. You are choosing a person who will preserve your memories, whether you're celebrating an important milestone or celebrating your everyday moments together. Your photographer should bring out the best in you, so it's important that you hire a person who you know, like, and trust.  Here's a few details about WHO I AM and WHO I AM NOT, and maybe after reading this (and hopefully talking on the phone) you'll know if I'm the right photographer for you and your family.
I BELIEVE IN AUTHENTIC BEAUTY. I want every client to look and feel their best, and I'll advise you about what to do, as well as what NOT to do, so that your family portraits reflect the moments you want to remember. I'll guide you through posing so you look and feel relaxed. But more than that, I want you to truly enjoy your session and create memories so your photos will be a keepsake that you want to hang in your home and see every day.
I KNOW THE IMPORTANCE AND PERMANENCE OF A PHOTO. You have lots of photos of yourself already. We take lots of photos because we can. We take so many photos, and they live on our phones or our computers, and we almost forget they are there. But family portraits are not like phone selfies, taken on the sidewalk or in a restaurant booth.  If you have a photo in your wallet or hanging up on the fridge, of someone who you don't see anymore, then you know the importance and permanence of a photo, too. Family photos are for you to enjoy, but they are also a visual message to everyone who sees them. Family portraits, when displayed in a home, tell others, "These people are my personal investment. This is what I value most." 
I AM COMMITTED TO MY COMMUNITY. I donate my time through Now I Lay Me Down to Sleep and The Coalition for Children, Youth, and Families. I got my start in photography volunteering with non-profit agencies and to this day, it's the most important work I do.
I DON'T GIVE UP. I have been in business for 11 years. I have worked with hundreds of clients and I have delivered thousands of photos. I've created a business that I am proud to own because it's built on excellent customer service, the highest professional standards, and giving my clients more than they expect. Any hiccups along the way are never viewed as a failure; instead it's a chance to grow and learn and make my business better for the next client. 
I WANT EVERY FAMILY TO ENJOY THEIR PHOTOS FOREVER. Many years from now, when your phone has been recycled and your computer has been replaced 3 times already, and your USB has gotten lost, you will still have your family portrait prints from me. You'll be able to see and hold your photos in your hands, and reflect on how small or how young the people are. You will remember, "That was right before your sister met her husband" or "That was the last family photo before Grandpa died." Oftentimes, we don't realize how important family portraits are, until they are all we have left. It's too easy to let life get busy and convince yourself, "I'll print those photos soon." I know how to turn your family portraits into the perfect keepsake, and I'll take care of all the details. You don't have to lift a finger.
After lots of years working with lots of clients, I've realized that the clients who choose to work with me, do so because they want a higher level of service and they know they can trust that I'm a true professional. They understand that getting a better experience and top-quality products means a little higher investment, but they know it's worth it in the end, because    
investing in Family portraits
is investing in the people we love
what's the next step?
Please fill out a contact form below, and I will get in touch
to schedule a time when we can talk, in person or on the phone.
It's important that I personally speak to you
so I can answer all your questions.
All images and text © 2023 · Gretchen Willis Photography