Senior Outfit Styling Guide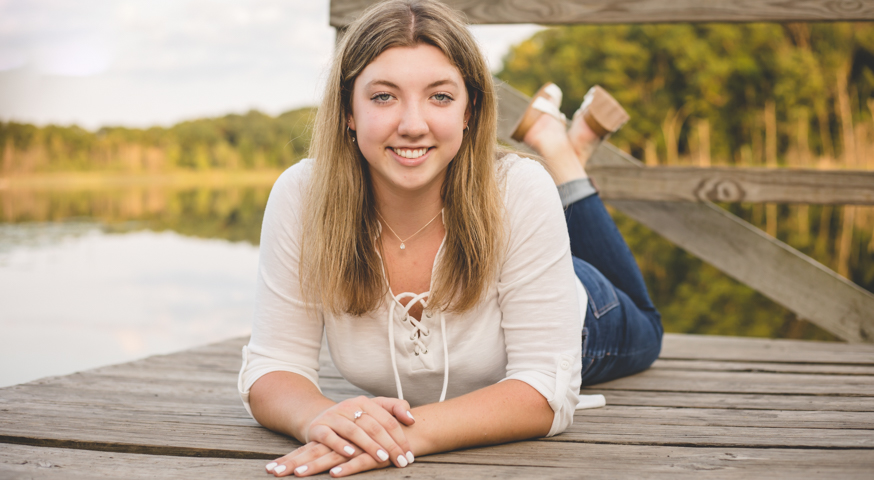 You're excited to shoot your senior pictures…. but you don't know what to wear yet. Check out these tips for styling yourself to feel great and look your best! 
1. Start with Self-care
It's important to practice healthy habits every day but especially in the days leading up to your senior portrait session. That includes getting enough sleep and drinking plenty of water. Those two small steps will help you feel better and help your body keep up with your busy schedule! 
2. Clothing is Comfortable, Clean, and Classic
Comfortable – everything fits well (not tight, not baggy) and moves well (doesn't bunch or pinch)
Clean – no spots or holes, missing buttons or broken zippers. No clothes that are worn out or faded. Also, IRON OUT THE WRINKLES!
Classic – avoid trends, and DO NOT choose clothes with pictures or words on them. Likewise, avoid overly-bright or neon colors.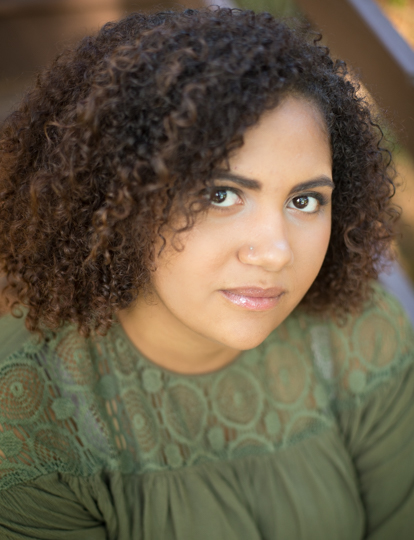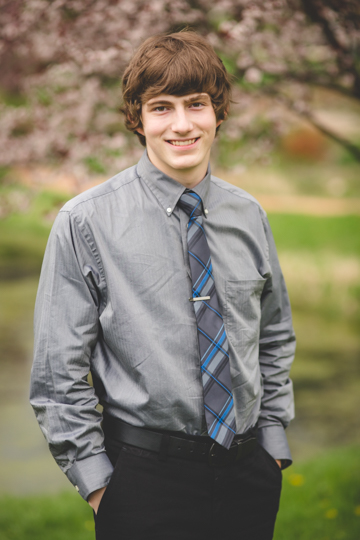 3. Create variety with outfit styles 
Your senior portraits should show off more than just your clothes – they will be a reflection of YOU and what you love! Your outfit choices can be dressy, casual, formal, or anywhere in between. Here are some ideas to help get you thinking:
• Choose your favorite t-shirt and jeans. This is a classic look and you'll feel like yourself in it. If you're not the jeans-and-t-shirt type, choose another outfit that you feel comfortable in. (Okay, not pajamas though. That's a little TOO comfortable!) 
• Choose an outfit that's a little fancier – maybe something you'd wear to graduation. A nicer dress or a suit. (Plus you'll score points with your parents for looking so grown-up. Awww!)
• Pick one outfit that is in-between casual and fancy…. think: something you would wear to a job interview. 
• Do you participate in any activities that have specific clothes for that? For example: marching band, or the tennis team, or volunteering at a hospital. If those activities play a big part in your senior year, consider wearing that uniform for a few photos. 
• Add a layer! Choose one of the outfits above and add (or remove) a layer to create another look. For example: while wearing jeans with a t-shirt, you can add a button-down shirt over it for another look, but not having to change into a whole new outfit.
4. Feel Good about Your Outfit
Choose clothes you love, that make you feel good. It will show in your expression at your session. If you're sensitive about any part of your body, you might want to choose a forgiving pattern instead of a solid color, or dress in layers, or add a colorful accessory to draw the eye away. Also, remember to choose items that fit your body well.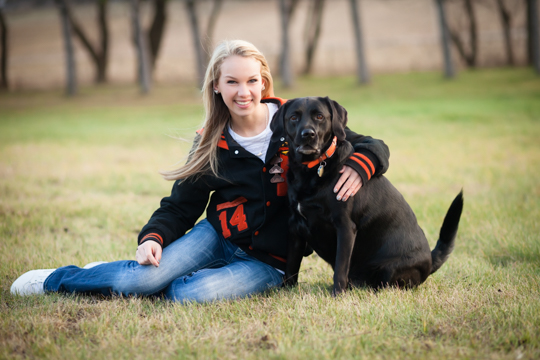 5. Make It Extra!
Don't forget your accessories! Little things make a big difference – unique shoes, belts, hats, and jewelry can give your photos that little bit of something special. Also, remember to bring any cool props (musical instruments, books if you're a book lover, your car, sports gear, etc.) And…. your PET! He/She is welcome to be in your senior photos too!
6. Personal Grooming Tips
Remember that these photos are going to focus on you, so you'll want to look your best from head to toe.
• Hair – If you're planning to get a haircut, schedule it a week or more out from your session date. Give your hair – and yourself – time to get used to your haircut and practice styling it at home.
• Nails – If you wear nail polish, make sure it's fresh on the day of your session. If you're a nail-biter, try to relax and give your nails a break the week of your session.
• Skin – take care of your skin as you normally do. Wash it gently every evening before bed. Don't use harsh chemicals on your skin that could cause red patches or peeling. Keep in mind that I professionally retouch all photos and that includes acne removal and skin smoothing.
• Tanning – Please avoid doing any type of tanning for 3 days prior to your session. I would advise against spray tans altogether, as they never look natural in photos. Your own personal glow is beautiful! 
7. Hide those distracting items!
When it's photo time, it's important to remove all the things we don't want in the photo. Guys, don't forget to take out your phone, wallet, keys, and other items bursting from your pockets. And ladies – remove those hairbands and scrunchies from your wrists!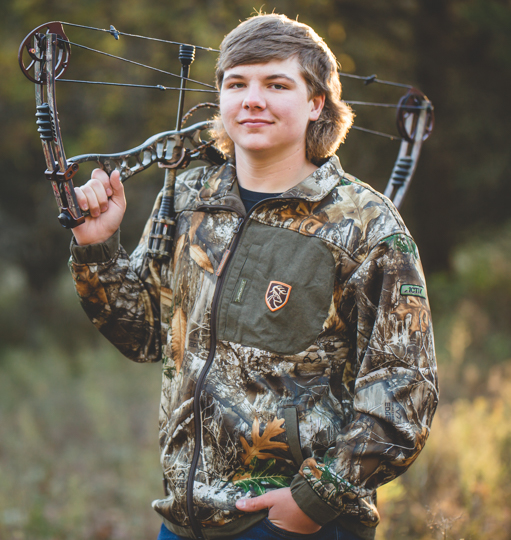 Final  thoughts: As much as you will try to keep your outfits perfectly neat, clothing mishaps can and do happen. Bringing along an extra outfit is a great safety net. I recommend an extra jacket or sweater, plus having baby wipes on hand for spills is always a smart idea. If you can't decide on an outfit or an accessory, bring it along in case you want to change.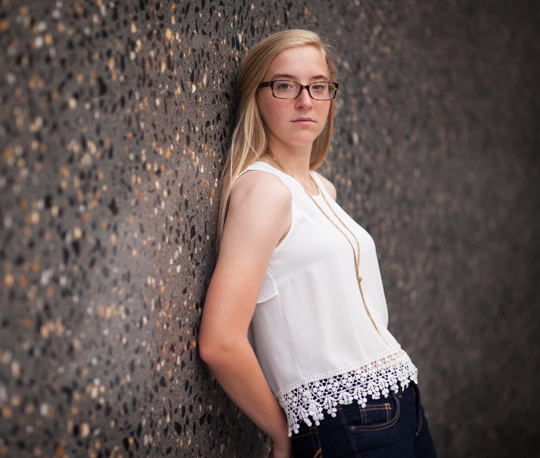 Do you need some personalized help putting some outfits together for your upcoming senior portrait session? I'm happy to help! Just click on the button and fill out the form, and I'll be in touch!