Welcome to the home of Gretchen Willis Photography!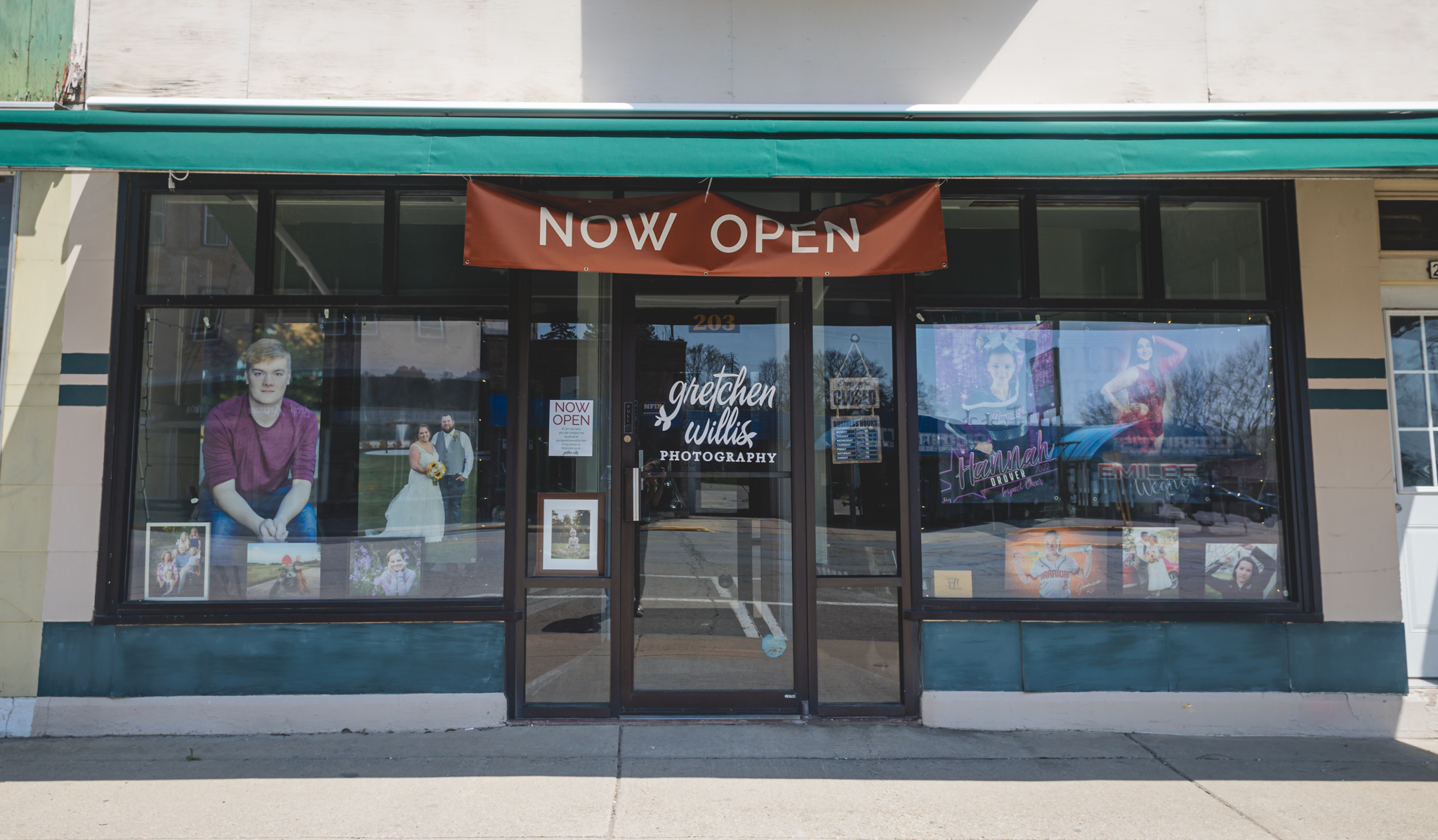 My photography studio is in the heart of downtown Berlin, Wisconsin, right along the banks of the Fox River. Clients visit my studio for photoshoots, session consultations, and Image Reveal & Ordering appointments.
Do I have to have my shoot at the studio?
Nope. If you prefer for your photoshoot to be held on-location, like at your home or at a vacation rental, or a beautiful spot somewhere in Wisconsin, I'd love to come to you! But having a studio is a great option too. Sometimes the weather isn't cooperating, or maybe you love the look of studio work, or possibly my studio just creates the easiest spot for portraits. Whatever the reason, my studio is an option but not a requirement.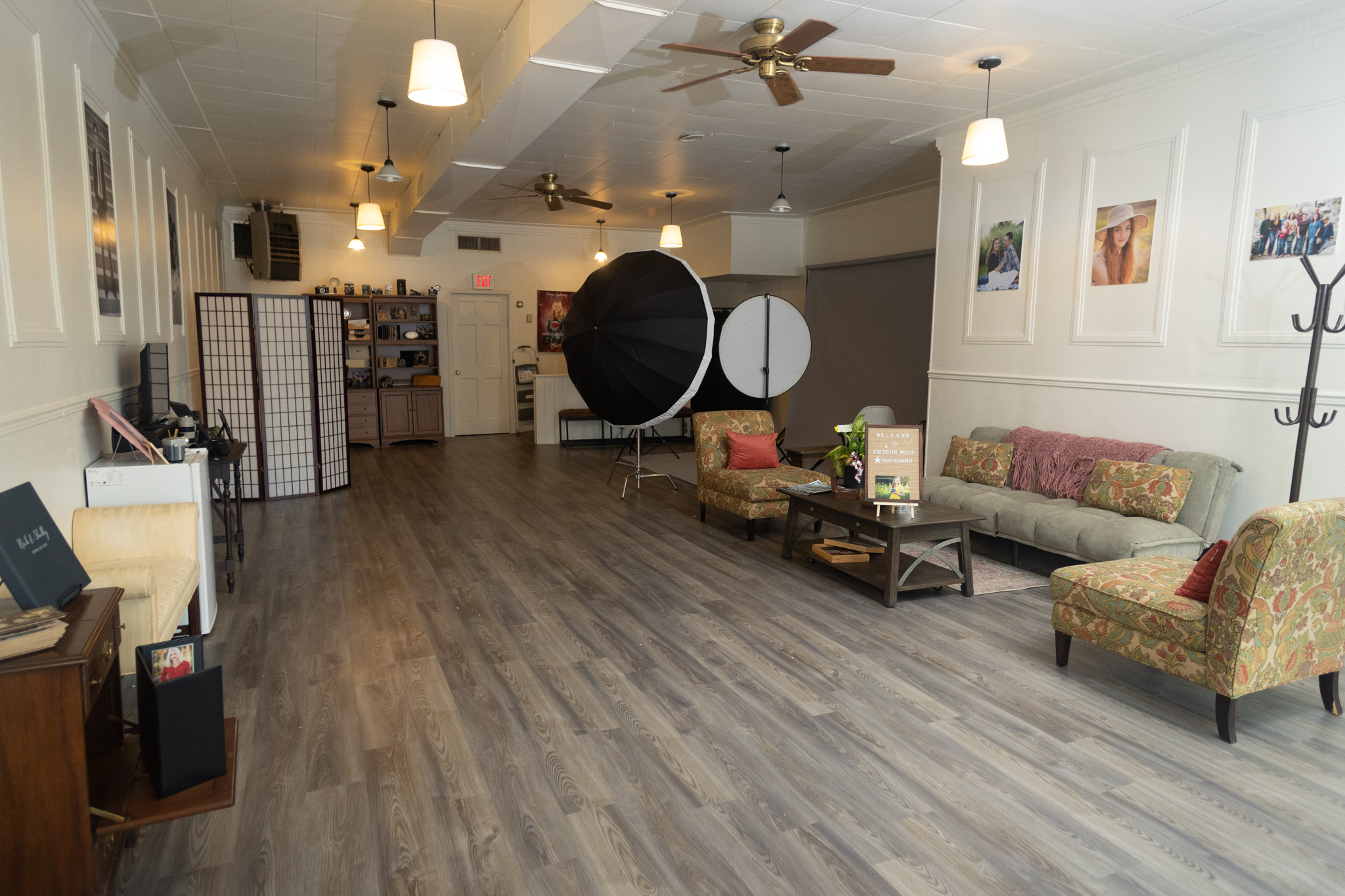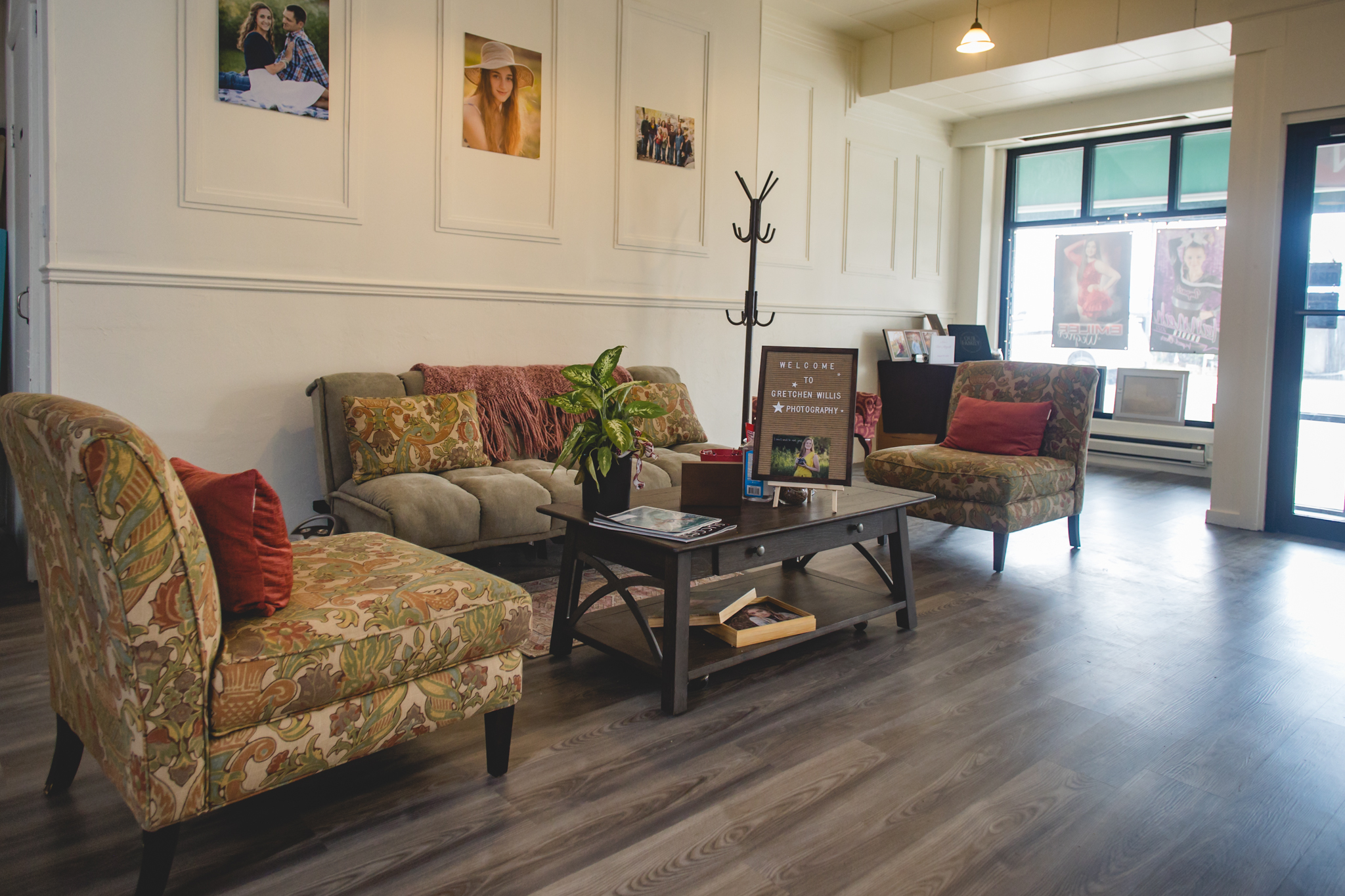 When you come to my studio, you will feel welcome and relaxed. I'll have music playing and snacks & drinks for you to enjoy. I have plenty of space for everyone to sit and stay a while. If you are here for a photo session, your time at the studio will be unhurried, allowing you to take as much or as little time as you want. If you're here for an Image Ordering & Viewing session, feel free to take your time looking at my extensive product samples or viewing the images from your portrait session.
Book a session at my studio today!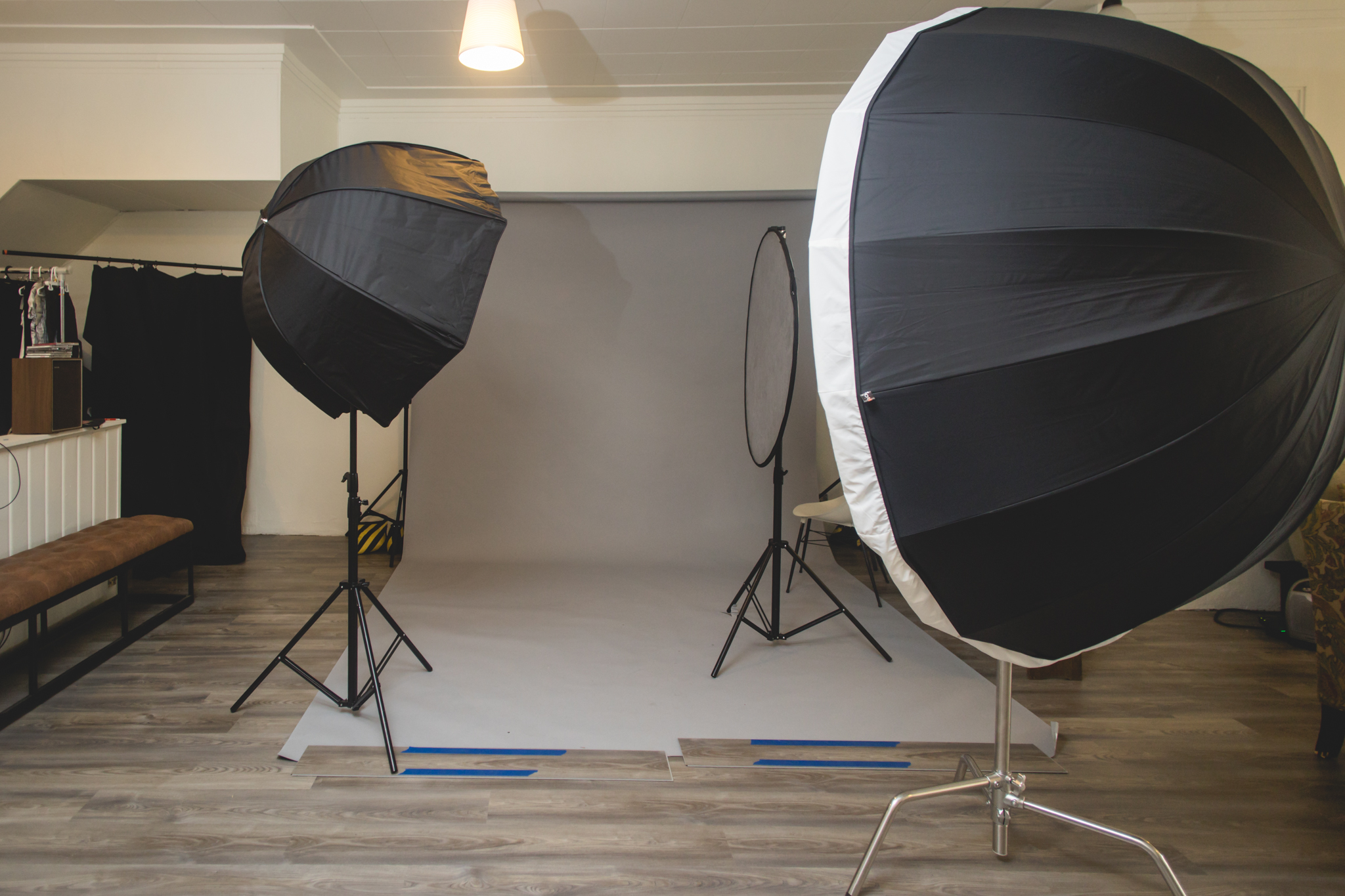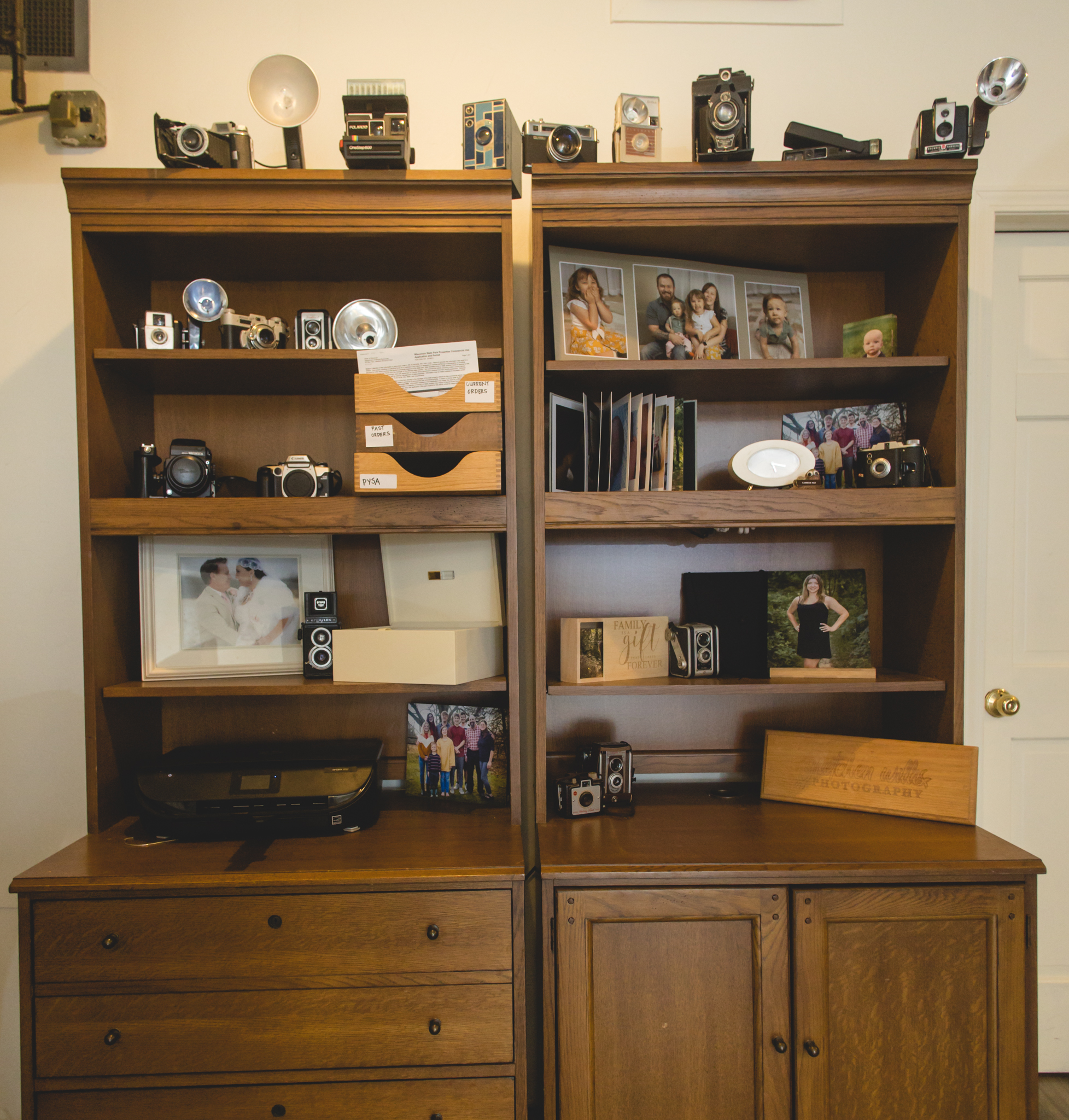 I have a large shooting space, available for plain or decorative backdrops, props, and seating.
My studio can accommodate large groups of any size!
I also have a special interest in collecting vintage cameras. You can see some of my collectibles on display at my studio.
Some date as far back as 100 years!
I look forward to meeting you soon. Please reach out to schedule an appointment with me. I am at my studio by appointment only, so if you drop by unannounced, I'd be excited to see you but I might not be available.