Breastfeeding Photography in Wisconsin
August is World Breastfeeding month, and August 1-7 is specifically World Breastfeeding Week. What is the point of World Breastfeeding Month and Week? In short, it's to recognize mothers who give this amazing gift to their children, and the children who are fortunate enough to receive that gift.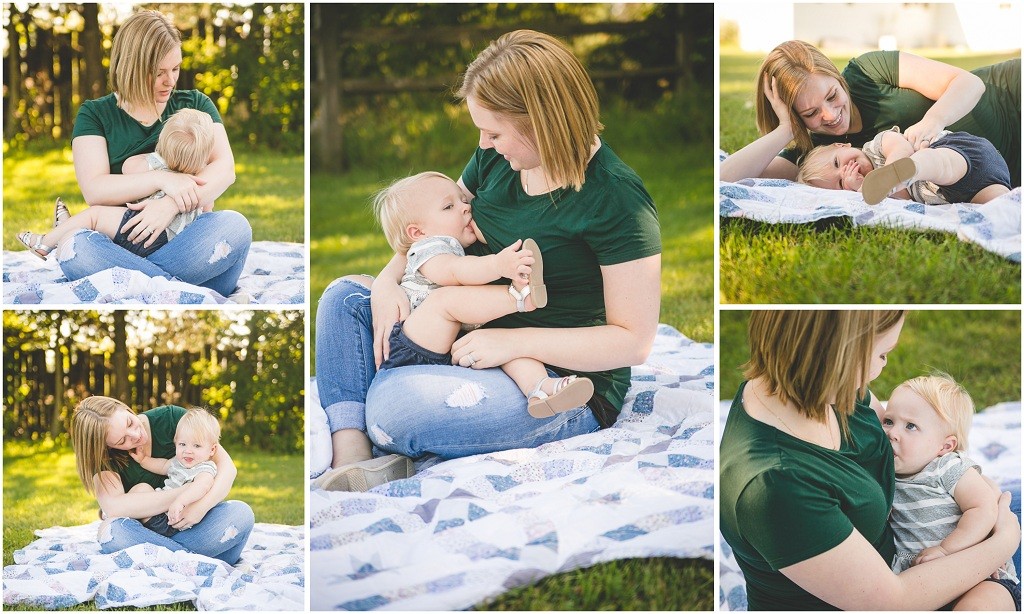 Breastfeeding is simple, in that it's the way humans have been created, for thousands of years, to sustain the next generation. It's food in its simplest and most perfect form. And yet, breastfeeding is also complex: some women find it an easy process while others struggle. Not every mother CAN breastfeed because of various challenges. Not every mother WANTS to breastfeed…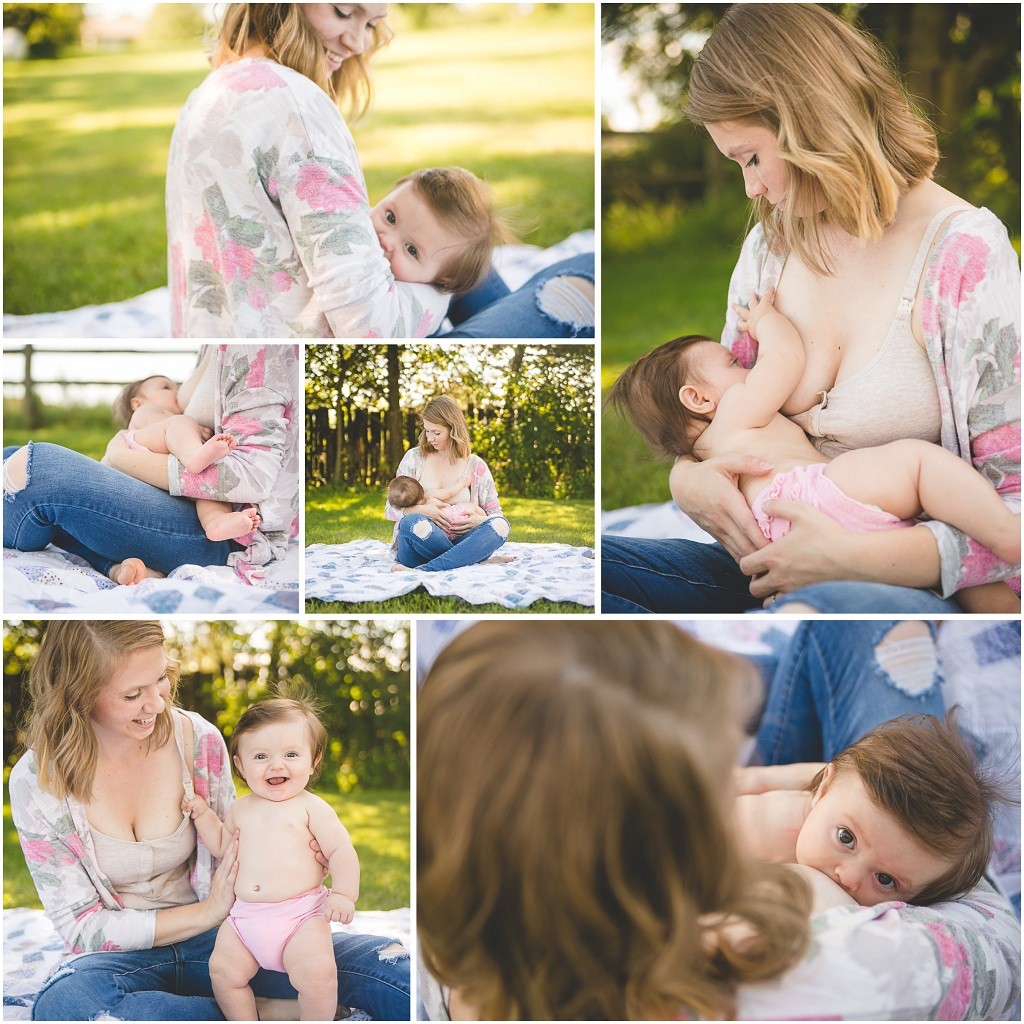 All too often I hear stories of women facing scrutiny that's both unkind and unwarranted. A big part of World Breastfeeding week and month is to raise awareness of breastfeeding as a natural process. Breastfeeding fosters connections between mother and baby, it helps raise the immunity of the young child, and it has even been shown that mothers who breastfeed have a lower risk of developing breast and ovarian cancers (according to the American Academy of Pediatrics).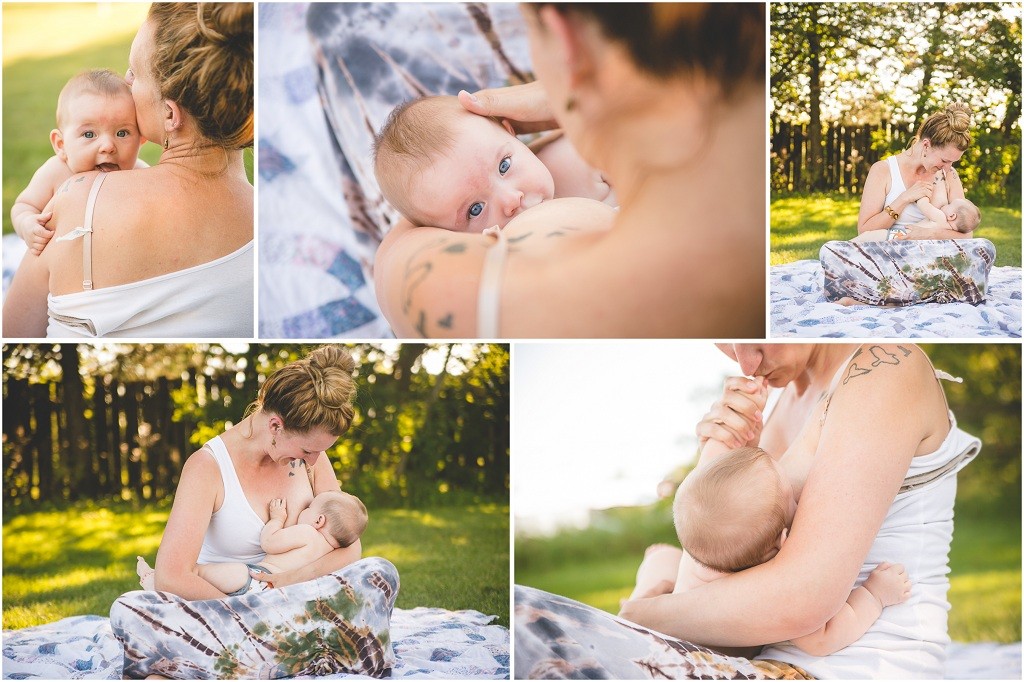 The bond between any mother and child is indisputable. Mothers are nurturers… it's part of our biology. I'm a big believer that both parents are equally important in every child's development. However each parent brings something unique to the table and offers the child at least a few things that the other parent can not. It's the beauty in how we are created: equal but unique.
During World Breastfeeding Week I wanted to share my gift of photography with local women who share the gift of breastfeeding with their children. These six women and their children were my beautiful clients, and they were all generous enough to allow me to share their images to help #NormalizeBreastfeeding.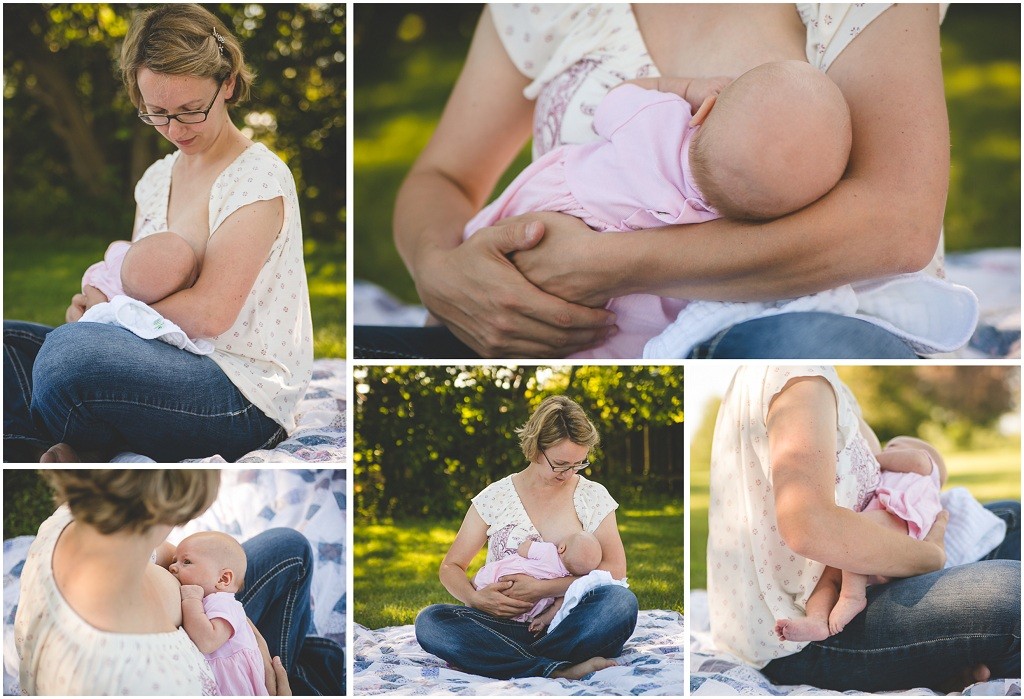 Thank you to all the mothers here who took part in my World Breastfeeding Month event. I plan to do this every August, so if you will be a nursing mother in August of 2018 please remember to come for a free session to celebrate this amazing gift!
Gretchen Willis is a family photographer serving Portage, Wisconsin and the surrounding area including Baraboo, Wisconsin Dells, Westfield, Poynette, Madison, Green Lake, Montello, and beyond. Please "like" the Gretchen Willis Photography Facebook Page to see all our most recent photos and hear what we've been up to! If you are on Instagram you can follow the Gretchen Willis Photography account at @GretchenWillisPhoto