It's amazing how fast things move. Technology makes things happen faster, easier, and better than ever before! I've been able to see this firsthand with photography. The advent of digital photography is just the tip of the iceberg.
When my clients have a session they want to see their images as soon as possible. And who could blame them? Gorgeous images – not just iPhone snaps – deserve to be shown off. The feeling I get showing my clients their photos for the first time is exciting, but it's even MORE exciting when I watch them reveal their professional photography images to friends and family. They get so excited to share the images they love and watch their friends OOH and AHH. Here's where technology meets photography in the COOLEST way!
My clients can get their own personal photo app for their smart phones or tablets. Yes, a custom-designed photo app with their beautiful images to keep near them, show to friends and family, and share with everyone no matter where they live. Browse through the gallery, tap on the images to make them big, and share the images with people far away. Gone are the days of "I'll mail you a print of this picture", and even "I'll send you a copy to your email." Now you can just use the social sharing icons to share your album on Facebook, Twitter, Pinterest, and even through email (for the folks who still don't do social media).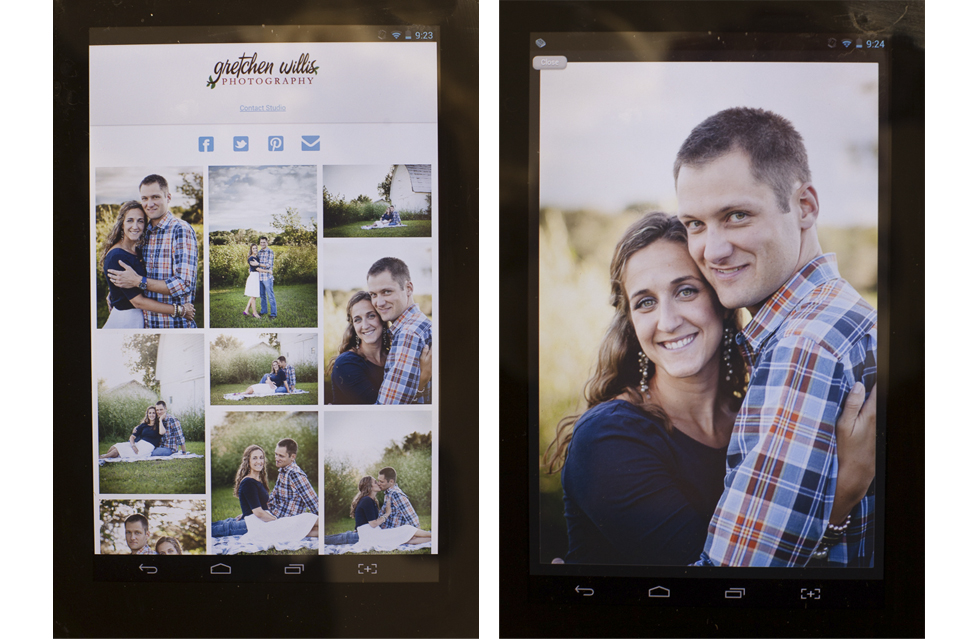 YOU CAN SEE A PREVIEW OF A SAMPLE PHOTO APP RIGHT NOW!  Just CLICK HERE FOR THE MOBILE APP (you must be on a mobile device) and you'll be able to download it. An icon will appear on your desktop and you can see exactly how cool this is!
If you are looking for a family photographer in Portage Wisconsin or the surrounding area, I would love to talk to you and show you all the amazing products I offer. Contact me now to book your session; call 608-566-9070 or send me a message through the contact tab above.
Gretchen Willis is a Portage Wisconsin family photographer, couples photographer, tween photographer, senior photographer, and event photographer serving Portage, Wisconsin and the surrounding areas including Baraboo, Wisconsin Dells, and Montello in Columbia County and Marquette County. Please "like" my facebook page so you can see my most current photography projects!