This sweet newborn babe is the princess her mom and dad have been waiting for. As the younger sister to two big brothers, she is already loved beyond measure. My job as a newborn photographer has so many perks, one of which being that I get to snuggle sweet babies, and this little girl was such a beautiful little peanut!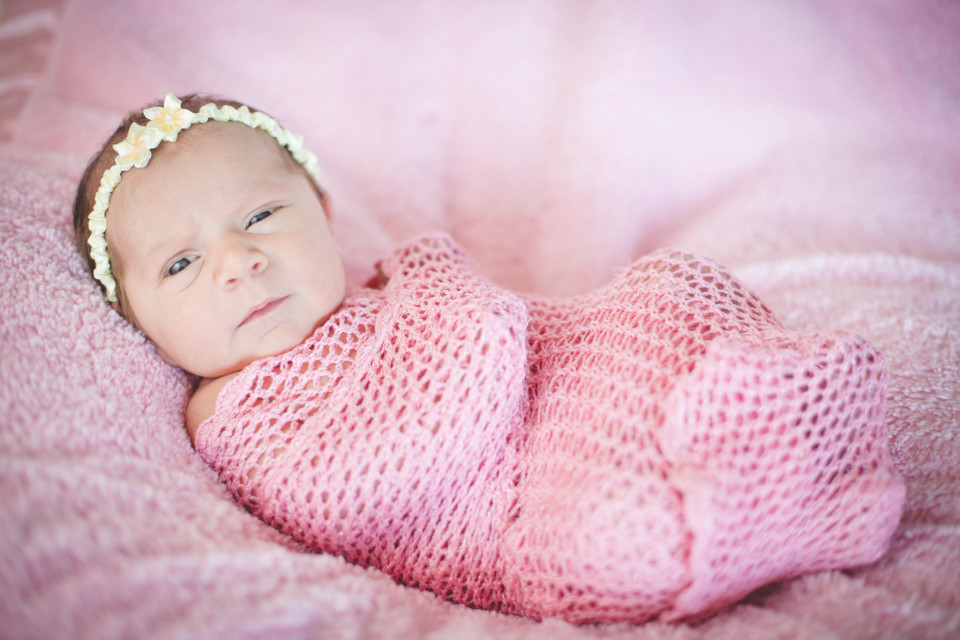 What is it about a new baby that can make even the roughest of days seem so much better? Just knowing this beautiful little soul is in the world gives me hope about the future. Every time I hold a newborn in my arms, I see a fresh slate…. a new start…. I see the chance for new ideas and inspiration and opportunity. This little girl has her whole life ahead of her. The future is so bright for her!
Many people wonder what goes on at a session with a newborn photographer. I try to explain that every session is a little bit different, but the things that stay the same are that: a baby will be in charge! haha. Seriously, though, if a baby sleeps then we'll get sleepy baby pictures. If a baby is awake, then we'll get bright-eyed pictures. But either way the photos of your child will be a beautiful memory of this very brief time, when they will quickly change their looks and grow out of the newborn phase. I love capturing this fleeting time in a baby's life.
If you are searching for a maternity photographer or a newborn photographer, Gretchen Willis Photography has available dates for 2016. GWP serves Portage, Wisconsin Dells, Poynette, Green Lake, Westfield, Baraboo, Arlington, Lodi, and surrounding areas. Please Like the Gretchen Willis Photography Facebook page to see all the latest news and posts. To book your session today, contact us at 608-566-9070 or gw@gretchenwillis.com