The last few days before a baby arrives, every family member is filled with emotions: anticipation, nervous excitement, curiosity, and even a little bit of worry. As excited as I was to meet each of my babies, I craved to keep them safe inside the protective walls of my womb. Those last few days before my babies were born were so precious to me. I watched my belly move with every kick, every wiggle.
The R family welcomed me into their home to capture one of their last weekends as a family of three. A Lifestyle Maternity session is all about capturing small quiet moments together – looking at the Sunday paper and playing with toys and sharing a snack.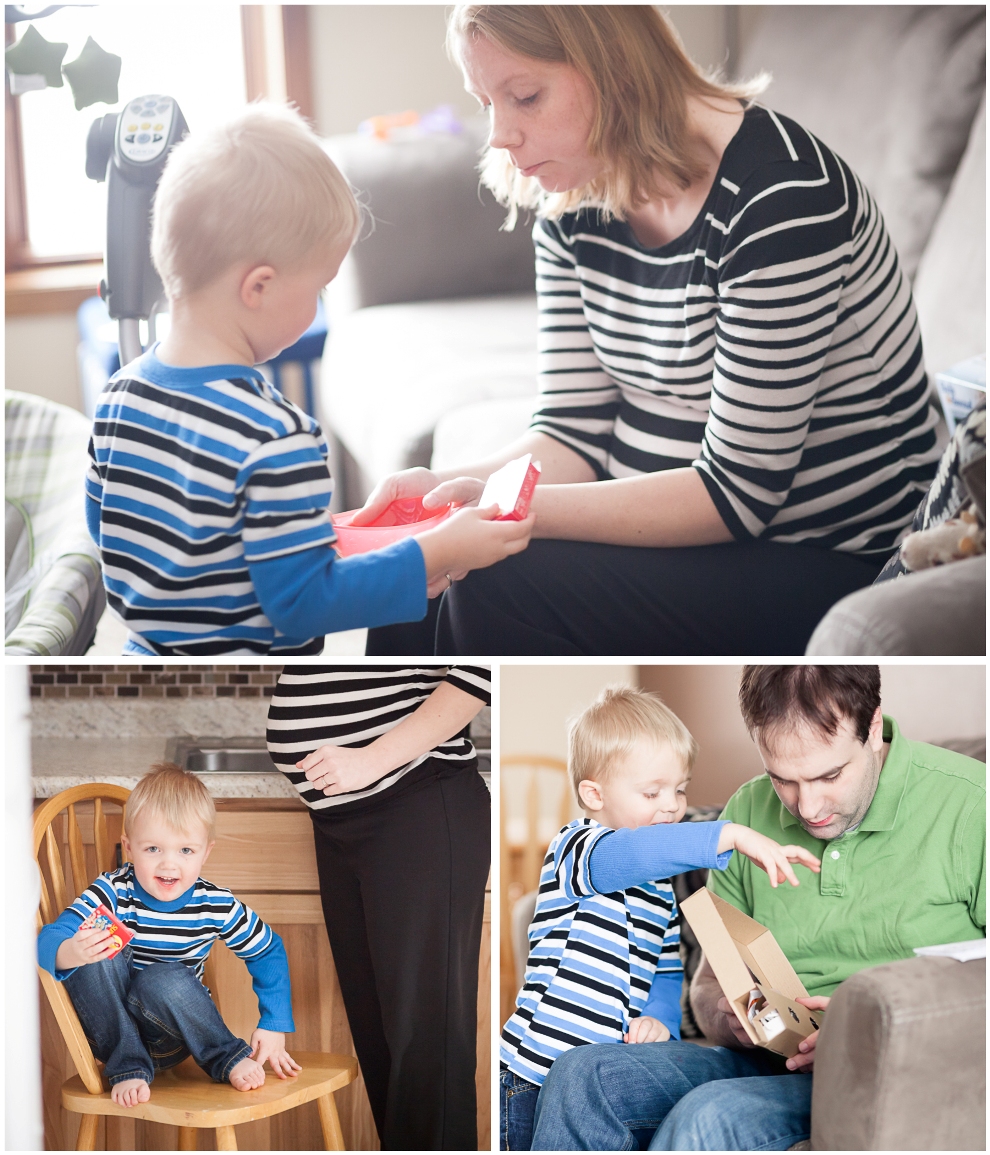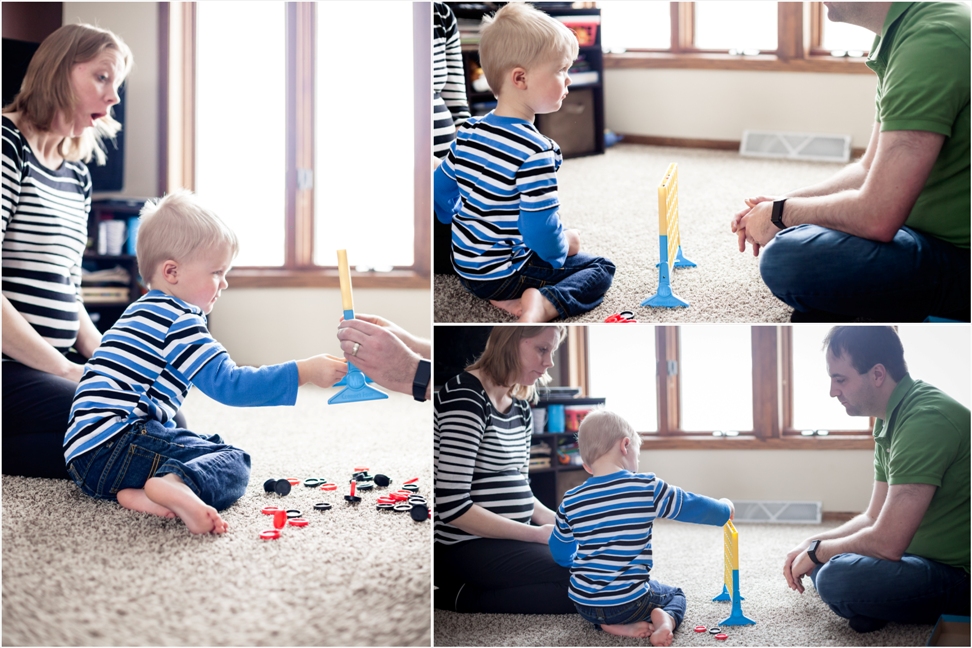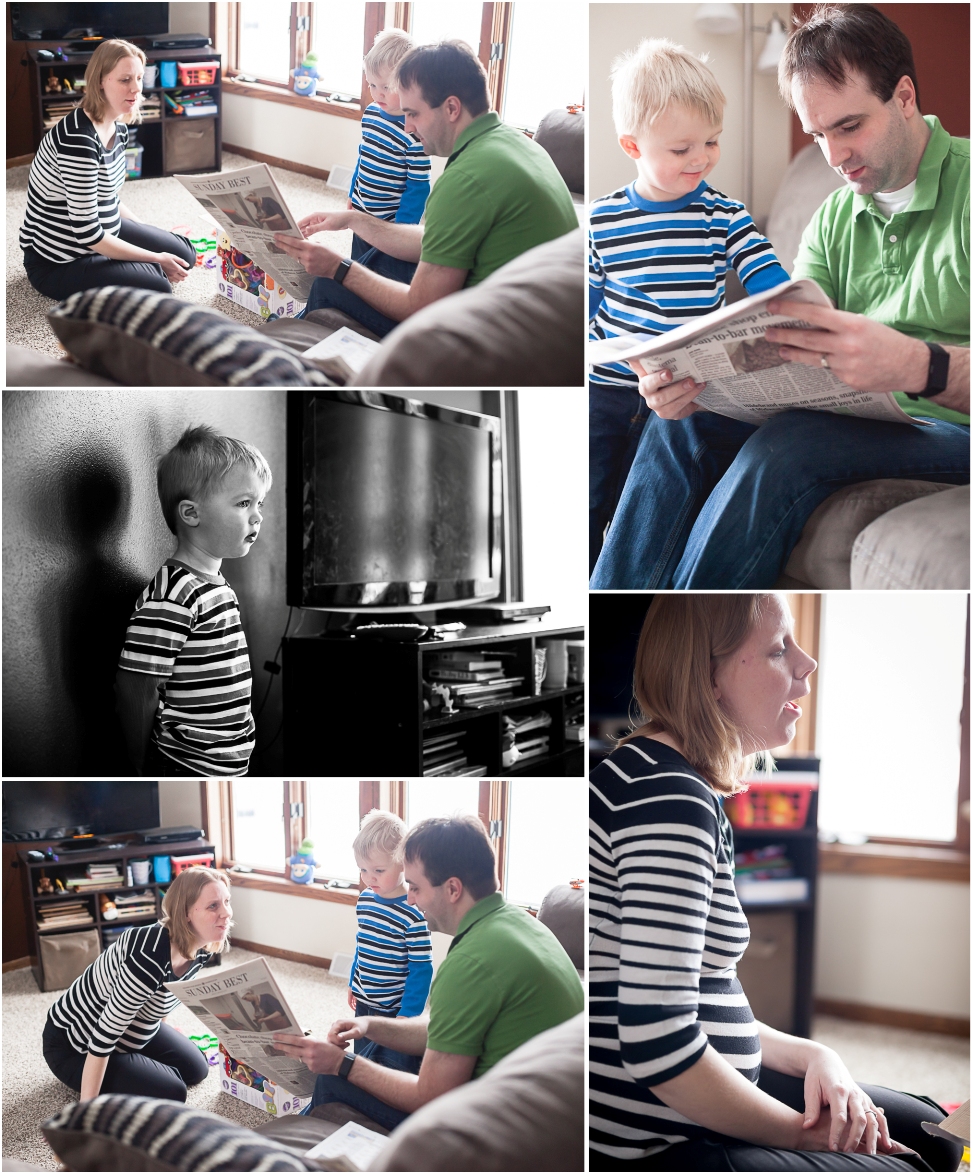 As I type this, little baby girl A has already arrived and is snuggled in with her family. Mom has told me that Big Brother is very protective of his new sister. This is such an amazing time for that household and I'm glad I could be there to be a part of it, if only for a day.
If you have a special day planned in your family – whatever the occasion may be – contact me today at 608-566-9070 to schedule a session! You can also email me through my contact tab at the top of this page, or through this link.
Gretchen Willis is a Portage, Wisconsin photographer, shooting in Columbia County, Wisconsin and Marquette County, Wisconsin. She also serves the surrounding area including Baraboo, Wisconsin Dells, Westfield, Montello, Poynette, Pardeeville, Sun Prairie, Madison, Arlington, Lodi, and Columbus. Gretchen Willis Photography specializes in families, couples, tweens, and breastfeeding or nursing session photography.
Please visit my Facebook Page to keep up with my daily images, and sign up for my newsletter to receive special offers and everyday photography tips!