I've been shooting images of breastfeeding moms and their children for over a year now. It's such a beautiful part of motherhood and I am committed to documenting it. The time when a child is so small, so dependent on us for every need – and especially the MOST basic one like food and shelter – it is gone so quickly. Children grow, they need us less and that's both a blessing and a curse.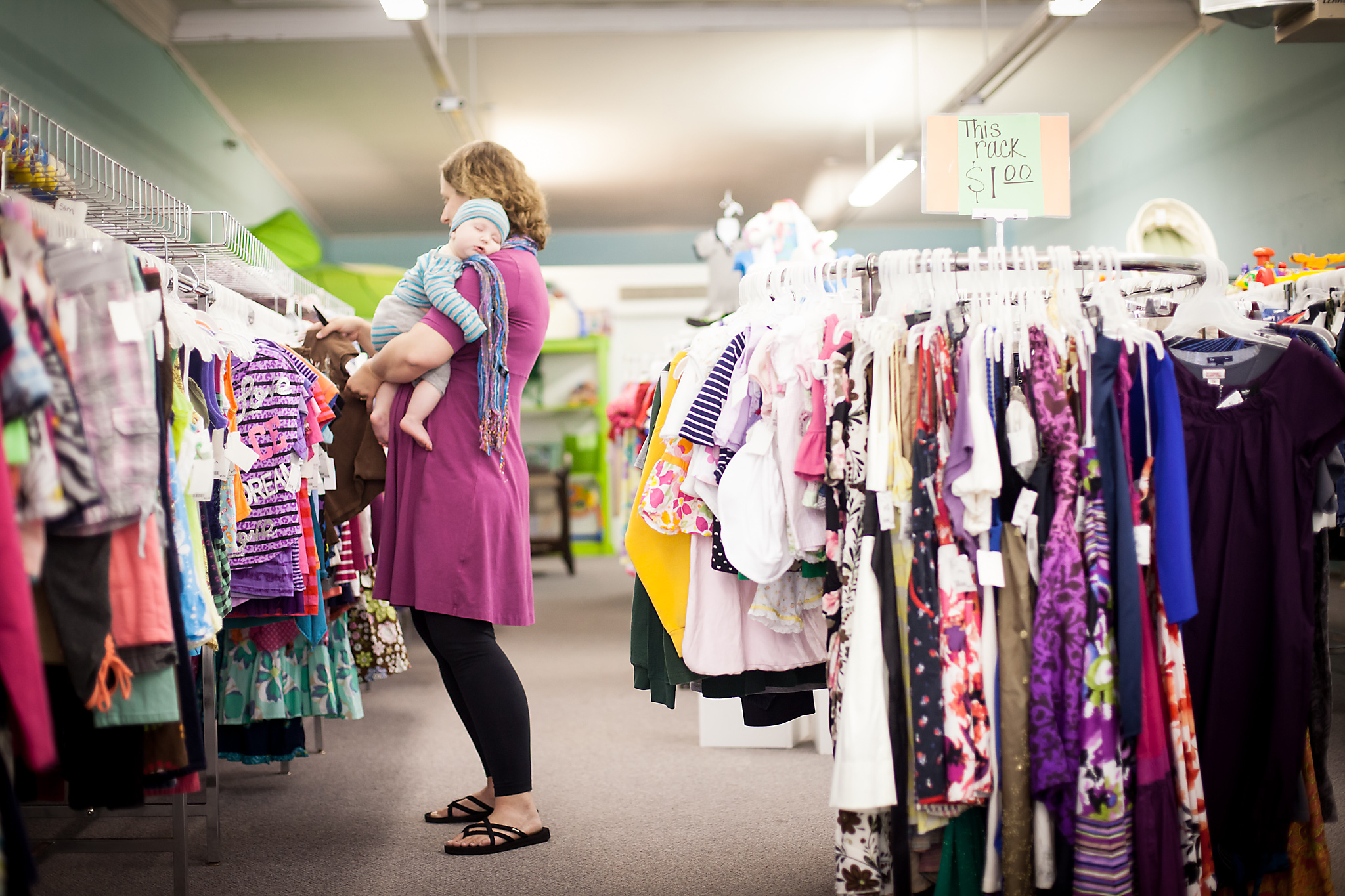 This very busy mama has 5 kiddos, and on top of all that she owns a successful children's boutique resale shop. Betsy is the owner of Recycled Sally's in Baraboo, Wisconsin, selling new and consignment clothing & accessories for infants, children, and women as well as toys, shoes, and nursery equipment. She also sells new baby products, like cloth diapers, BPA-free bottles, and baby wraps.
Running a successful business is no easy task, but in addition to being an entrepreneur, Betsy is also a breastfeeding mom. When her son needs to eat, he doesn't know if she's in the middle of helping customers – he just knows he's hungry!
I'm proud to post these images to help celebrate World Breastfeeding Week!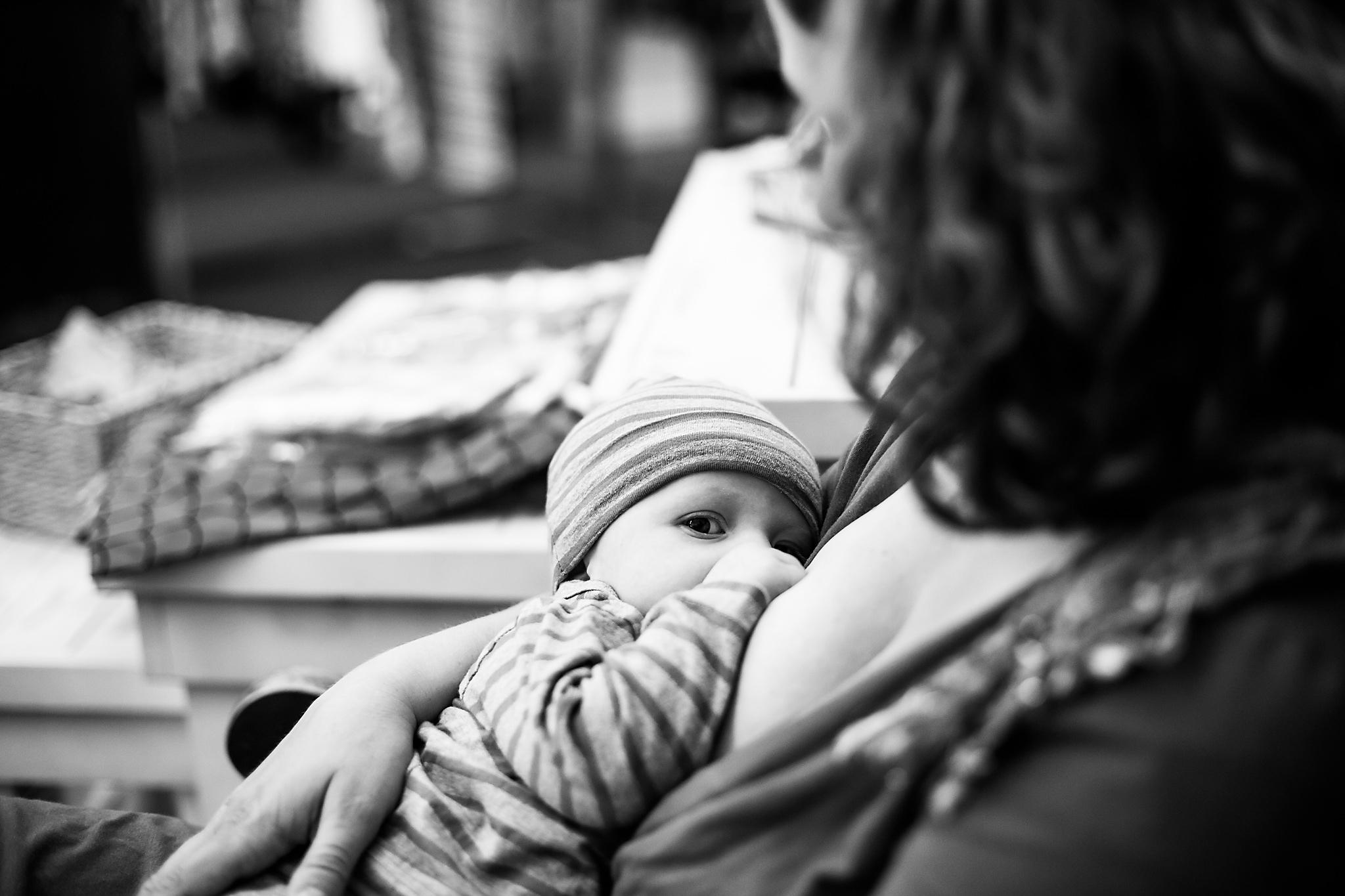 Gretchen Willis is a Portage Wisconsin family lifestyle photographer, couples photographer, tween photographer, senior photographer, maternity photographer, breastfeeding photographer, and wedding and event photographer serving Portage, Wisconsin and the surrounding areas including Baraboo, Wisconsin Dells, Westfield, and Montello in Columbia County, Sauk County, and Marquette County. Please "like" my facebook page so you can see my most current photography projects!