Long before I had a big, fancy camera I loved to take pictures. When I was little, I snagged my brother's Kodak 110 camera to take pictures of us throwing snowballs or pulling my stuffed animals in the wagon. When I got older, I often took my bright yellow Canon Sure Shot to school, snapping pictures of my friends and me doing silly things, gross things, immature things… you know, all the things you aren't supposed to do as a teenager but you do anyway. In college, I spent a semester abroad in Ireland and when I started packing, the first thing into the suitcase was a 35mm zoom camera – a gift from my father.
So it was no surprise to me that once I had children, I'd want to photograph every smile, every hiccup, every chubby-fingered wave. As the years marched on I captured them running in the sprinkler, riding roller skates, building snowmen, decorating cookies, winning science fair ribbons, and picking green beans from our garden.
Are all the images perfect? No. Not by a long shot. Did it stop me from taking the pictures? Well, here's the answer to that question: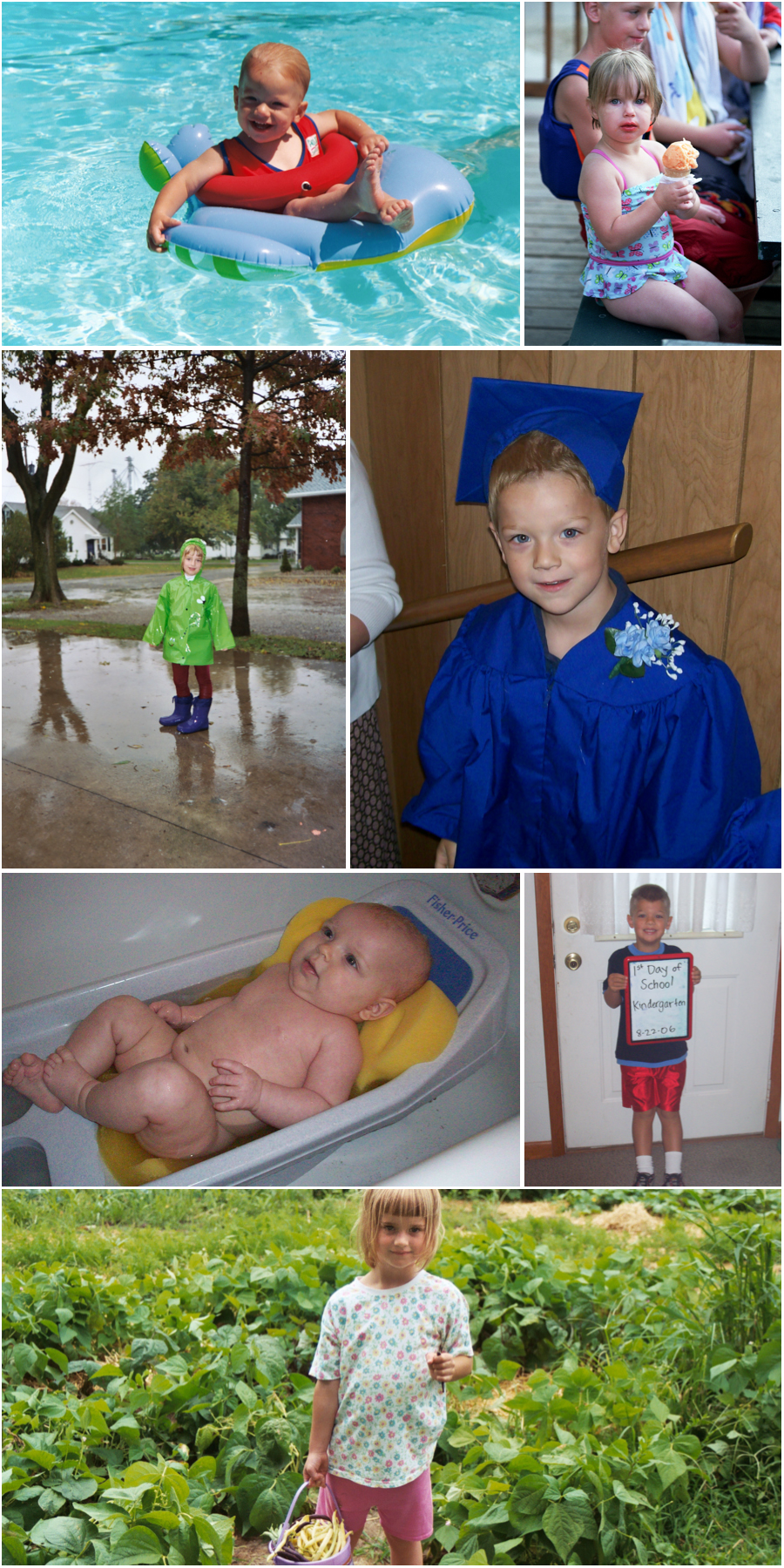 Some of these images are dark, or a  bit out of focus, or just not an example of my best work. But what I see in these images are not the technical mishaps but rather the beautiful children inside the four corners of that photograph. I'm proud of these pictures even if they aren't technically perfect. I want to hold them in my heart to help recall memories that have faded.
In the same way, I want to encourage you to take pictures of your life! Don't wait for when your kids have finally gotten a haircut, or once the living room doesn't look so cluttered, or right after you have finished making dinner. Take those pictures, share them with friends and family, and print the image so you can see it forever. Capture your everyday and celebrate it!