Coordinated Family Clothes for a Photo Shoot
Getting professional pictures taken is a worthwhile investment. Your photographer will capture beautiful images of what your family looks like at this very moment in time. In 6 months or a year, someone will have grown an inch, or lost two teeth, or changed from a baby to a toddler. The small details of our photographs hold the intimate details of our lives, and the photos will preserve those details as reminders of who you are.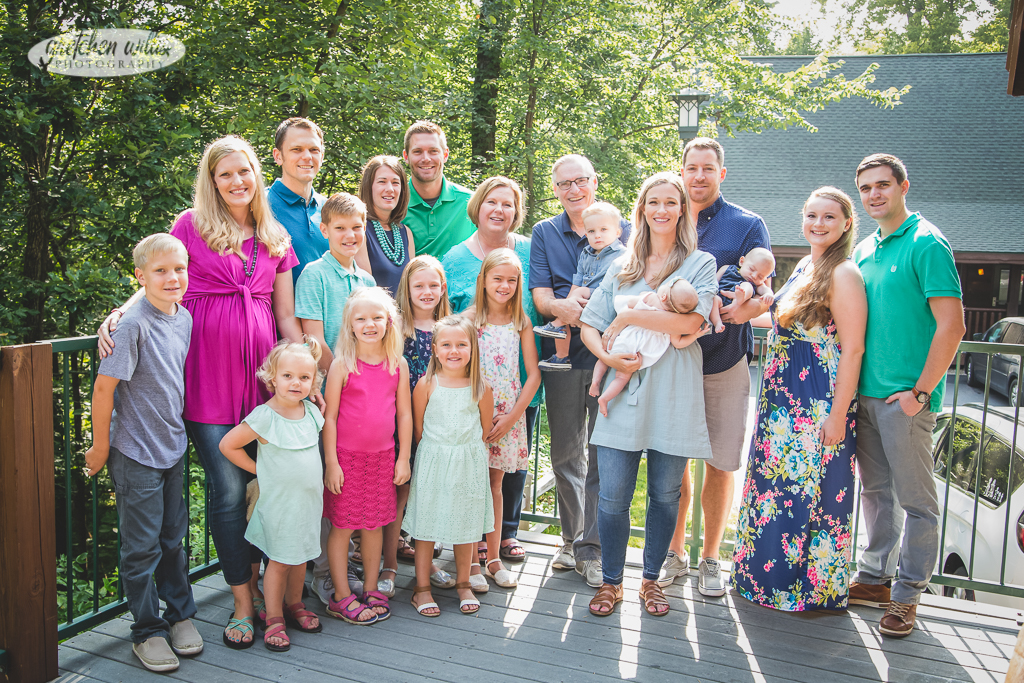 Choosing clothes for a photo session can be stressful. You want to look your best, and you want everyone in your family to look their best also. You expect the photos to look better than a simple cell phone snapshot, so some planning is required. Your photographer will guide your choices so that your photo session will go smoothly and yield the best possible photographs. Continue reading to find tips that I share with the families I photograph…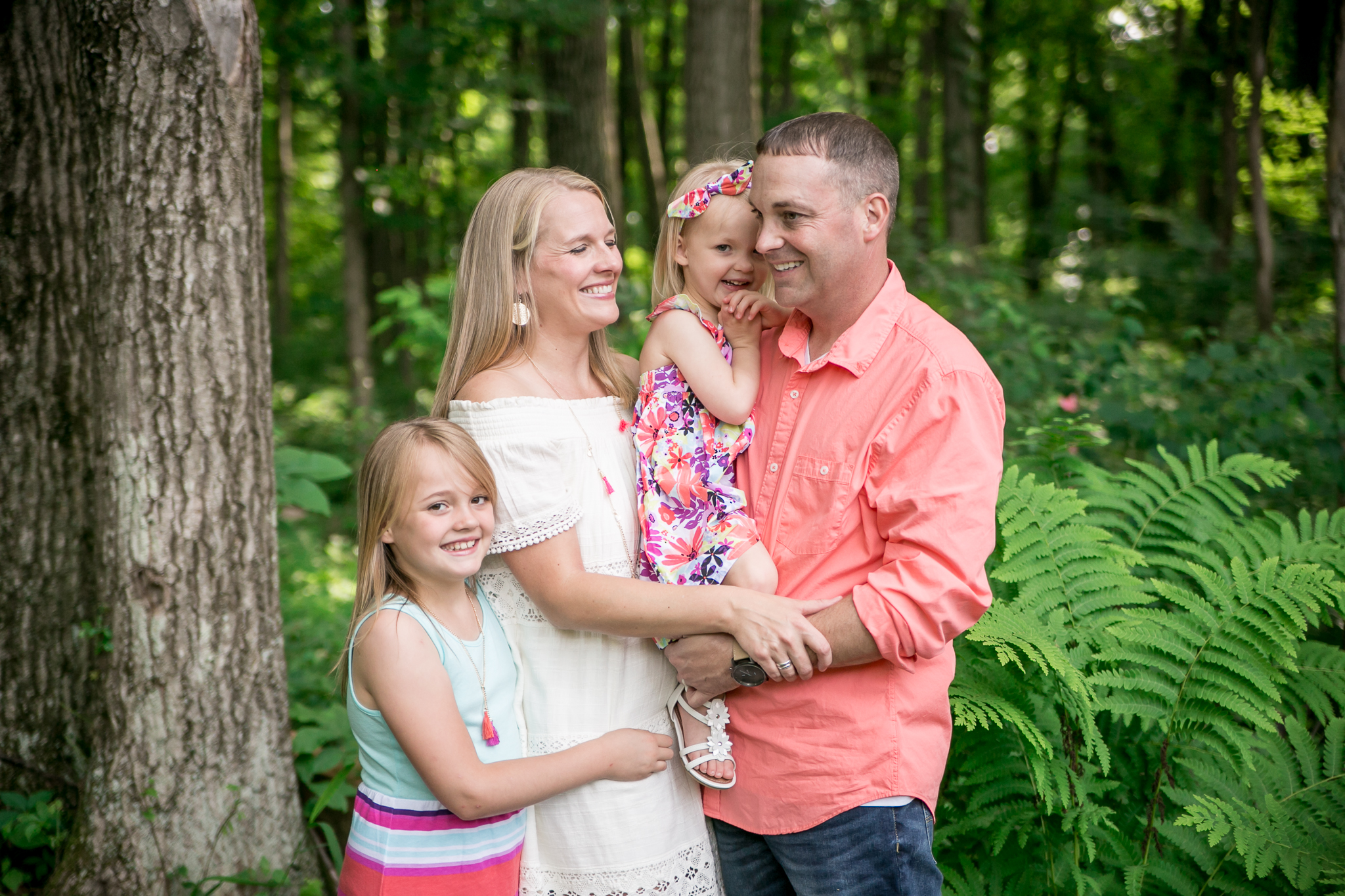 Choose clothes that are clean, comfortable, and classic
Clean means that the clothes are free from stains (obviously) as well as being in good repair: no missing buttons, no fraying hems, no holes. Additionally, iron your clothes. I am surprised when I hear people say, "I don't even own an iron. I just don't iron my clothes." Well, for a beautiful photo that you want to hang on your wall, you'll want wrinkle-free clothes. Trust me on this one. Go buy an iron.
Comfortable clothes are those that you enjoy wearing and make you feel beautiful. Also, they need to fit well: nothing too big or too small, nothing too short or too tight. Make sure you can move easily in your clothes; we might sit down on a blanket on the ground; we might walk from one location to another. If you find yourself tugging to reshape your clothes every few minutes, consider choosing something else. This advice also applies to undergarments (especially for women): dark-colored or patterned bras & underwear will show through a lighter colored top or pants. Bras that are ill-fitting or have too much detail (thick seams, lace, bows) will cause a shirt to show a noticeable an out-of-place texture.
Classic choices for clothes is pretty straightforward: skip fad clothes and stick to items that have a timeless feel. Avoid clothes with big logos, words, and pictures. Neon colors are also discourage. Patterns, stripes, solids, plaids… all those are fine choices. I'll talk in a bit about how to mix and match colors together. But for picture day, leave the John Deere shirts and bellbottom jeans at home.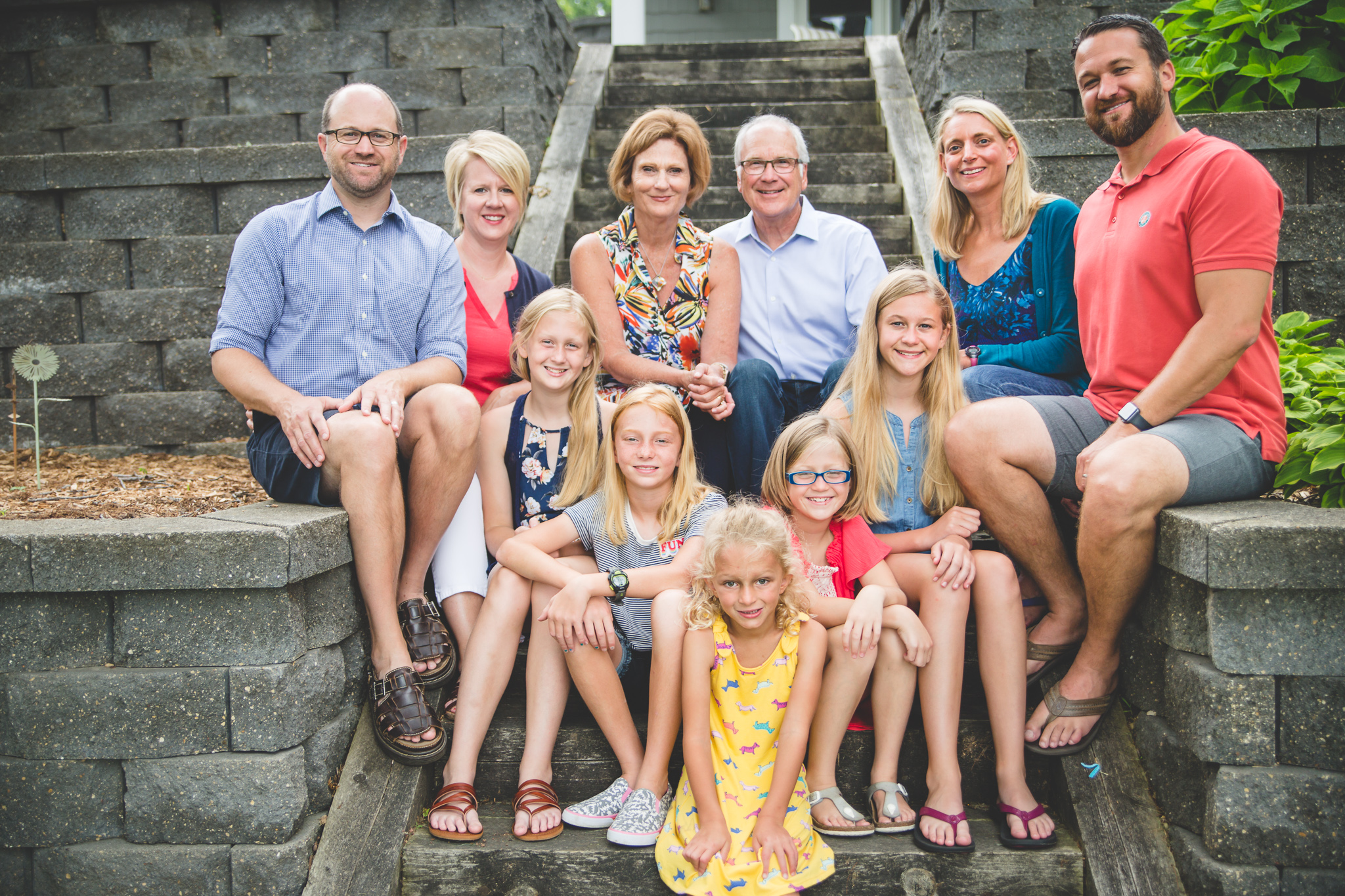 Dress the most difficult person first
Choose an outfit first for the person who will be hardest to dress. Then base all your other outfits off that person's outfit. Use the colors of their outfit to select outfits and colors of everyone else in the group.
Clients who are sensitive about their appearance, I recommend choosing patterned clothing over solid colors, as well as dressing in layers (for example, a looser plain shirt layered under a cardigan sweater or button-down shirt).
Choose a few base colors, and add in neutrals
Start with 2 or 3 colors that complement each other well. For example, burgundy, mustard yellow, and navy blue. Then add in neutral pieces. The family of neutral colors includes: black, white, khaki, ivory, denim, and gray. Keep in mind that some people will wear all neutrals (like, a black shirt and white pants) while other people will only wear one color (like, a yellow dress). Try to get a balanced number of color blends in the group.
A popular trend from years ago, that has faded from popularity and is no longer suggested, is for everyone to dress exactly alike. DON'T DO THAT. Everyone dressed in the same color top and matching bottoms is a dated practice and will make your photo dated before you ever hang it on the wall.
Don't forget to consider layers and accessories. A great way to add a pop of color is with a cardigan sweater, or a scarf, or jewelry. Best of all, the items can be easily removed for a different look.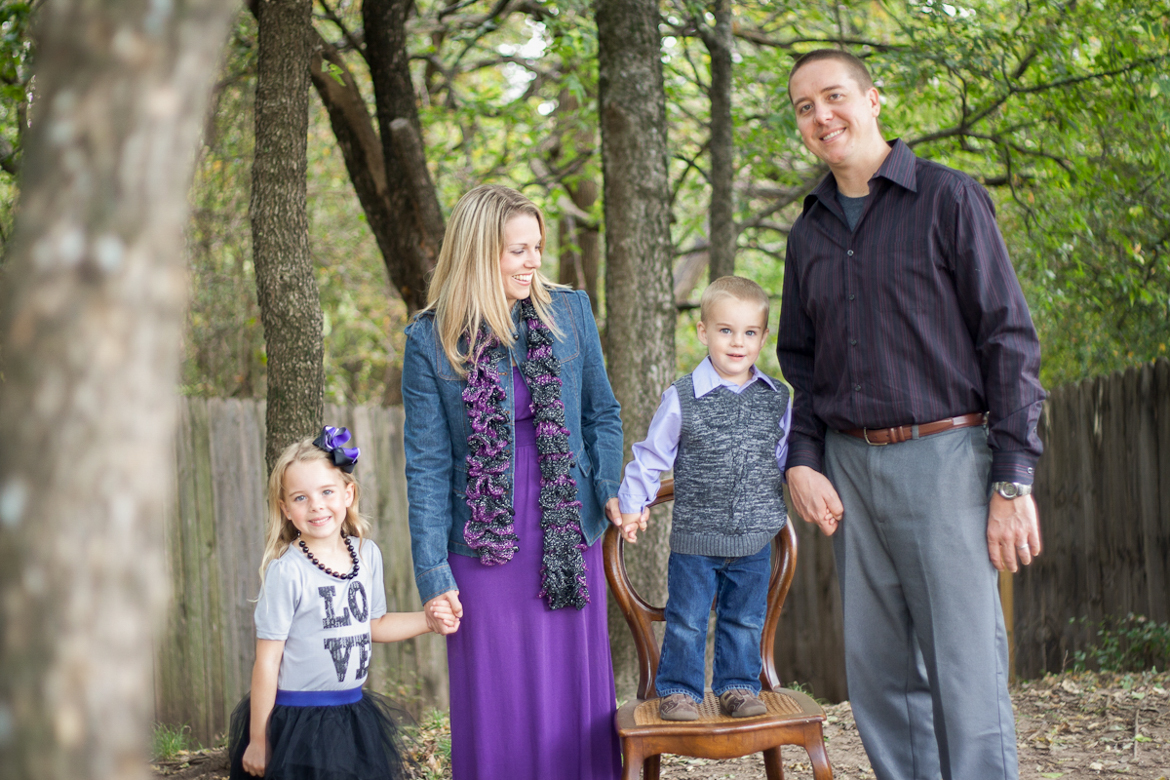 Bring a change of clothes for kids
Stains happen. Kids are kids, and the last thing we want is to get upset about an accident, so having a backup outfit will help everyone relax. If you're planning to have two outfits, maybe bring a third. A great solution for changing kids on the fly, is to have them wear a base layer shirt so that outer clothes are just layers to be switched out quickly.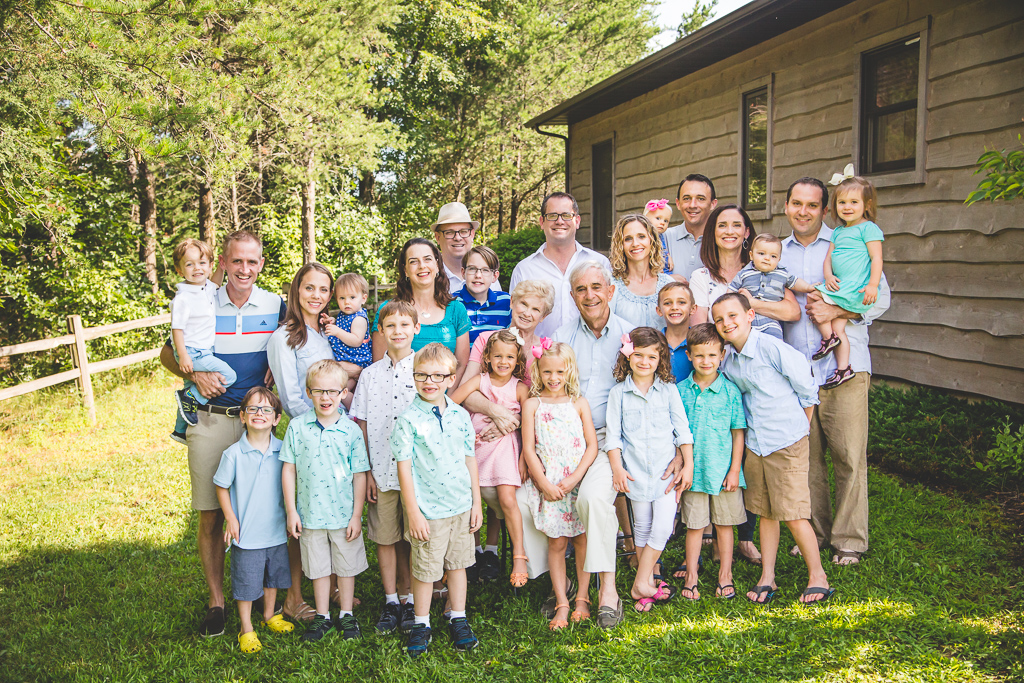 One last bit of advice I always give my clients is to consider where you will be hanging your photos in your home. Some families will choose their outfits specifically to coordinate with the decor of the room where their portraits will be displayed. While your images will look beautiful no matter where they end up, it's great to hear my clients understand that these images are art, just as much as a painting or sculpture would be, and worthy of claiming a part in the decor of the room. One of the best parts of my job is showing my clients how their own family's images are deserving to be put front and center in the heart of their homes.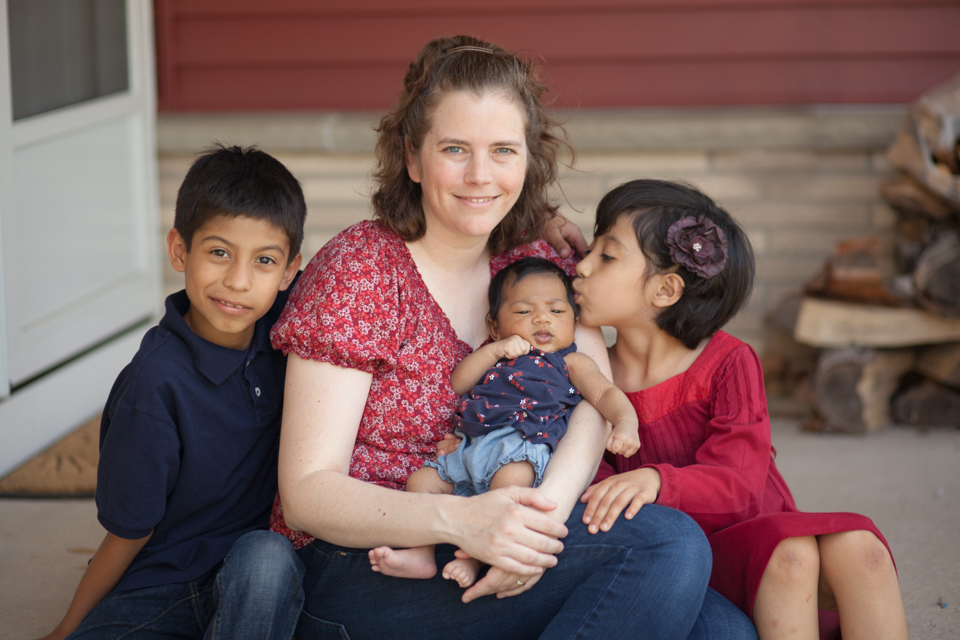 Gretchen Willis is a family photographer serving Wisconsin Dells and the surrounding area, including Portage, Baraboo, Reedsburg, Westfield, Montello, Poynette, Pardeeville, Lodi, Sun Prairie, Sauk City, Prairie du Sac, and beyond. Please like the Gretchen Willis Photography Facebook page to see all our newest photos and announcements. You can also follow Gretchen Willis on Instagram.