Caring for three young, energetic boys every day is enough to make any person tired. But being the MOM to these three young, energetic boys, while also expecting a fourth child… well the thought of it brings me to my knees in exhaustion! I'm in awe of my friend, Tami Jo. She has such a kind and gentle heart for her family, and she exudes a peacefulness amidst all the chaos that constantly surrounds her. When we talked about doing a lifestyle maternity session, I knew I wanted to capture that for her.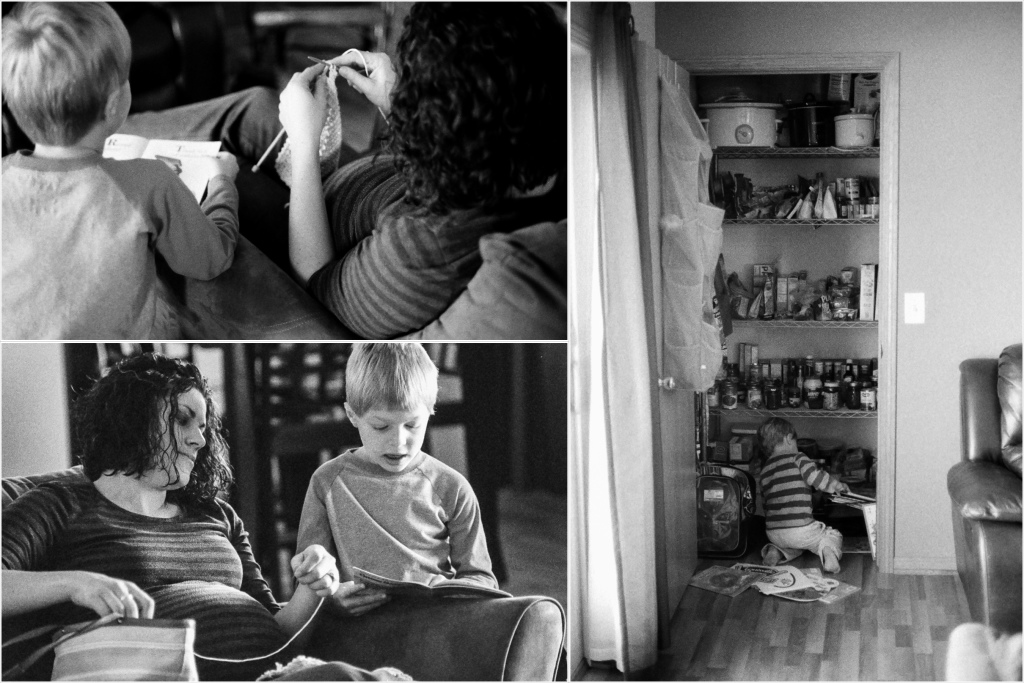 As I arrived, Tami Jo was relaxing and knitting while her oldest son read a book out loud near her. She had the most beautiful smile and immediately I felt welcomed. Her two other sons helped her husband Tom clean up from breakfast. After a bit, she gathered her children to do a simple art project. Tami Jo and Tom put the supplies out and danced around each other in the kitchen, as two people must do when one of them has an extra bit of measure in front.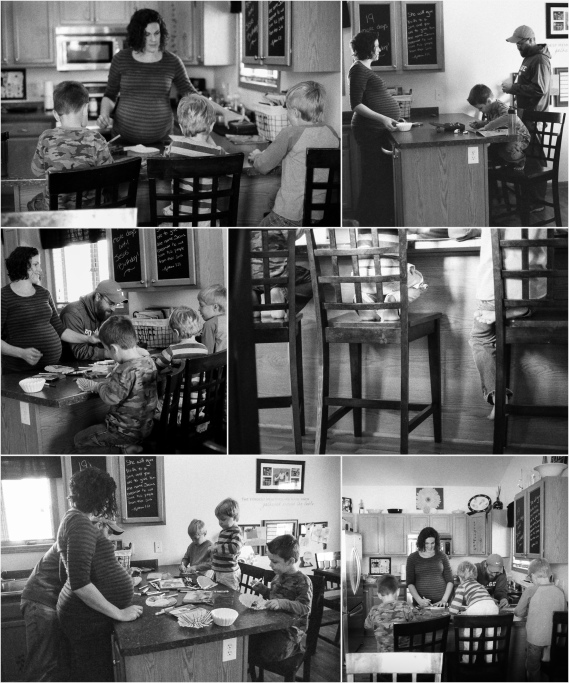 When the art project was finished, the markers were put away and then it was time to make cookies. Tami Jo and the boys got busy, and she told me how she remembered eating these cookies as a child that her own mom had made for her.
They laughed together, they played together, and they shared love. I faded into the scenery, as I like to do during these sessions, allowing the family to just be themselves. This, I've found, is the only way to capture the moments that people REALLY remember, the expressions that are honest and authentic.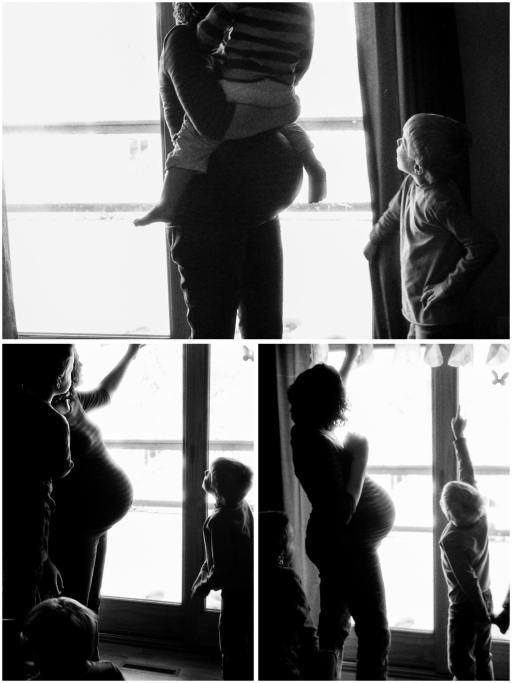 I'm looking forward to meeting their new baby, due to arrive any day. They are waiting for the surprise to learn if it's a boy or a girl – and they know they will be blessed either way.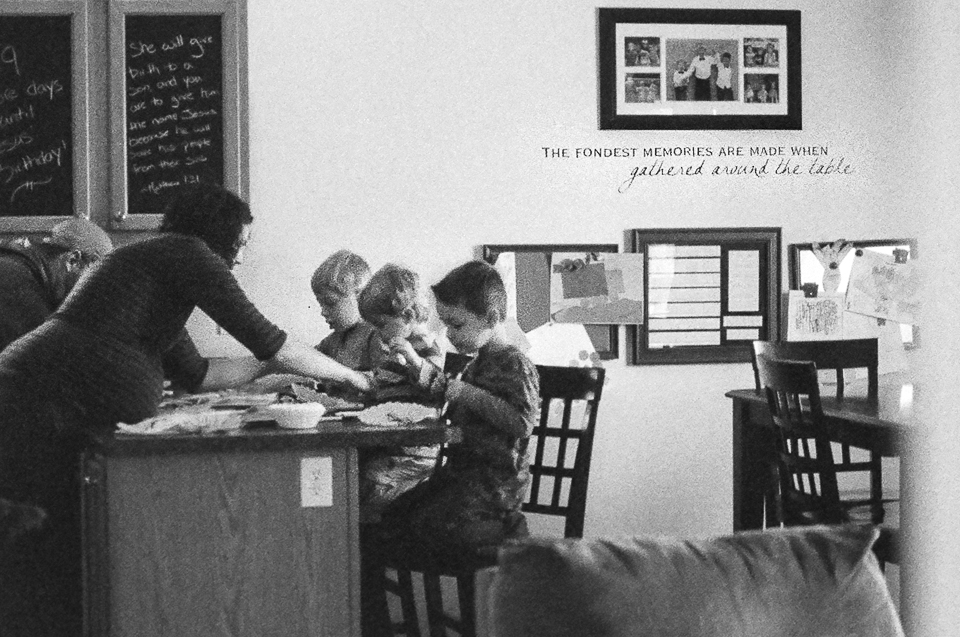 If you are expecting a baby and you're looking for a maternity photographer who can create some natural, unposed maternity pictures in Portage Wisconsin or the surrounding area, please call 608-566-9070 to book your session now!
Gretchen Willis is a Portage Wisconsin family photographer, couples photographer, tween photographer, senior photographer, maternity photographer, breastfeeding photographer, and event photographer serving Portage, Wisconsin and the surrounding areas including Baraboo, Wisconsin Dells, and Montello in Columbia County and Marquette County. Please "like" my facebook page so you can see my most current photography projects!