It's that time of year again! Kids are starting off to school… soon the leaves will be changing and Sundays will be filled with hours and hours of football. Even though summer isn't over, I'm excited to think about fall and all the most beautiful time of year to take photos!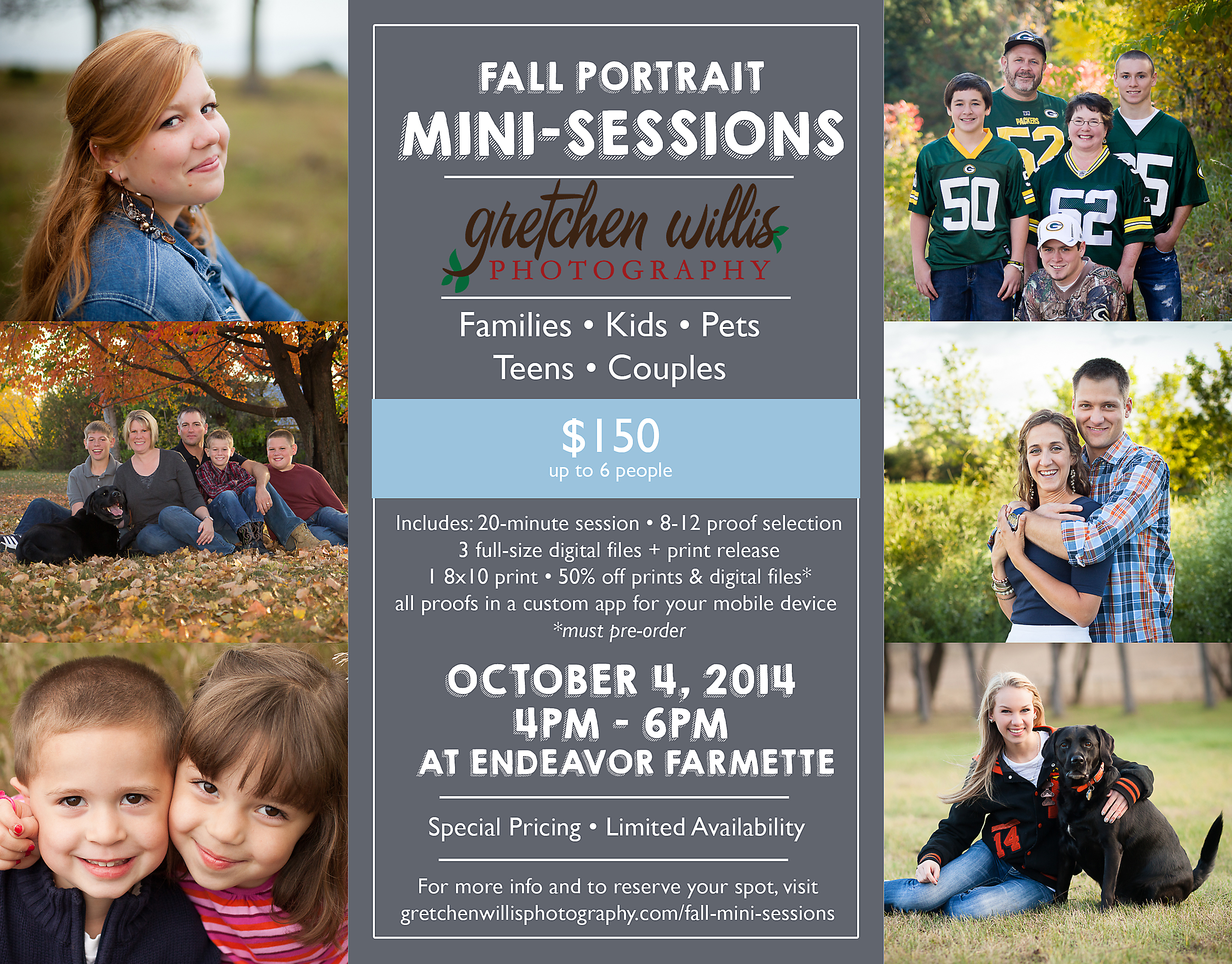 I have one day set aside for mini-sessions – shorter sessions that cost less, but are a great value. This year's mini-sessions will be on Saturday October 4 from 4pm-6pm. These sessions will be held at my farmette in Endeavor. The sessions will last just 15 to 20 minutes, and will yield 8-12 proof images from which you may make your selections.
For only $150, you will receive
one 8×10 print
three full-resolution image files with a print release for unlimited personal print permission
50% off additional full-resolution image files and prints 8×10 or smaller, when pre-purchased at the time of the session
a custom-designed mobile app of ALL the session proofs for your mobile device
To sign up now, just go to the FALL MINISESSIONS 2014 CONTRACT and submit your payment!