Black Friday shopping is crazy! I just can't do it. But being a small business owner, I love being able to offer my clients something they can buy without even getting out of their pajamas.
Today is Small Business Saturday! This is a recent effort by small business owners to encourage consumers to shop local and keep dollars in the economy of local businesses. This helps the community to thrive, as small businesses keep jobs local and give the community a more vibrant, more diverse place to live and shop.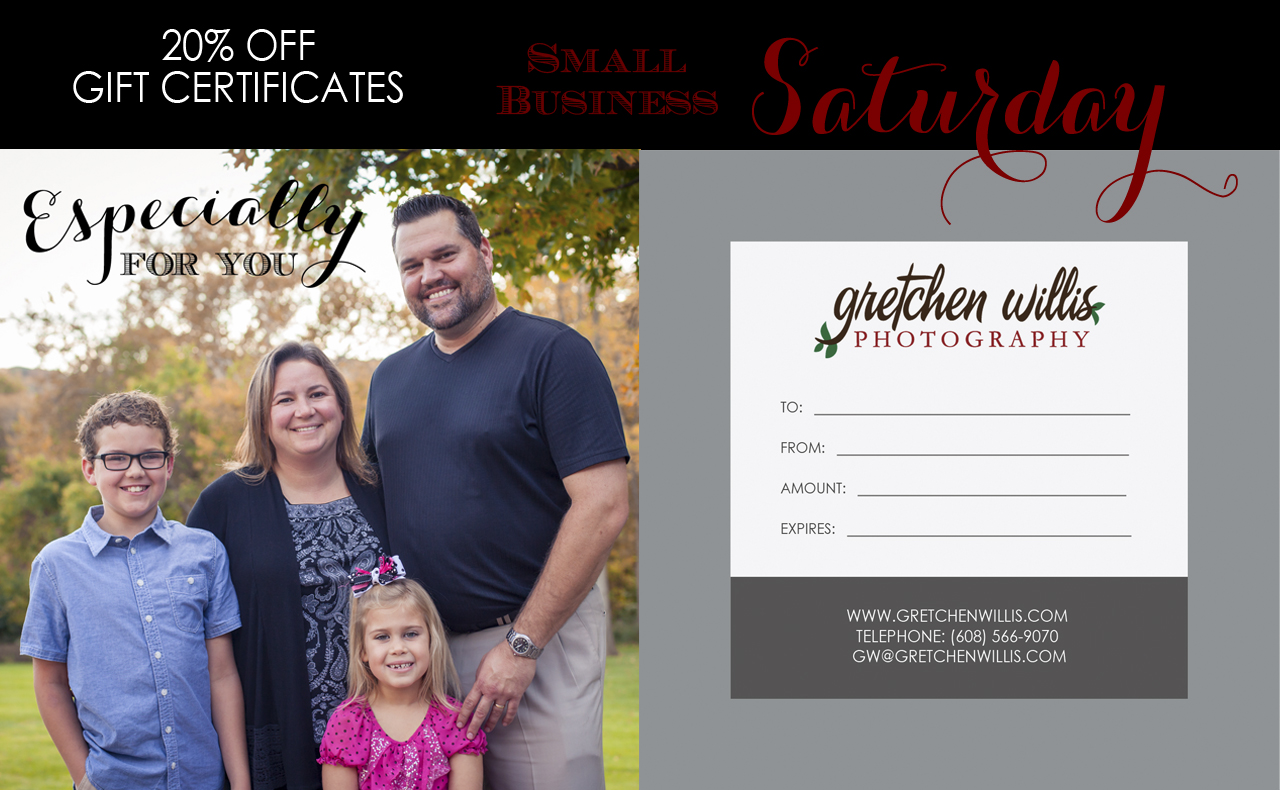 NOW THROUGH MONDAY, DECEMBER 1st at 11:59p.m., I will be offering 20% off gift certificates for photo product purchases! The gift certificates are good until December 31, 2015 so you'll have plenty of time to use them.
SESSION GIVEAWAY: I will be giving away one full session to a lucky reader!
To enter, check out the details on Gretchen Willis Photography on Facebook.
To purchase a gift certificate simply fill out the form below. And thank you for supporting Small Business Saturday!