The Best Dessert You've Never Heard Of
When I was a little girl, baking was my favorite past-time. I was really sad that one Christmas when I asked for an Easy Bake Oven but didn't get it. My mom, ever the frugal optimist, told me, "DO YOU KNOW HOW EXPENSIVE THOSE TINY MIXES ARE?!?!"
Nah, I didn't need a stinkin' toy oven. That's just fine. I got to work using real, grown-up tools and full-size cake mixes. I learned how to correctly measure ingredients while also giving my fraction practice a workout. No recipe was too complex for me to try. Succeed? hah, not always. But I definitely tried.
I grew up in St. Louis, Missouri, which is believed to be the birthplace of the Gooey Butter Cake. As legend has it, this delicious masterpiece came to be when a German baker was making an ordinary coffee cake, but mistakenly added the wrong proportions of ingredients (most importantly, butter!) This cake, with a soft chewy crust and a rich creamy topping, is enough to make your sweet tooth scream with delight.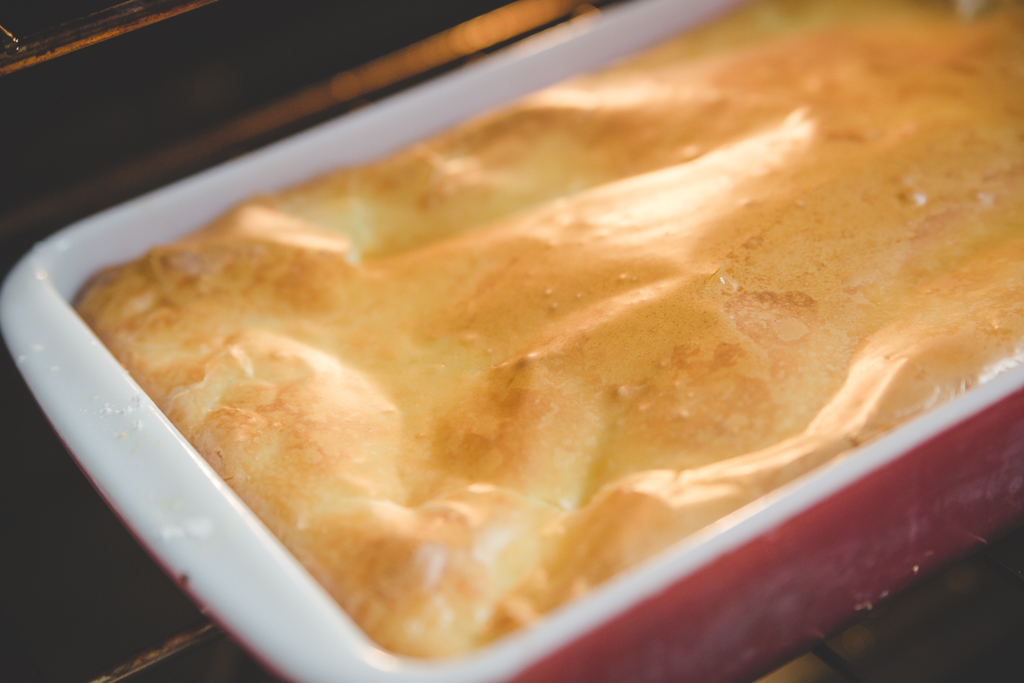 I've cooked quite a few Gooey Butter Cakes in my lifetime. It's a wonderful signature dessert to bring as a guest, because it's unique and regional to my hometown. It's also fairly simple, so I don't find too many people with allergies who can't eat it. And bottom line, who can resist BUTTER?!?!
Gooey Butter Cake Ingredients and Instructions
This Gooey Butter Cake recipe has been in my family for many years. I'm not saying my mom made it up – I'm pretty sure she didn't! But the beauty of this recipe is in its simplicity. You can't screw it up!!! Sure, you can find a recipe in the New York Times that has you making it from scratch… but I wouldn't. Just 5 ingredients and you're on your way to a heavenly experience. It's totally worth the extra cavity and 20 extra minutes on the treadmill.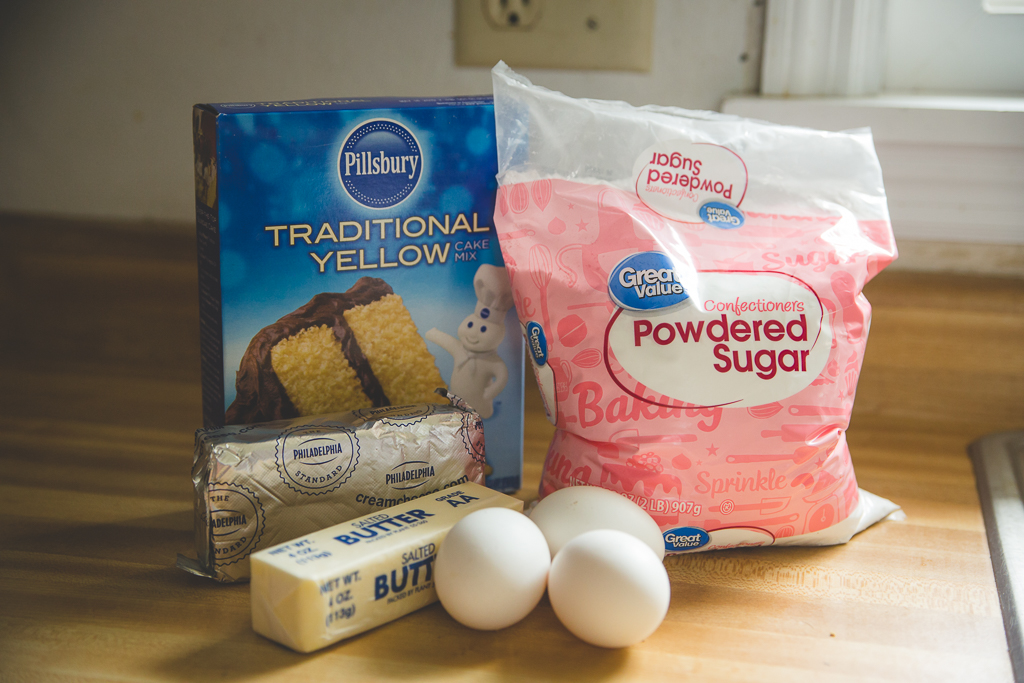 Gooey Butter Cake has a crust and a topping.
Crust: ingredients – one box yellow cake mix; one egg; one stick of butter.  directions – soften or melt the butter. mix together the butter, one egg, and yellow cake mix. the crust will come together as a thick dough.

In a 13x9x2 baking dish, spray non-stick spray or coat with shortening + flour. Pre-Heat the oven to 350 degrees. Place the dough into the baking dish and flatten out the crust. You can use your hands or you can roll it out.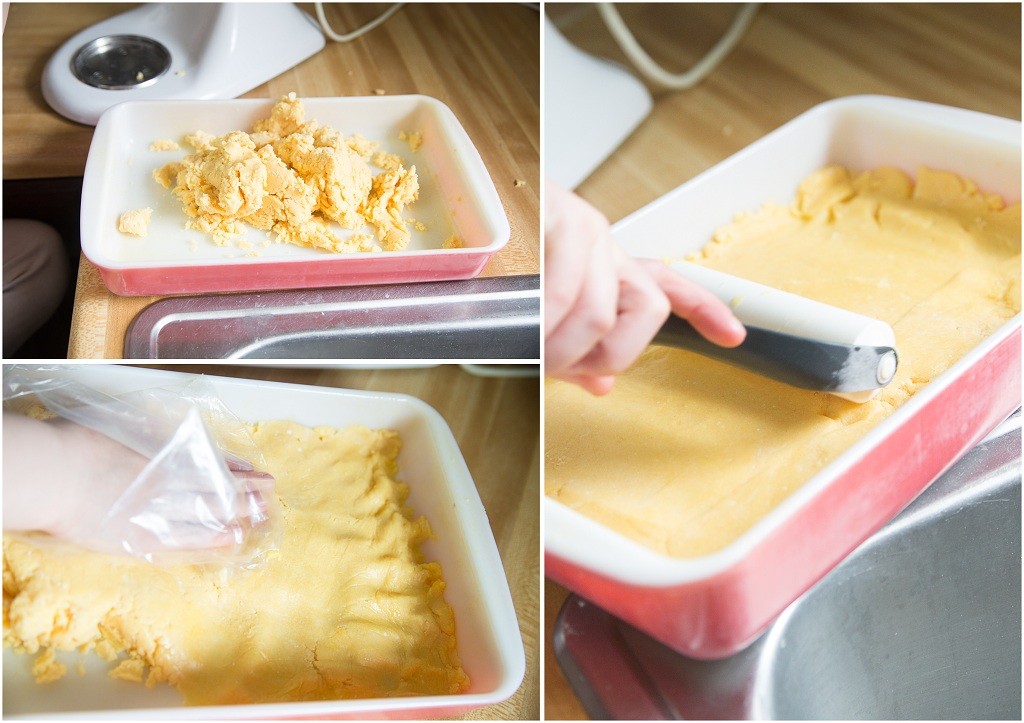 Topping: ingredients – one 8 oz. brick of cream cheese, 2 (two) eggs, 4 cups powdered sugar.  directions – soften the cream cheese in a microwave at 50% for about 45 seconds. Mix together cream cheese and eggs. Slowly add the powdered sugar and combine well.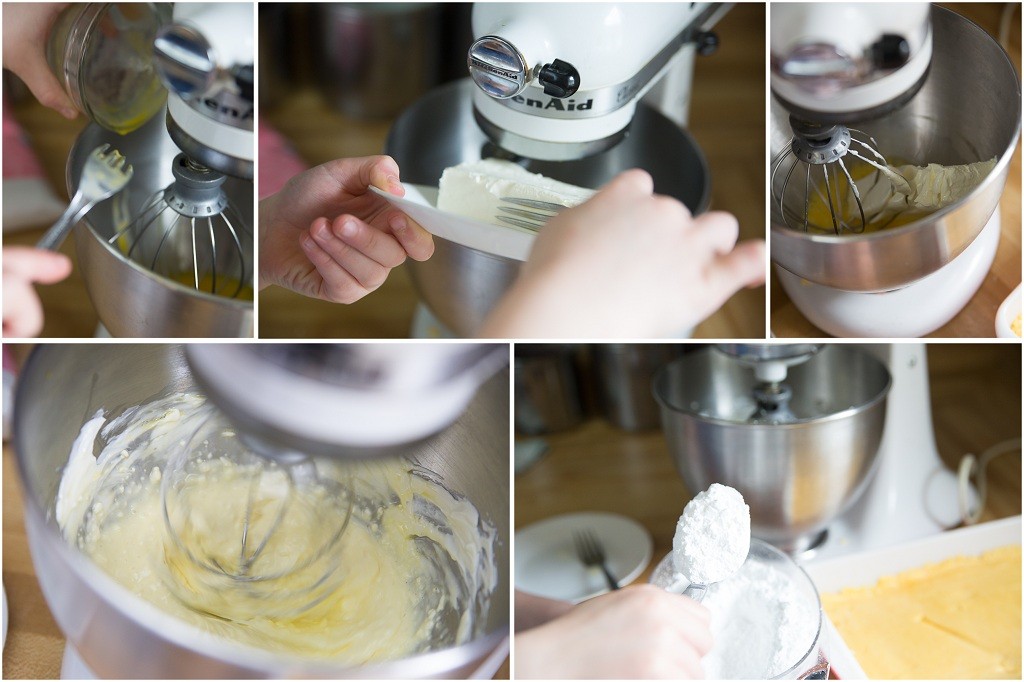 Beat the topping ingredients well, until all lumps are softened and all the powdered sugar is dissolved. Pour the topping mixture into the pan, as a layer on top of the crust. Do NOT mix the two layers together.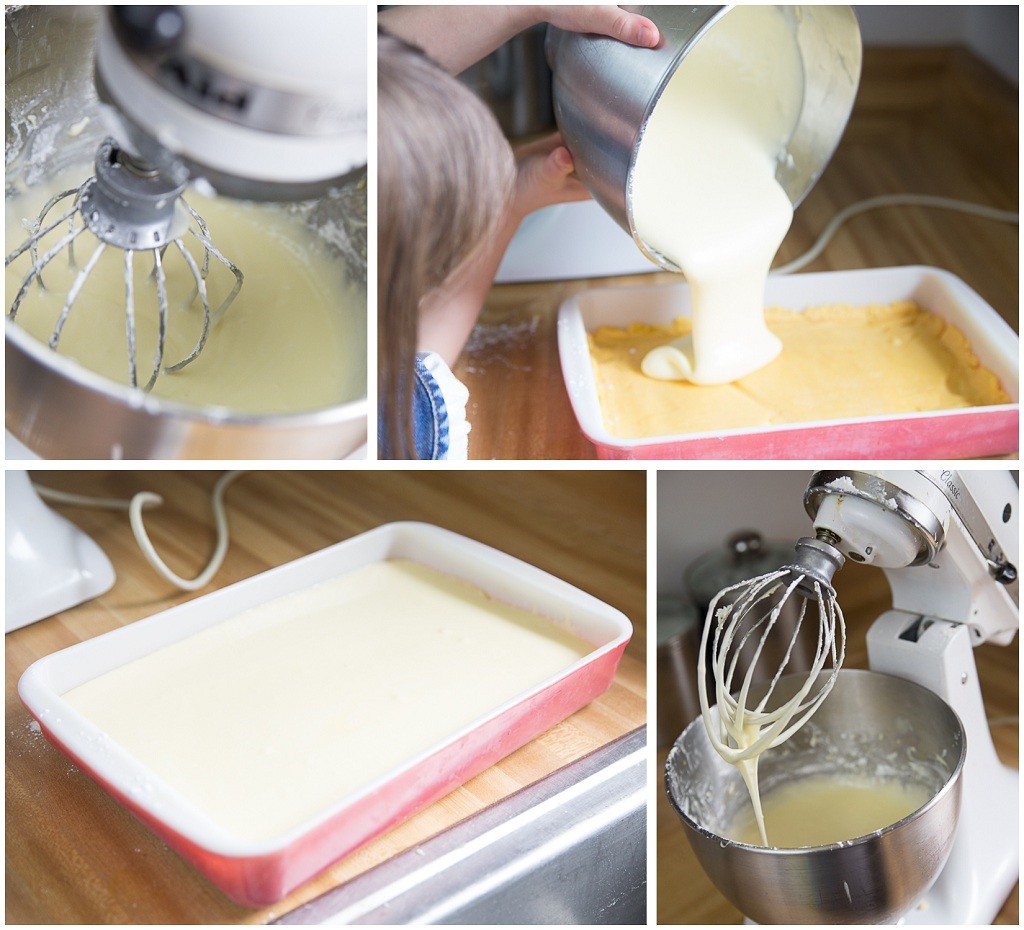 Put the pan in the oven for 40 minutes, until the top is flaky and golden brown. Remove from the oven and cool, and sprinkle the top with powdered sugar.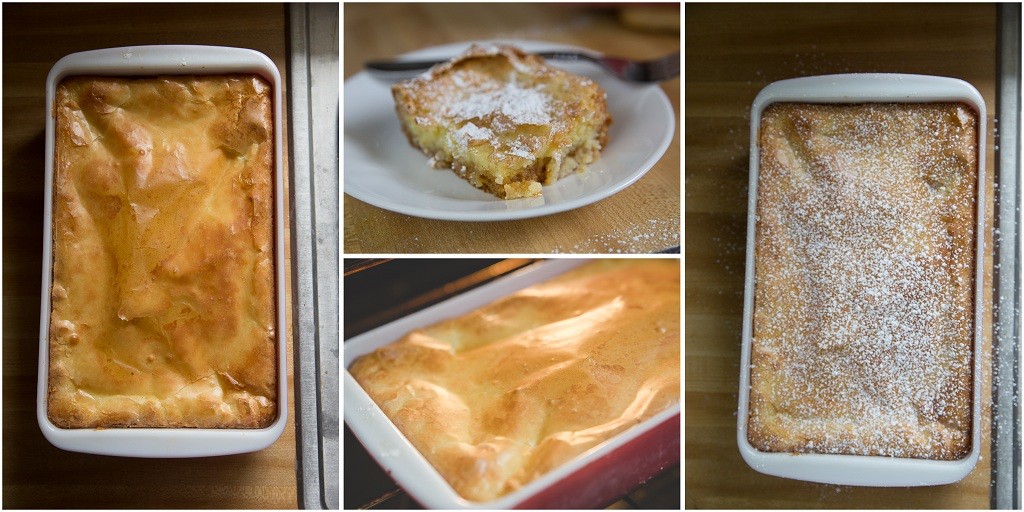 This is, hands down, the dessert that means the most to me because it reminds me of my childhood. I've heard that memory is triggered by all the senses and I believe it's true! The smell of this cake baking in the oven… the taste of that creamy topping… the texture of the soft crumbly crust on my tongue… Just one bite and I'm transported back to my banana-seat bicycle, riding on the street without a helmet or shoes or a single care in the world.
CLICK HERE for a printable version of the recipe.
Gretchen Willis is a family photographer serving Wisconsin Dells and the surrounding area including Portage, Baraboo, Reedsburg, Oxford, Westfield, Montello, Poynette, and beyond. Would you like to capture pictures of your family cooking your favorite childhood recipe? Just Contact Me today and we'll set it up!