My sweet little girl, Sarah, is quite a young lady. She's athletic, smart, funny, sincere, and kind. She is about to graduate 8th grade and start high school in the fall, be still my bursting heart.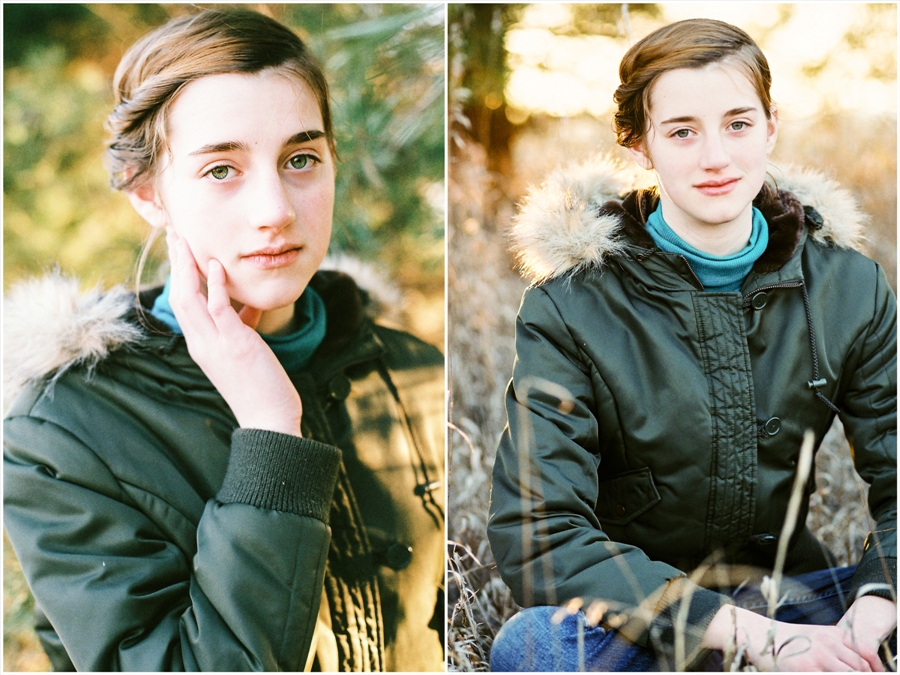 She's beautiful too, but I'd say I'm biased. And, you know how – when you get to know someone's personality, that changes how they actually LOOK to you? If a person has a beautiful heart, they seem even more attractive on the outside too? That's how it is with Sarah. Her sweet and patient personality make her stunning looks just even more beautiful. I'm lucky that I'm a tween and senior photographer, so I can capture this amazing time when she's really coming into her own.
I'm reaching a point where I can't really tell her what to do anymore. I can only hope that her dad and I have laid a foundation for her that's solid enough to stand up to everything she'll face in her future. It scares me, and it's exciting – all at the same time.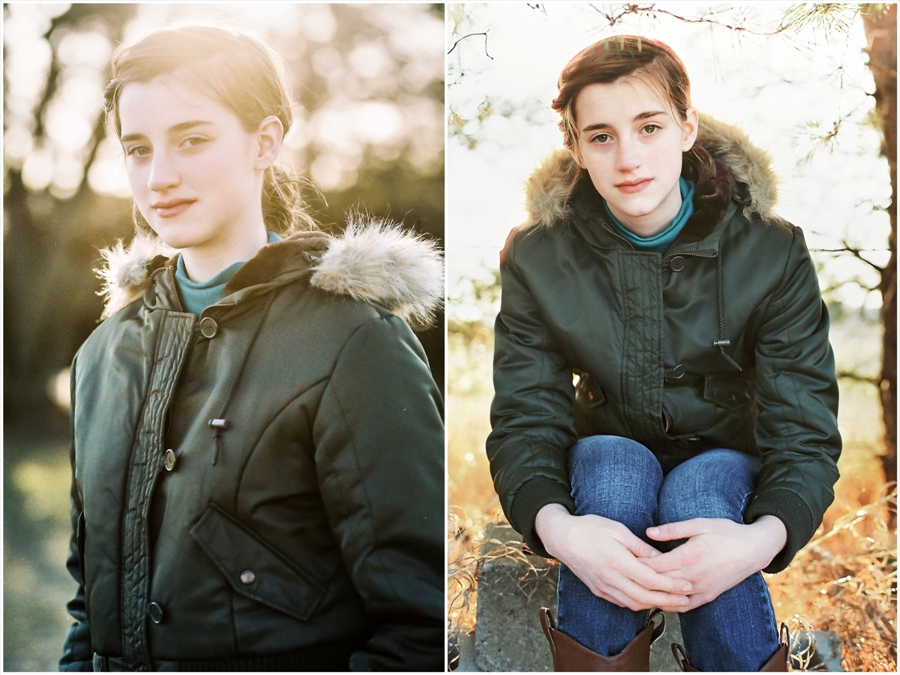 She'll always be my little girl, even though I know she doesn't want to be. Every stage of parenthood is a new chapter, and I'm looking forward to see what this one holds.
I'm participating in a monthly blog circle with other film shooters from the photography forum Light Inspired. This set of images was shot on Fuji Superia 400, using a Canon EOS10s with 50mm and 100mm lenses. Please head over to Jennifer's blog to see what she's been shooting this month!
If you'd like to preserve your son's or daughter's in-between years, I would love to be the tween photographer for you. Click here to find out more about my packages for shooting tweens, teens, and families, and contact me to reserve your special date.
Gretchen Willis is a Portage Wisconsin photographer, tween photographer, senior photographer, family photographer, and  event photographer serving Portage, Wisconsin and the surrounding areas including Baraboo, Wisconsin Dells, and Montello in Columbia County and Marquette County.  Please "like" my facebook page so you can see my most current photography projects!