Summer fun. Those words go together like "ice cream" and "sundae". There's nothing about summer that I don't like. It conjures up memories of riding my banana-seat bike around my neighborhood until my legs were like spaghetti noodles. It reminds me of my hair turning green from swimming in the pool from the moment it opened until they kicked me out in the evening. I think of all the popsicles I ate and milkshakes I drank and tall grass I laid in and fireflies I caught and kept in a jar with holes poked in the lid.
Summertime is magical to me. A day with no clocks and no boundaries. Unlimited time for imagination. Freedom. Even though I'm 42, I feel 8 again.
This week my two youngest daughters decided to make a lemonade stand. Nevermind that we live at the end of a dead-end street, with only 7 houses on our street and nowhere near a neighborhood of any kind. No traffic – car, foot, or otherwise – would pass by our house. Did that deter them? Absolutely not. Because this is their summer fun. This is how summertime feels to them: sweet, refreshing, and magical.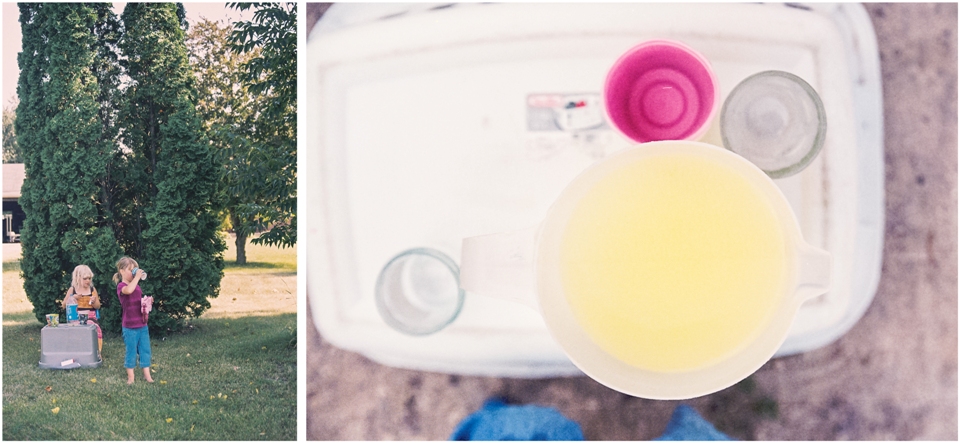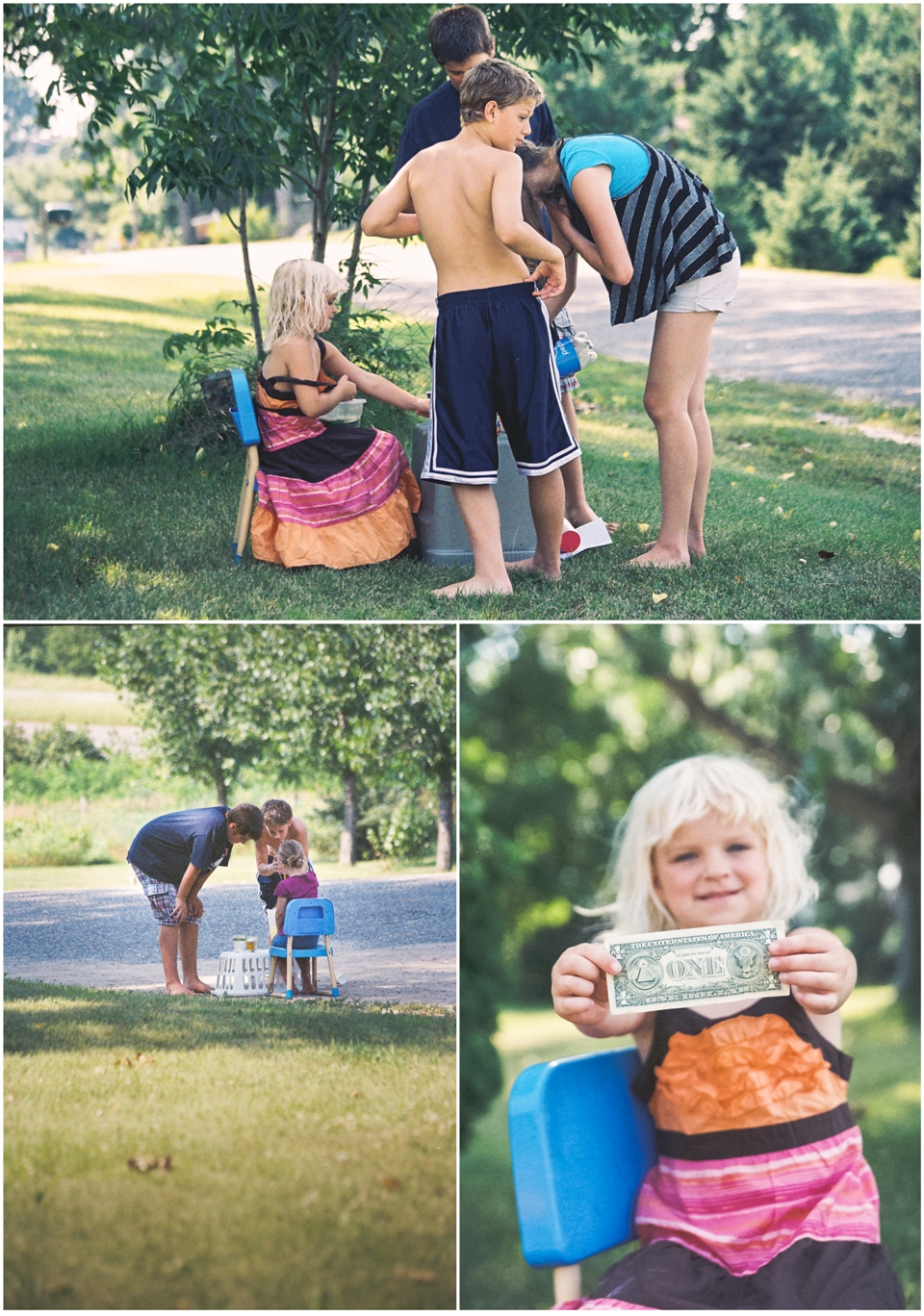 They were each other's first customer. Sisters gotta stick together like that.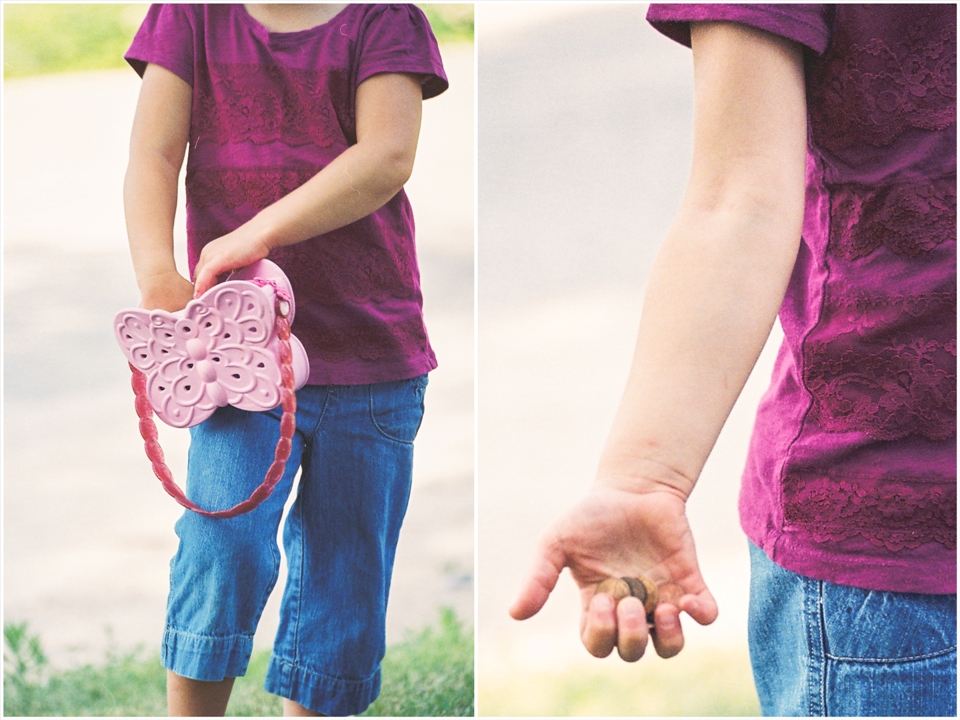 She put cucumber slices in the glasses of lemonade. It was surprising and very tasty!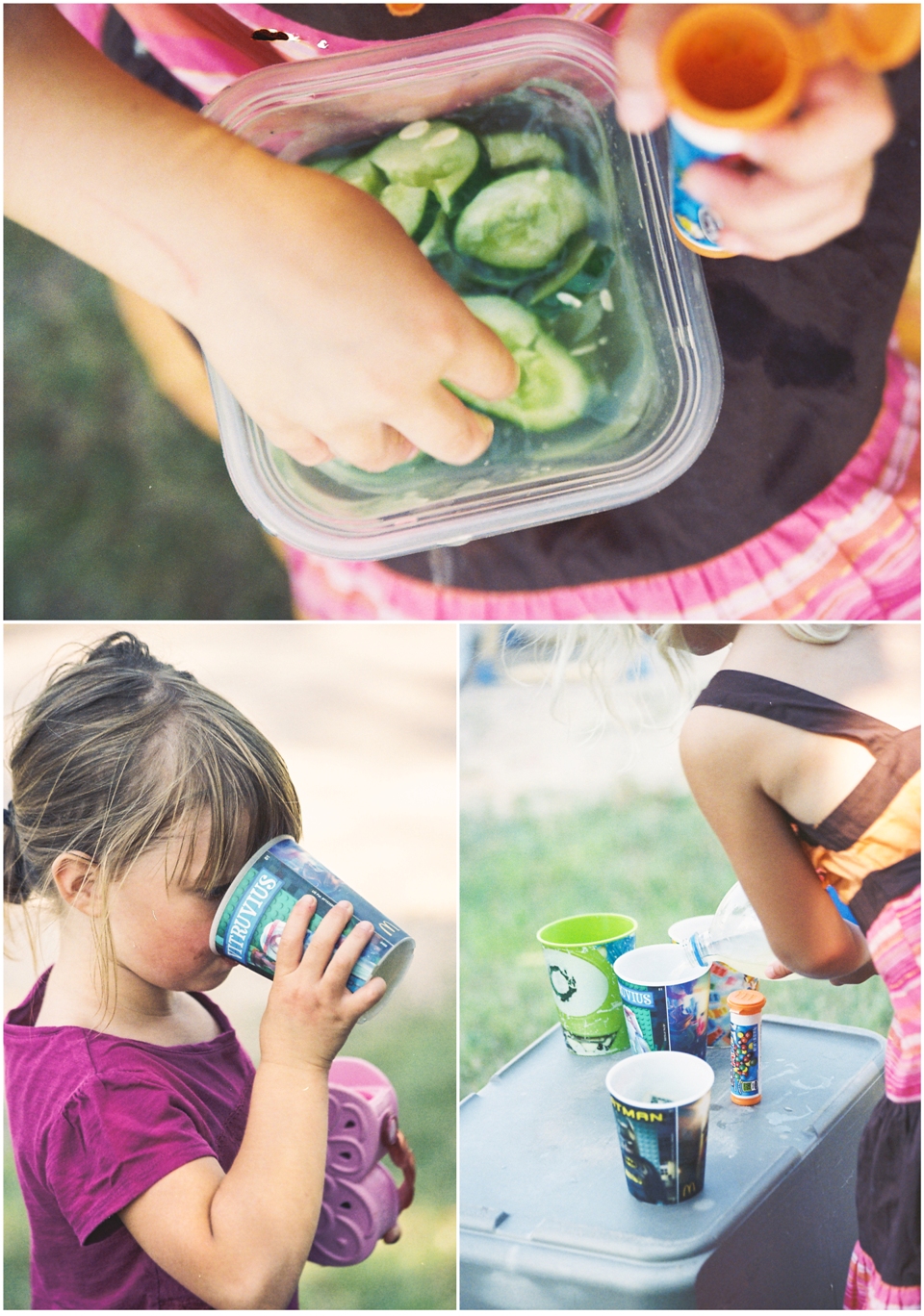 Summer fun means a different thing for me now. I'm not free to sleep late and eat Cheerios for lunch. I can't skip my chores to run down to the creek and dig up worms so that I can grow a worm farm. I don't see a lemonade stand in my near future. Except, that is, through the eyes of my children. The only thing better than living those memories for myself, is watching those memories unfold before me.
These images were shot on Kodak Gold 800 film with a Canon EOS5 camera, developed at Walgreens.
Gretchen Willis is a Portage Wisconsin family photographer, tween photographer, senior photographer, and event photographer serving Portage, Wisconsin and the surrounding areas including Baraboo, Wisconsin Dells, and Montello in Columbia County and Marquette County. Please "like" my facebook page so you can see my most current photography projects!