I'm so blessed to be an Adoption Photographer with Red Thread Sessions. Being an adoption photographer means I get to capture families of different ages, nationalities, and whether the family has one child or eight, their stories are unique and special and the cornerstone of their family trees.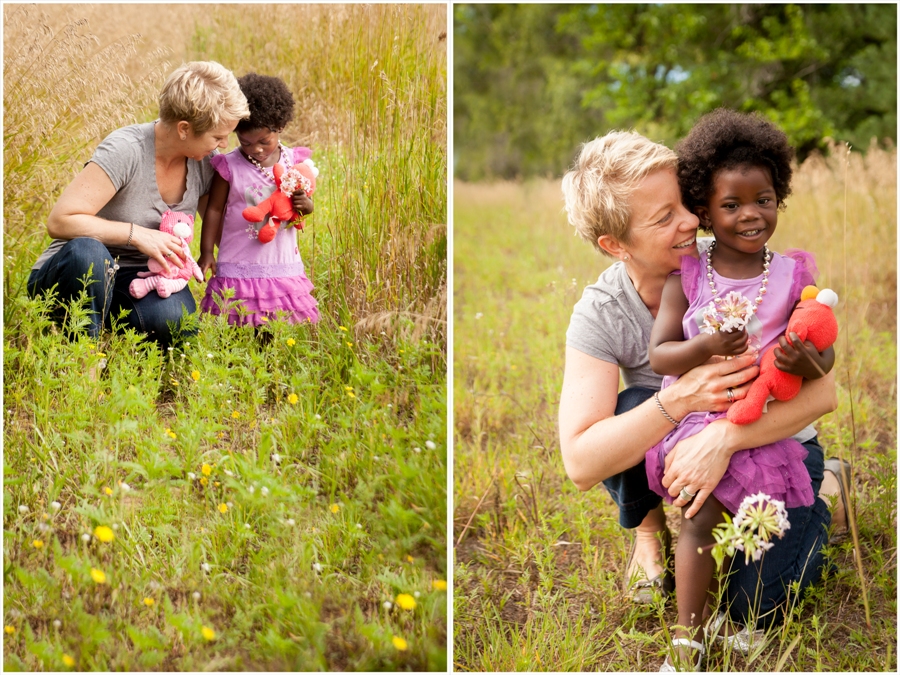 E contacted me about shooting a Red Thread Session for her and her daughter to celebrate the one-year anniversary of their meeting. Of course I was happy to participate and we set up a date for the photo shoot. After a quick reschedule because of the weather, we ended up shooting the session on the actual one-year anniversary! I thought it was very cool how it worked out that way!
E and her daughter came to my farmette in Endeavor, and we spent the morning together sitting in the shade of our trees, walking in the tall grass, and feeding the chickens. I loved watching these two spend the morning together reading and snuggling and having a piggy-back ride.
Clearly, these two are meant to be together. I'm so happy they found each other. I know they are too.
Gretchen Willis is a Portage Wisconsin family photographer, who works with families in the adoption and foster process. I am also a tween photographer, senior photographer, and event photographer serving Portage, Wisconsin and the surrounding areas including Baraboo, Wisconsin Dells, and Montello in Columbia County and Marquette County. Please "like" my facebook page so you can see my most current photography projects!