These two.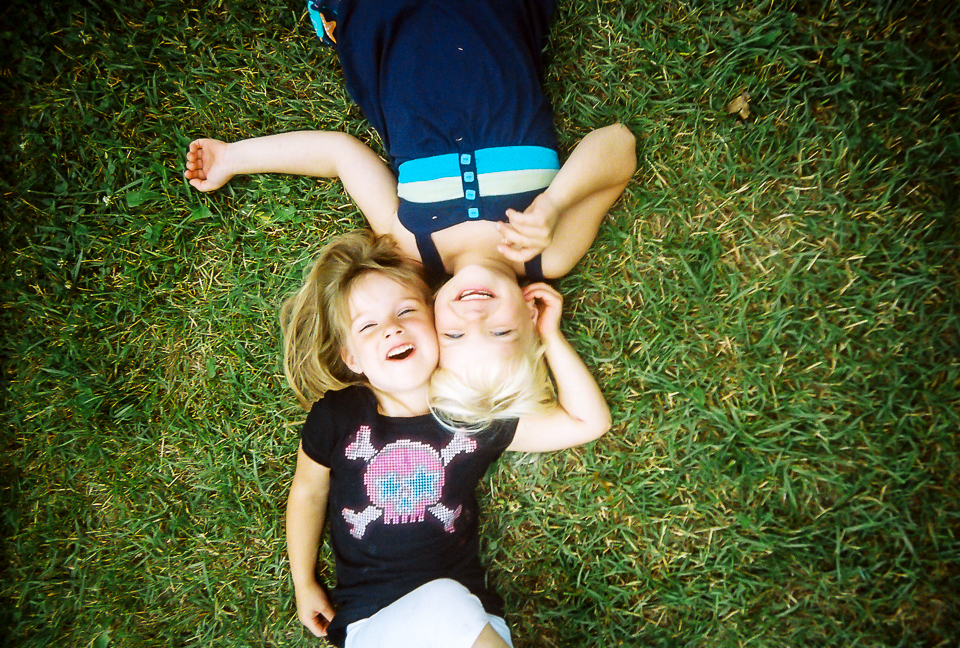 They can't get enough of each other. They never want to speak to each other again. They laugh together. They scream at each other. They hug each other and they pull each other's hair.
They are sisters. Very typical sisters. Best friend sisters. Biggest enemy sisters. Share everything sisters. Selfish sisters.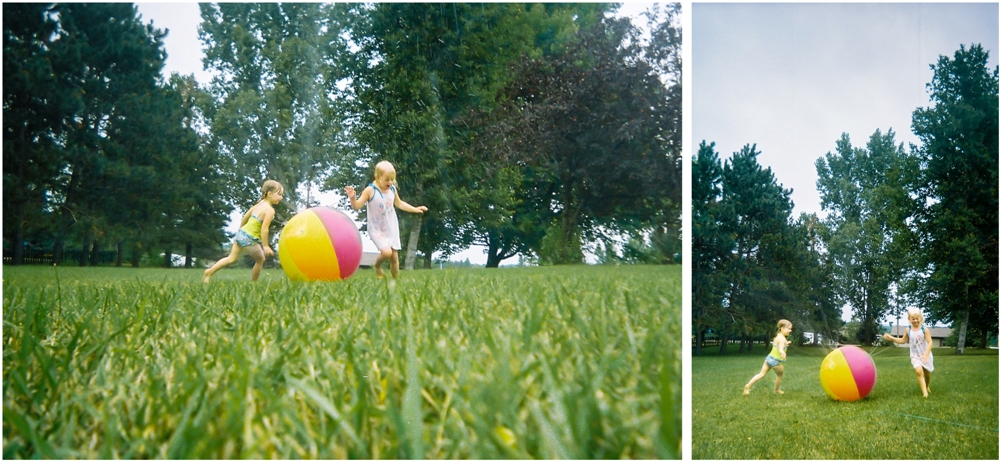 They love each other. They may try to act like they don't sometimes, but they do. Through all the fighting and making up, they are learning how to compromise. Through all the punches and hugs, they are learning how much it stings – literally and figuratively – when someone we love hurts us. Through all the countless hours spent together, they are learning the lifelong art of being a person of character, a person that others want to be with.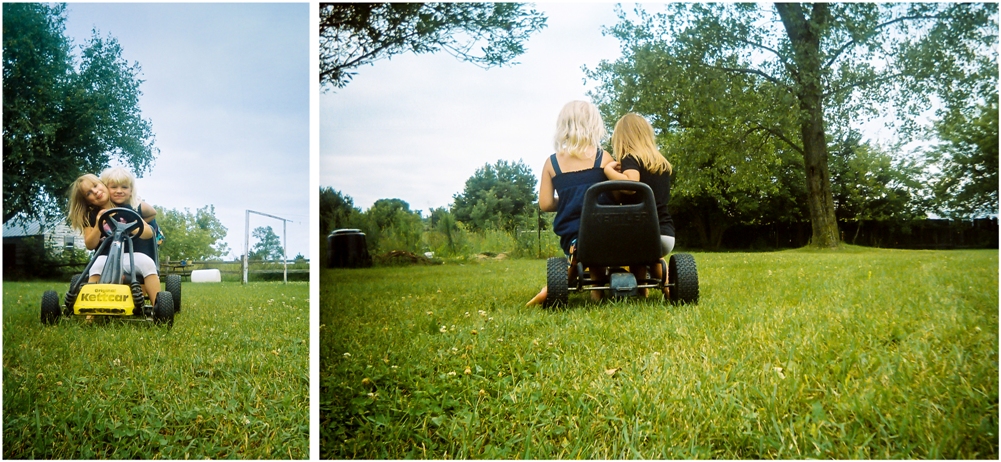 They have each other along for the ride. I'm so glad they do.
These images were shot on a disposable Kodak Fun Saver camera, developed at Walgreens. I took a departure from my other cameras to try out the simplicity of a camera with no dials or buttons or adjustments, just press the button and that's it! The results were mixed but one thing is sure, I'm glad I could capture the special connection between these two.
I'm part of a lovely group of women who also shot on disposable cameras this month. We're all giving this experiment a try! Please click through to Emily's blog to see her disposable camera images.
Gretchen Willis is a Portage Wisconsin family photographer, tween photographer, senior photographer, and event photographer serving Portage, Wisconsin and the surrounding areas including Baraboo, Wisconsin Dells, and Montello in Columbia County and Marquette County. Please "like" my facebook page so you can see my most current photography projects!