My dear Maura,
You won't remember this day next month, or next year, or when you have children of your own. But I will remember today forever.
I picked you up from Pre-K and your teacher told me that you tied your own shoes today. That is incredible! Okay, so it's not like you are performing Algebra or reciting Shakespeare but for a kid in Pre-K, I think it's amazing. I know you've watched me tie your shoes, and you've asked me to show you how I do it. I've guided your little fingers but until now I thought you were still learning, still frustrated that your hands wouldn't work the way your heart wanted them to.
Then your teacher said something that blew me away. She told me, "Maura was so excited to teach all her friends how to tie THEIR shoes too! She's quite the little role model." To say I was proud would be a huge understatement. I couldn't tell who was smiling bigger at that moment – you or me!
Maura, you're my 4th child. It's true that with each new child, life gets busier and louder and sometimes good intentions get lost. You may think that all your little milestones will go unrecorded and unnoticed. I'm here to tell you that they won't be missed. Not by a long shot.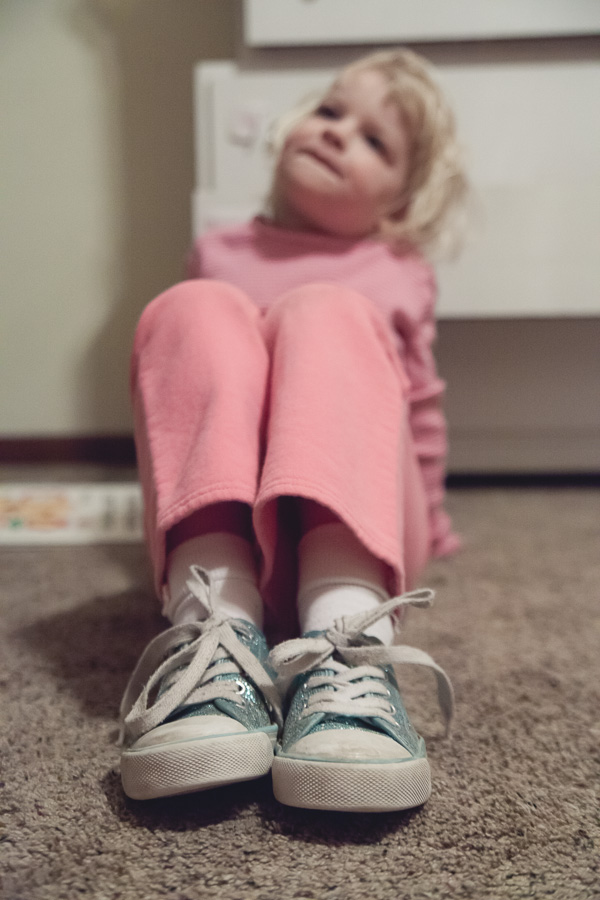 love, Mama
I'm participating in a blog circle this month with other talented photographers, writing letters to our daughters. Please visit Kristen's blog to read her letter.