I am 44.
I never expected to have a baby this late in life. Then again, I never think of myself as "old". Yet, I look at the mothers of my kindergarten daughters' peers, and I know I am old compared to them. Until 7 months ago, my kindergartener was my youngest child; but many of her classmates are the oldest child in their family. Many moms in that class have yet to hit 30. I, on the other hand, waved goodbye to 30 a long time ago.
But having a baby this late in life has given me an unexpected perspective on parenting. One thing I was not prepared for was all the realized regrets.
I regret that, with my older children, I never slowed down to just be still and enjoy them. Every moment had to be filled with educational opportunities and active play and stimulating conversation. And, if I ever had a moment of quiet, I filled it with my idea of what was necessary to be a good wife, a good friend, a good daughter or sister or citizen. I never took time to just be still for myself. I regret that.
With my middle children, I regret that I didn't encourage them to just be kids more often. When having multiple-age children, I noticed that oftentimes I just pulled the littles into whatever activity the big kids were doing. Dragging them to basketball practice or choir performances or music lessons… anything and everything that was completely boring for them. But having older siblings, I think they grew up a little too fast. I think they saw and heard and knew things earlier than they should have. They outgrew Blue's Clues and Chutes and Ladders sooner than I was ready for it.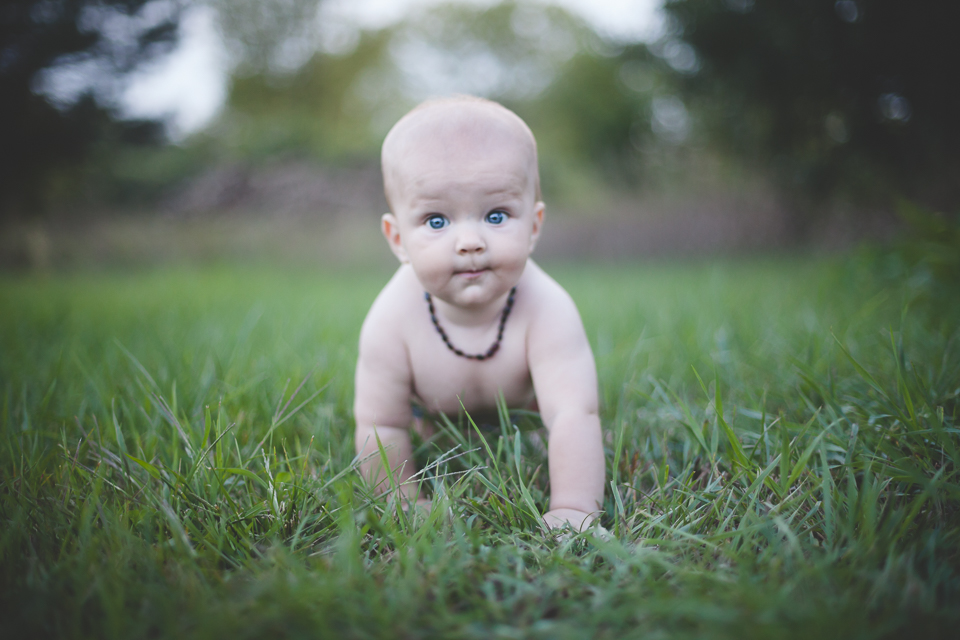 With my baby, I'm not sure yet what I'm going to regret. Maybe I will regret that I didn't record when he first smiled, first rolled over, or first sat up. Maybe I will regret throwing caution to the wind and just flying the magic parenting carpet by the seat of my pants. I'm a little bit scatter-brained and I can't seem to get organized. (read: can't get out from under the giant pile of mail to sort!) Instead of being a house manager, I'm more like a fire fighter…. I attack the immediate problem right in front of me, put out that fire, then move on to the next one. With babies, that can be a problem – I'm so busy putting out fires that I'm never thinking ahead more than what's happening RIGHT NOW. Not planning for the next stage sometimes leaves me unprepared for whatever life throws at me.
So what benefit is there to having regrets? None, I guess. Regrets don't make me happier, don't make me satisfied, and don't give me a foot rub. Which I really need, by the way. Sometimes, though, regrets make me think about how I'm going to do things differently if I have another chance. So the regrets make me remember…. to do better. To do more. To not take things for granted. To really LIVE. I guess there's a silver lining for ya.
This month I'm writing about Motherhood from my own personal point of view. The series is called "Motherhood Is…". I'm in a blog circle with many other talented ladies. Please click here to take you to the next post in our series by Carri from Sunlit Moments. Thank you.
Gretchen Willis is a family photographer serving South Central Wisconsin, including Portage, Wisconsin Dells, Baraboo, Montello, Westfield, Oxford, Lodi, Sun Prairie, Green Lake, Madison, and other surrounding areas. Please visit the Gretchen Willis Photography Facebook page to see all the latest posts and special news!
Save
Save
Save
Save
Save
Save
Save