The snow is almost gone and I'm not sad to see it go. But I can't deny the fun it creates for my kids. They love to sled, make snow angels, and have snowball fights. Most of all, though, they love to build a snowman.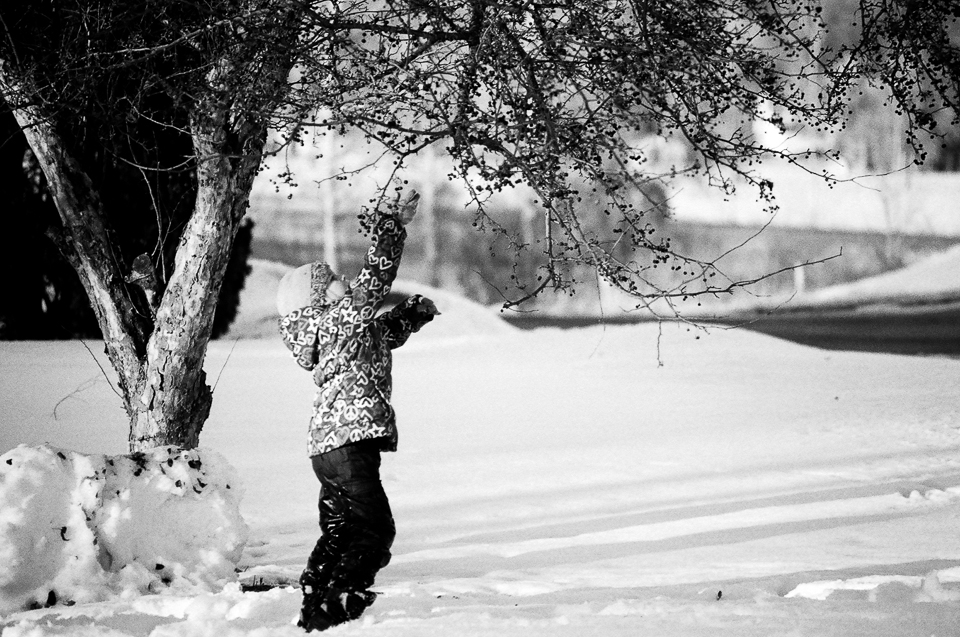 These images were all shot on Kodak Tri-X 400 black and white film on a Canon AE-1Program camera, developed at The Darkroom.
I'm participating in a monthly blog circle with other film shooters from the photography forum Light Inspired. Please head over to Stacy's blog to see what she's been shooting this month!