I come from a really big family, so I know what a rare treat it is when everyone from the family tree comes together in the same place at the same time. Lightning won't strike twice.
This is why I love being a family photographer, especially for a large family! These moments deserve to be remembered with more than an iPhone snap. Plus, who's going to be the unlucky guy or gal who ends up being left out of the picture because they are on the wrong side of the lens?
I've truly enjoyed gathering together with families to shoot generations of memories, laughter, and love. When I come into a large family shoot, I meet grandparents and great-grandparents and I hear the pride in their voices as they introduce me to their family members. As I get to know them, I am privy to the inside jokes, the old memories, and the personal events that these folks share with one another. I even get a chance to watch new memories unfolding.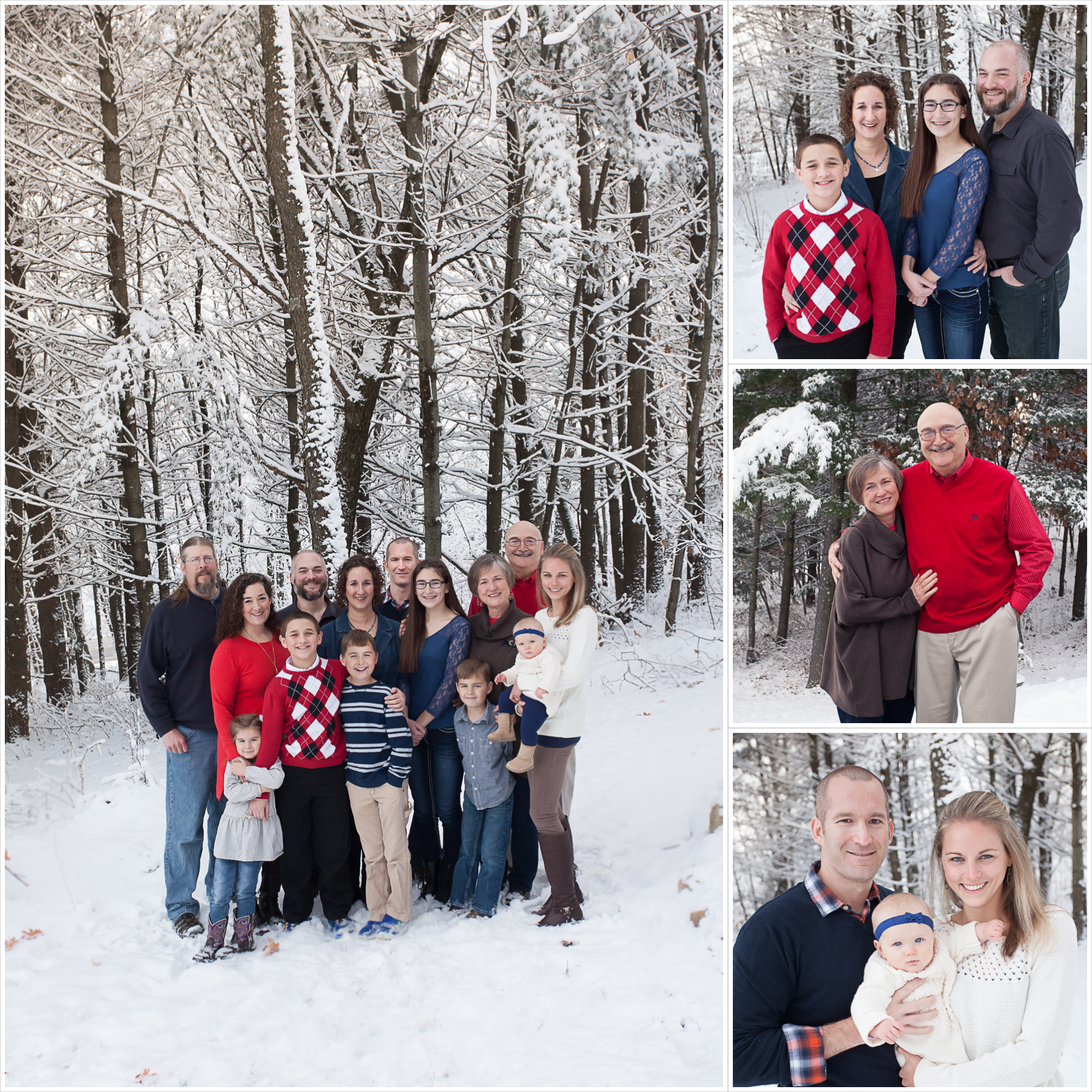 I'm from a large family so I know how meaningful these moments are. It's because of my love for large families that I love to photograph them. And, unlike some other photographers, I never charge extra for lots of people in the frame. My fee remains the same whether you have 5 people in the picture, or 15, or 35.
If your family is getting together for Easter, Mother's Day, Graduation, or some other special event, call now to book a session with me! I come to your event so you won't even have to get your group together at a separate location or time. Contact me today at 608-566-9070 or email me at gw@gretchenwillis.com.
Gretchen Willis is a Portage, Wisconsin photographer, shooting in Columbia County, Wisconsin and Marquette County, Wisconsin. She also serves the surrounding area including Baraboo, Wisconsin Dells, Westfield, Montello, Poynette, Pardeeville, Sun Prairie, Madison, Arlington, Lodi, and Columbus. Gretchen Willis Photography specializes in families, couples, tweens, and breastfeeding or nursing session photography.
Please visit my Facebook Page to keep up with my daily images, and sign up for my newsletter to receive special offers and everyday photography tips!