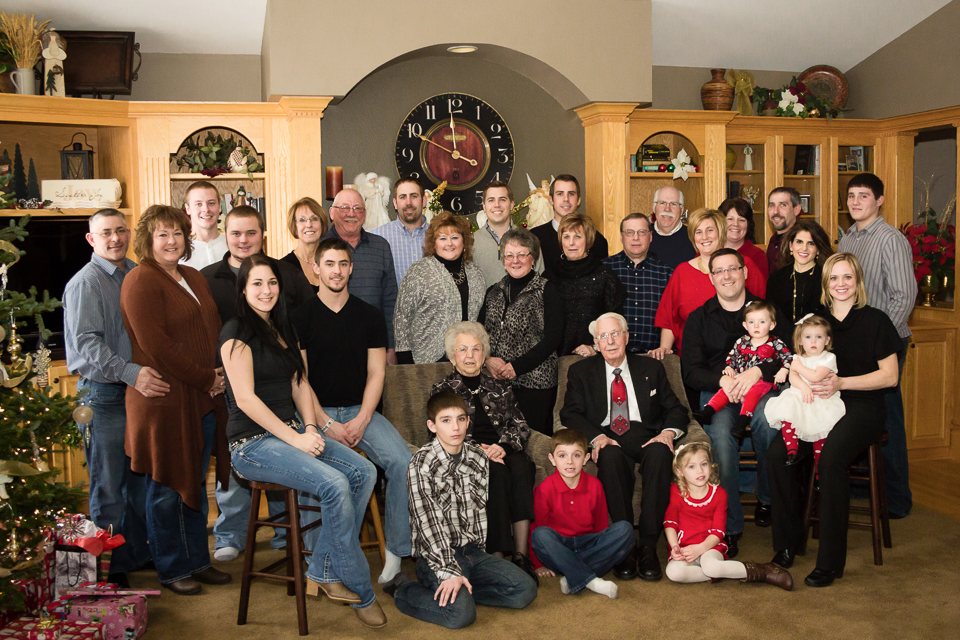 I love photographing large families! I'm guessing the reason I love being a large family photographer is because I come from a large family, myself. I am the youngest of 4 children, and my siblings and I are all married with children. When we all get together (which is rare), there are nearly 30 of us in all!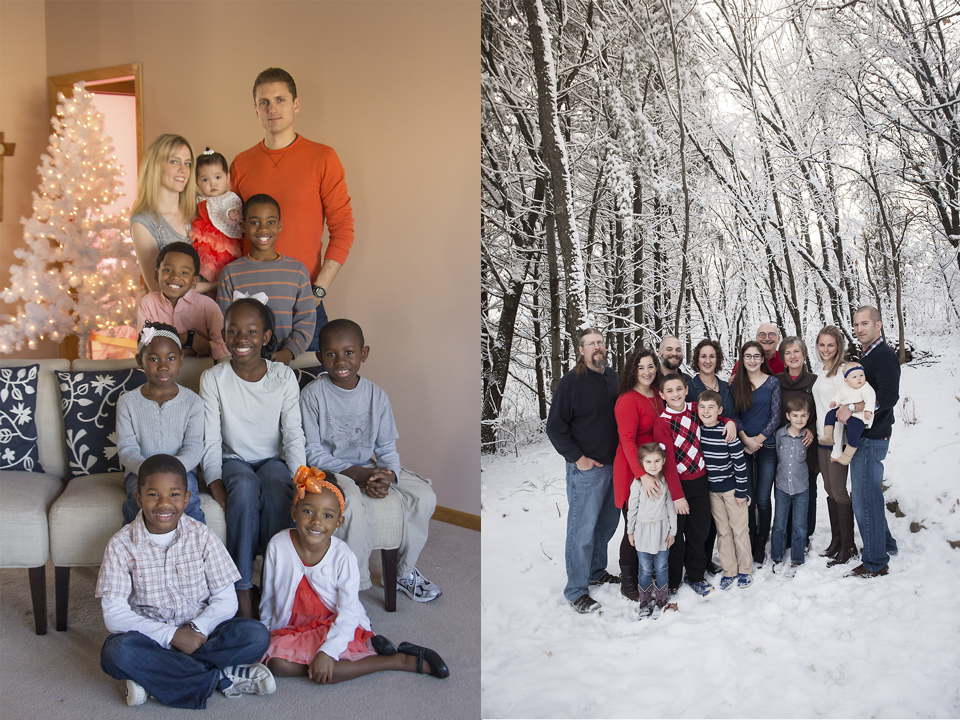 Like my own family, I know it's a very special occasion when everyone can adjust their schedules and make travel arrangements, so that everyone is together in the same place at the same time. So when a family calls to have a group portrait made, I'm really excited to do it for them. Knowing that I am capturing this time for them, reminds me of the rare occasions when I am able to see my whole family at the same time. I know how important these moments are, and I'm flattered to be trusted with these moments.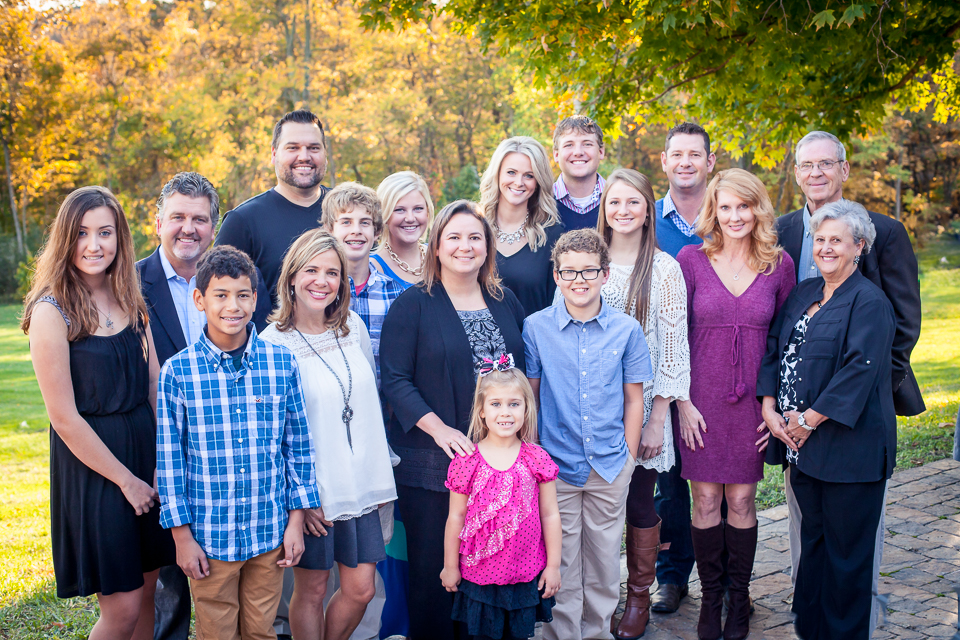 Sometimes I will capture a large family all together at a holiday or at a family event (like a wedding). Whatever the reason for the family members to gather together, I love getting a photo of everyone to commemorate the occasion.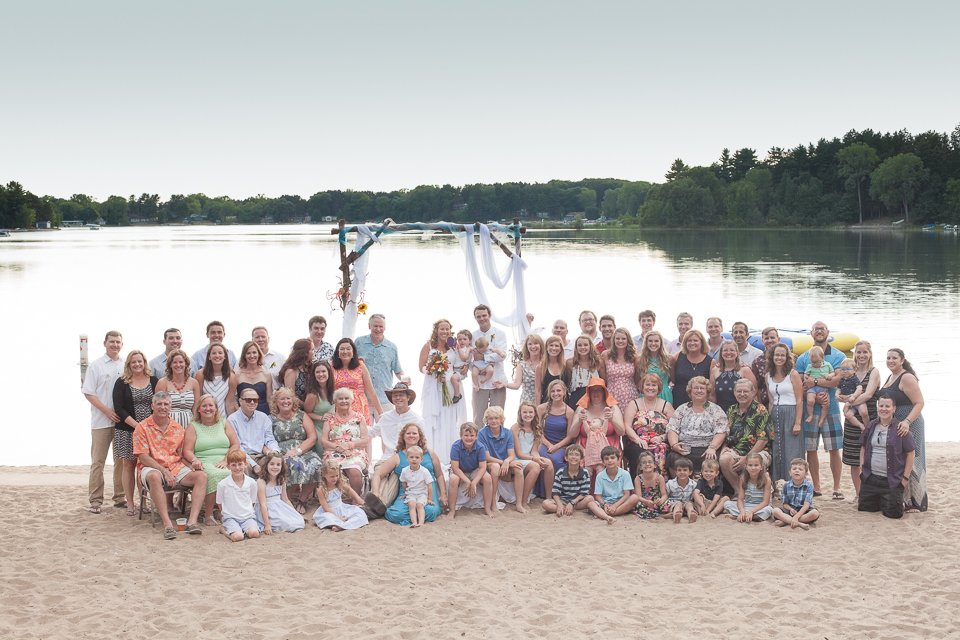 If you have a large family and you're looking for someone to photograph your group, I would be honored to be a part of that! I do not add any extra fees for large families – whether you have 5 people in your group or 50, my session fee is the same! Contact me at 608-566-9070 or gw@grechenwillis.com to schedule a session today.
Gretchen Willis is a Portage Wisconsin family lifestyle photographer, couples photographer, tween photographer, senior photographer, maternity photographer, breastfeeding photographer, and wedding and event photographer serving Portage, Wisconsin and the surrounding areas including Baraboo, Wisconsin Dells, and Montello in Columbia County and Marquette County. Please "like" my facebook page so you can see my most current photography projects!