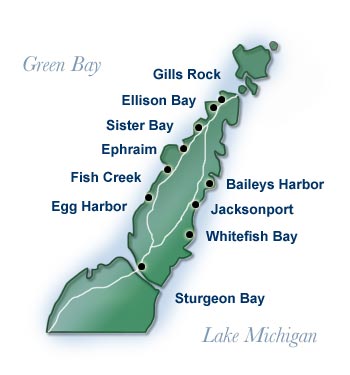 Getting away for the weekend is no easy feat when you have 5 children. However, my husband and I will be married 15 years this year, so we decided to celebrate with a trip to Door County, Wisconsin. thank God for my wonderful in-laws who are willing and able to come entertain our children for the weekend while we get a little "time-out". The weekend in Door County was wonderful – we had a great time sightseeing, relaxing, and discovering all about this popular destination spot in the "thumb" of Wisconsin.
We arrived on Friday afternoon and checked into our romantic studio room at the Scandinavian Lodge in Sister Bay. We bought the 2-night accommodations from our children's school auction last fall and thought it would be a nice getaway for out anniversary. After arriving in Sister Bay, we headed over to Fish Creek and walked along the main street, finding lots of restaurants and shops. I bought a cute pair of earrings, which I like to do every time we take a trip together.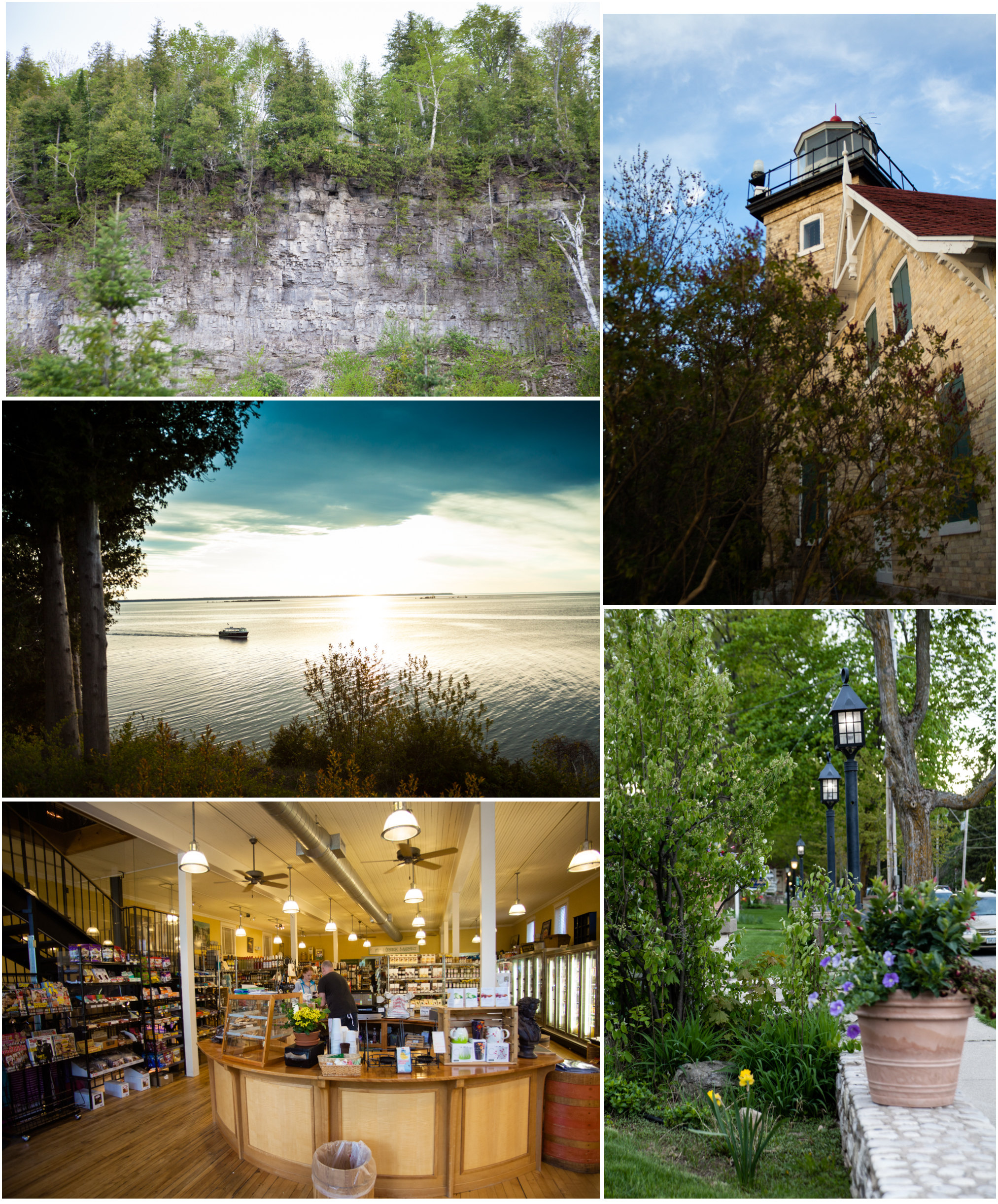 We also visited Peninsula State Park to see the Eagle Bluff Lighthouse. While there we went to the top of the Eagle Tower, a 76-foot tower located along the shoreline of Eagle Bluff, offering views of the surrounding islands and the Michigan shore line.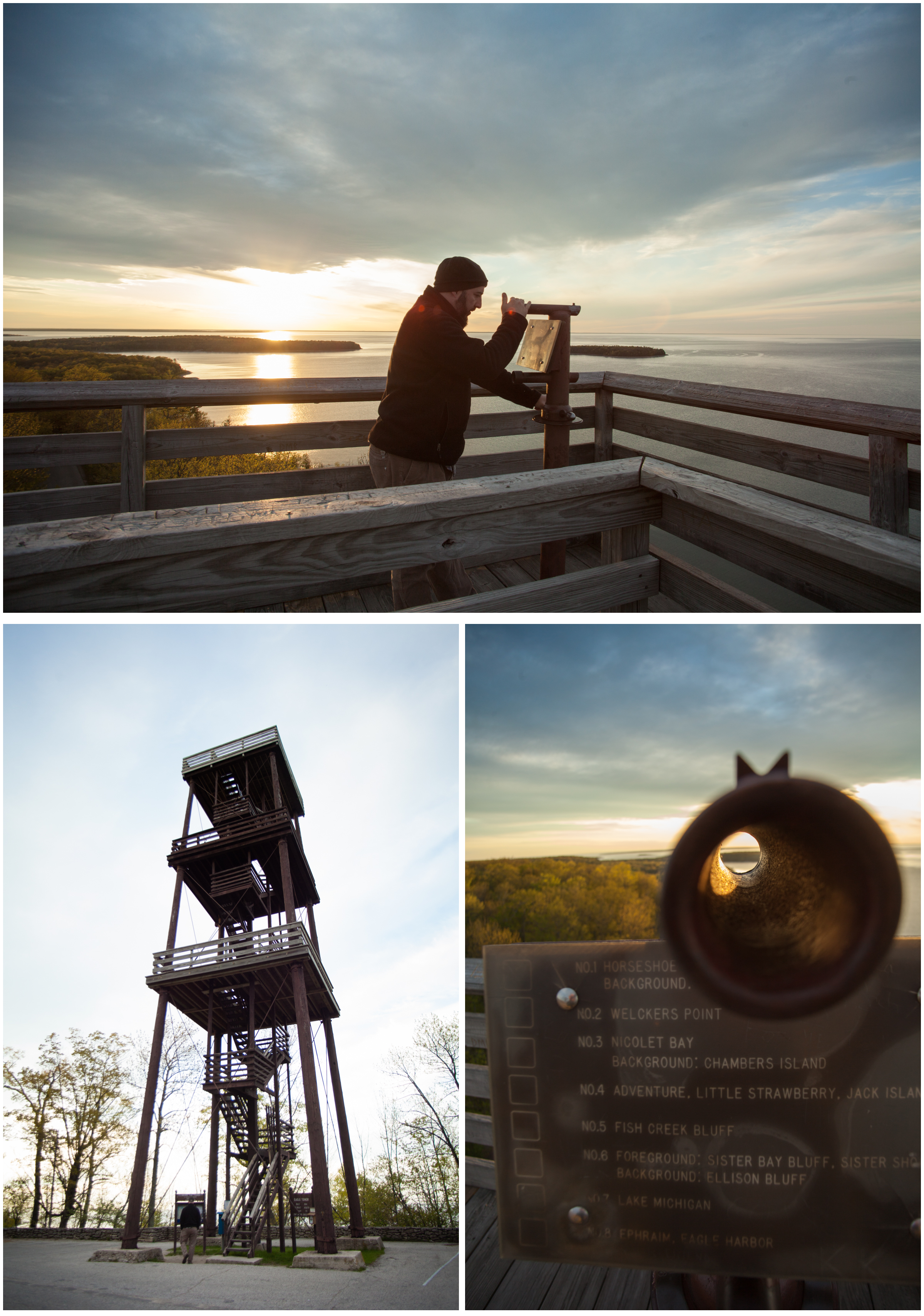 Saturday morning we got up and headed to Jacksonport for their annual Maifest. We got to see a maypole dance and eat roasted corn on the cob, as well as FUNNEL CAKES!!!! (I'm drooling just remembering it.)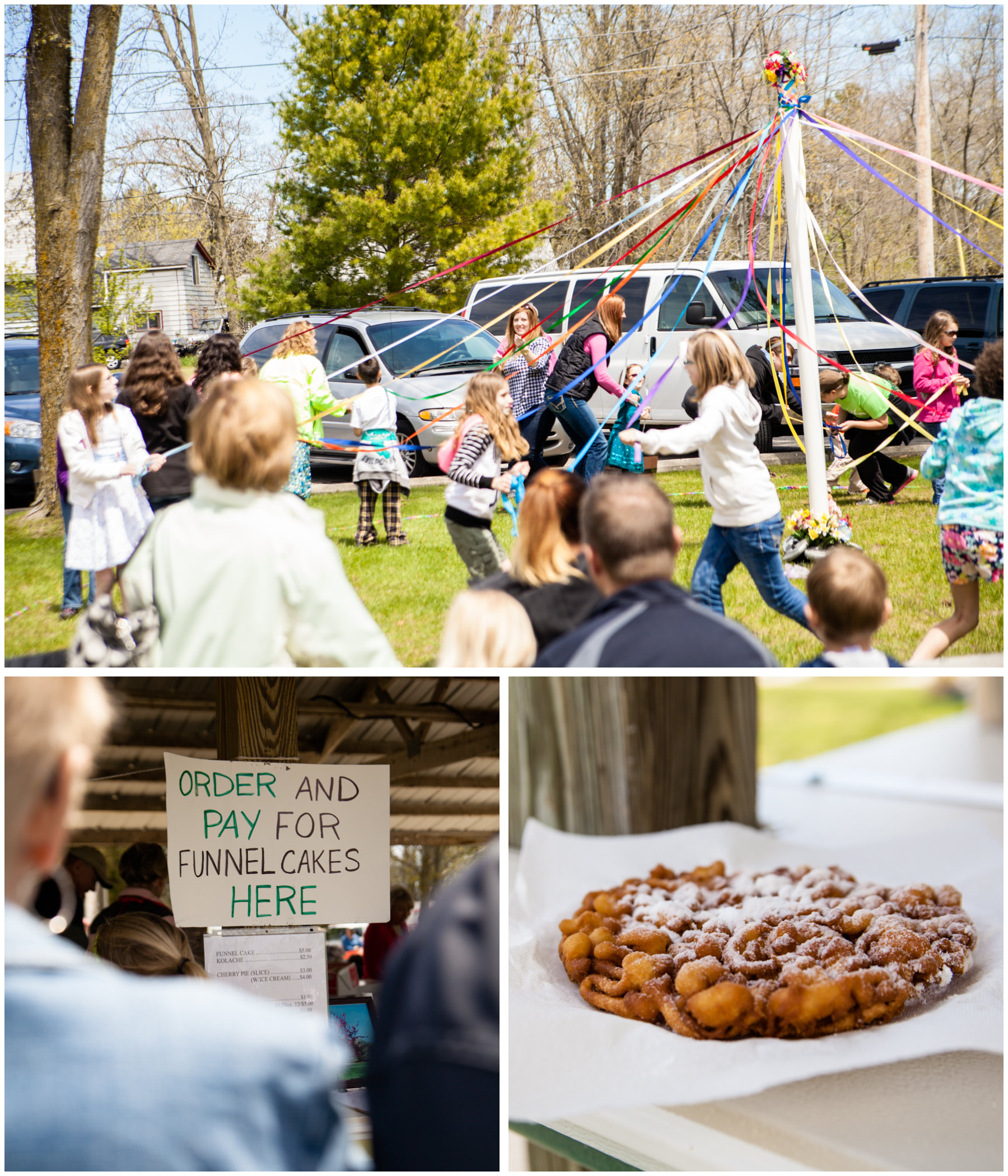 We drove north to eat lunch in Bailey's Harbor and tried to find two more lighthouses there, but they turned out to be a little disappointing. We swung over to Egg Harbor, just to see what we might find, and what we found was more cute shops, restaurants, and beautiful scenery. Along our drive we stopped to get a closer look at the gorgeous cherry blossoms; we continued to drive north along the western shoreline, visiting Ellison Bay and Gills Rock, and arriving at the ferry to Washington Island (but we decided not to take it, since it was getting a bit late.) We then headed back down to our resort for the evening and ate some leftovers and sat in the sauna and hot tub.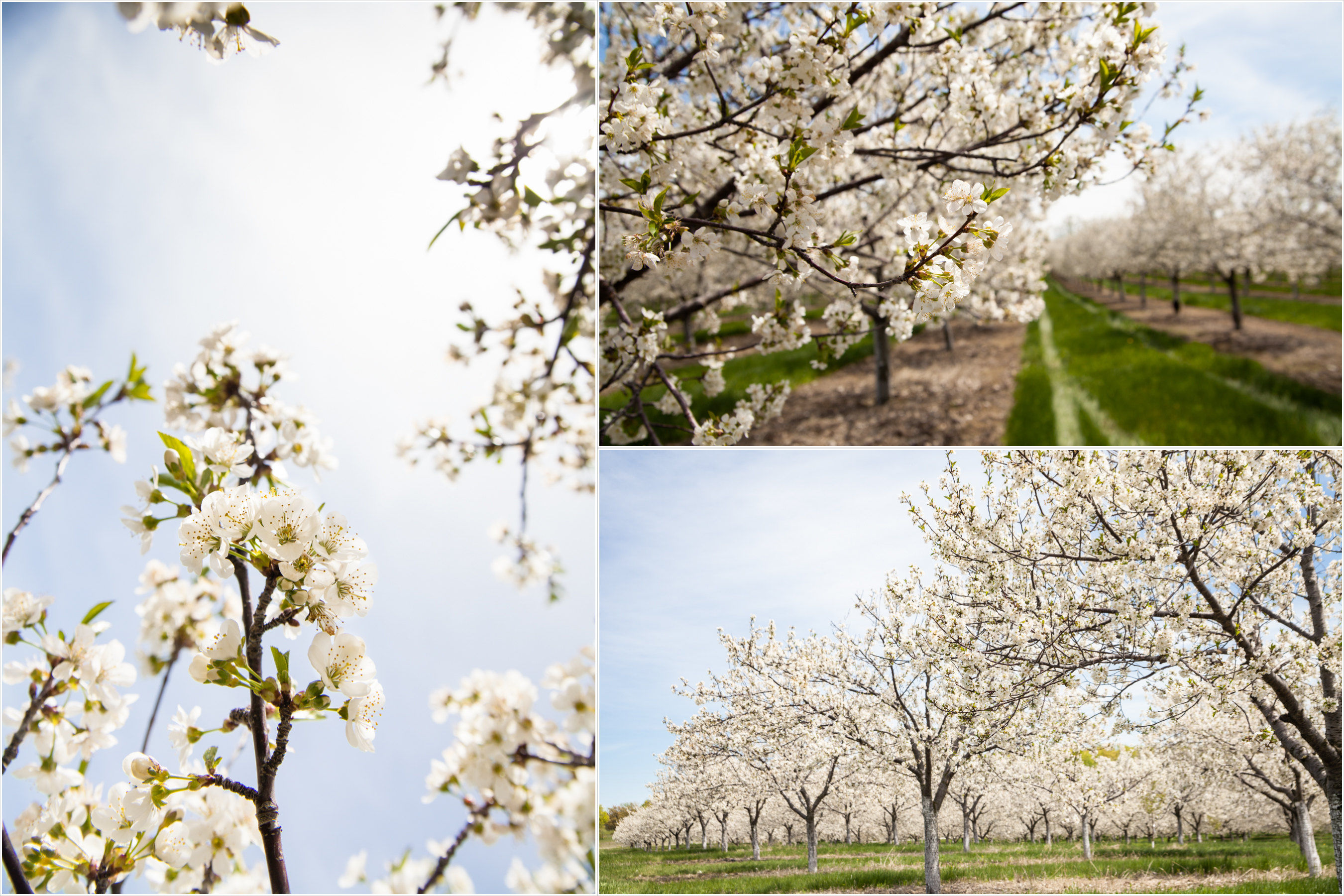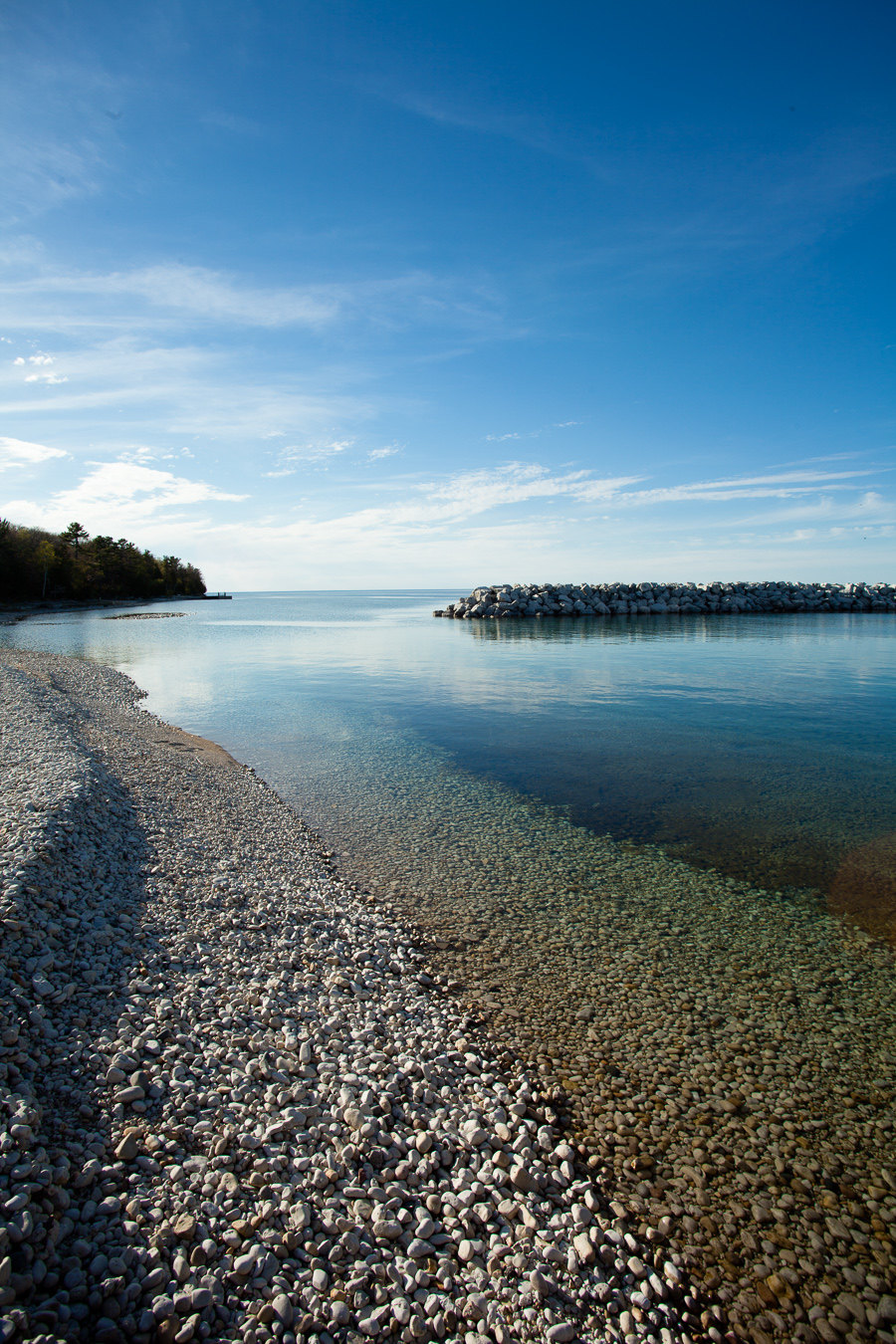 Sunday Morning we were both sad and happy to be heading home. As we traveled through Sturgeon Bay we stopped for breakfast, and found a cool display on various street corners of "dressed-up sturgeons". This past weekend, Sturgeon Bay was having their Fine Art Fair and we thought maybe the artistic displays might be a part of that. Whatever the reason, they were cool to look at and I enjoyed the creativity.
I can't believe we've already been together 15 years. It seems like just yesterday we were saying "I do!" and learning what it's like to have a permanent roommate. But each day is better than the last, and I look forward to all the days together that are to come!