Summer is a fantastic time of year because there's so much to do outside. Some people – especially native WISCONSIN people – will argue that there's plenty to do in the long winter months too, like ice fishing, snowmobiling, and watching Packers games. haha.
But I'm not a huge fan of colder temps, and I don't follow football. Summer is MY SEASON! I love summer. Once the kids get out of school, my husband and I like to take them on small day trips to state parks and conservation areas to hike and explore.
Last year we took our kids to Parfrey's Glen, which is about 30 minutes from our house. It's a small hiking trail and creekbed with beautiful rock formations and greenery. I brought along my 35mm film camera and some expired Fuji 400 film. I love expired film because of the funky results you get. These pictures were taken on a Canon EOS5, developed and scanned at Walgreens. Even though there's a lot of purple tones in the shadows, I really like them! It's not what I'd want for everyday, but for a fun little trip this was a fun little roll of film to shoot!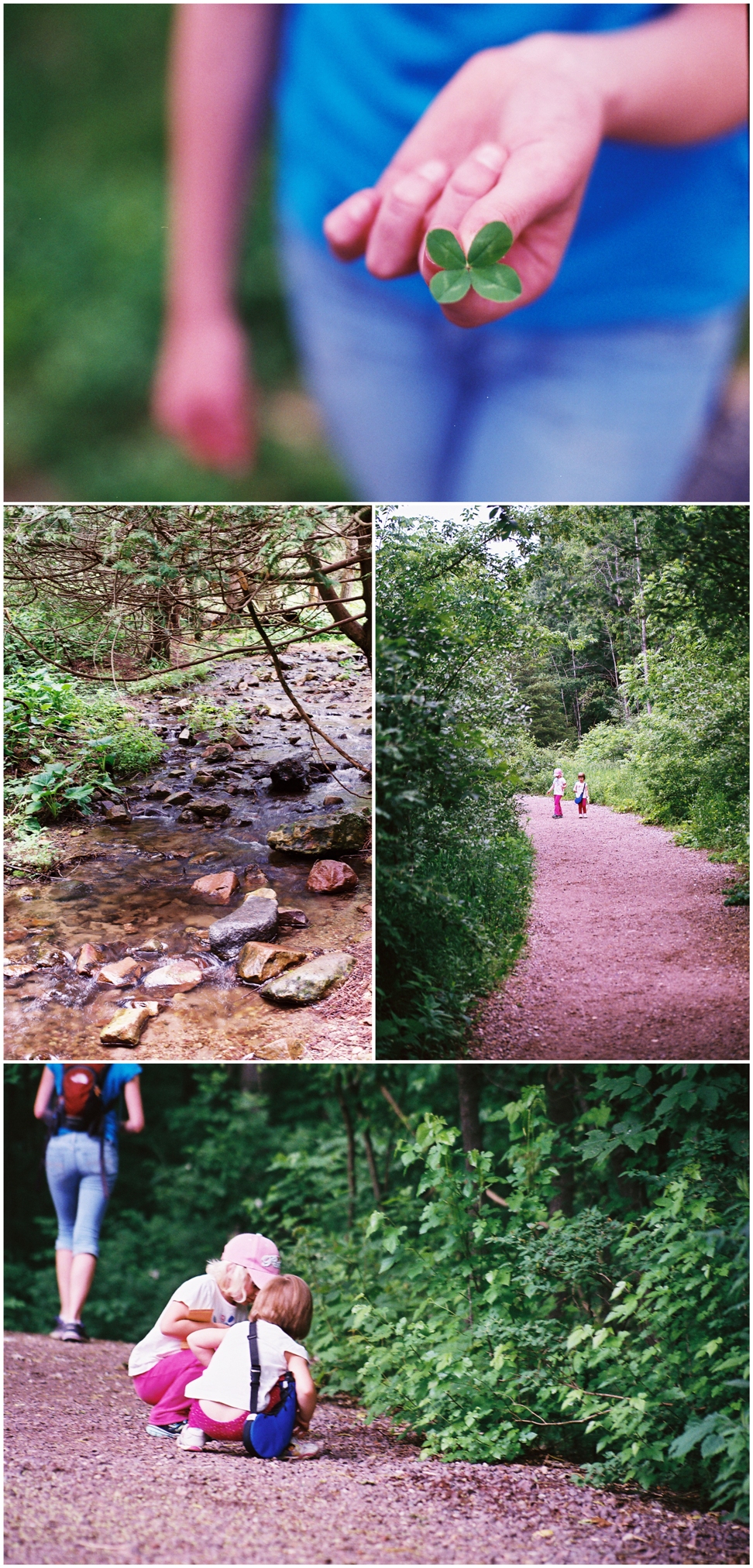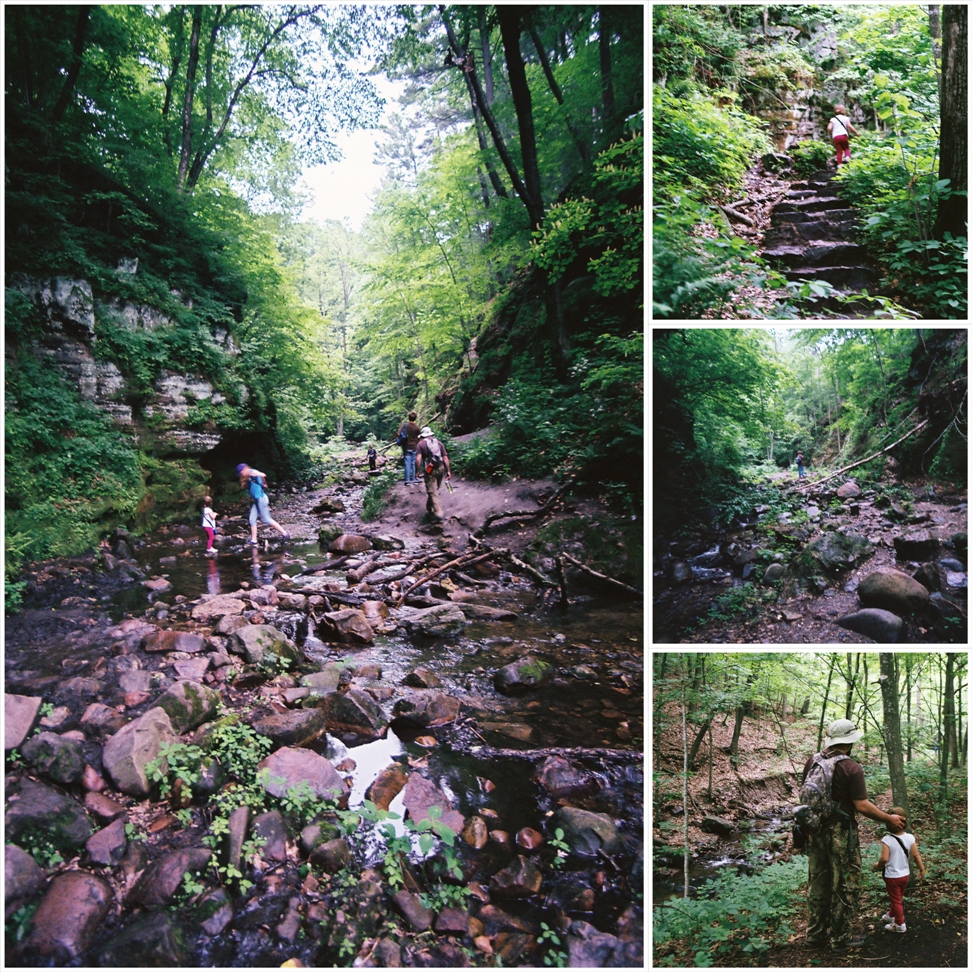 We returned to Parfrey's Glen last week, to finish the hike we couldn't take when we went last year. You see, we got about halfway into the Glen, and the heavens opened up and showers poured down on us. Thank goodness I had a waterproof cover for my camera! However, my feet weren't so lucky. All of us – my husband and I, and our 5 kids – were completely soaked, head-to-toe. It was a miserable finish to the day. HOWEVER, our trip last week was sunny and beautiful and we investigated the whole Glen, along with eating lunch on a giant rock and everyone staying dry! 🙂
These images were taken with my Canon 5D markii.
This blog post is part of a collaboration of photographers, shooting film and learning and sharing our work. This month we showed our Fuji Superia images. Please click over to Emily's Blog to see her film images from this month.

Gretchen Willis is a Portage Wisconsin family photographer, couples photographer, tween photographer, senior photographer, and event photographer serving Portage, Wisconsin and the surrounding areas including Baraboo, Wisconsin Dells, and Montello in Columbia County and Marquette County. Please "like" my facebook page so you can see my most current photography projects!