My little Peanut. My namesake. My (Gretchen) Amy. You've finally left the nest.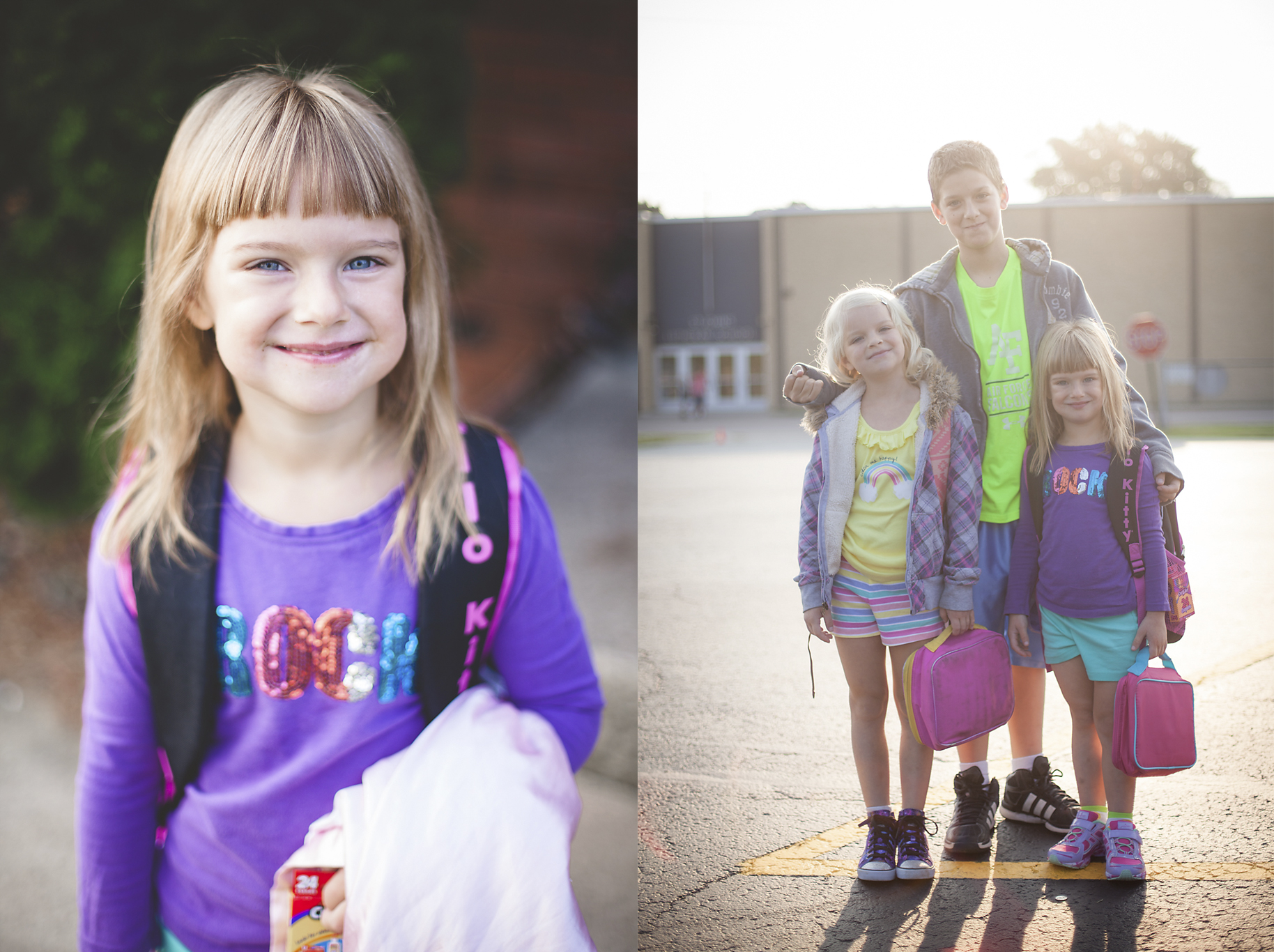 I'm not sad that you have gone to Kindergarten. I didn't shed a tear on your first day of school.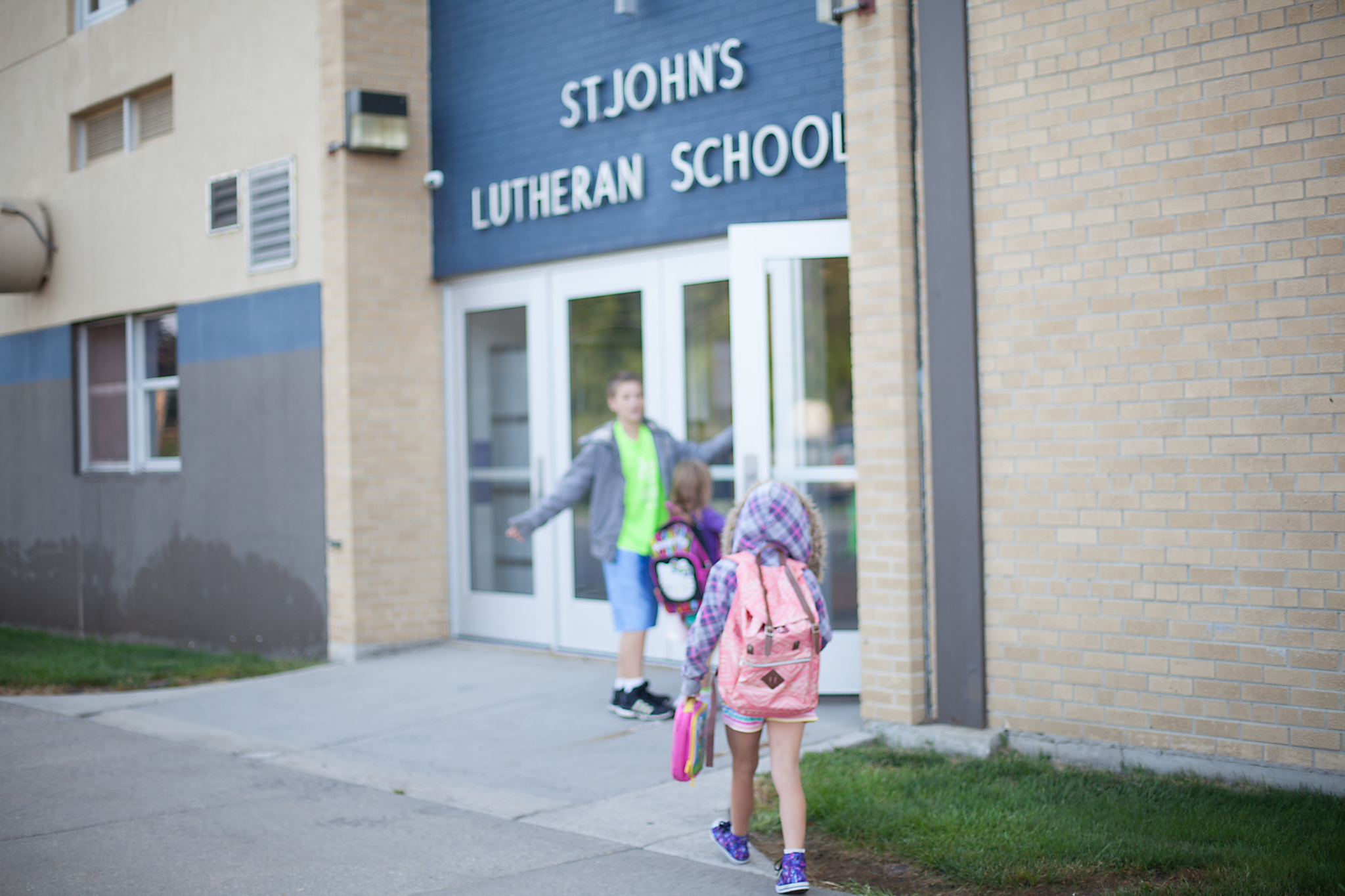 I'm truly happy when I watch you write your name and color your worksheet. I'm overcome with pride when I hear you speak words of kindness to your classmate. Watching you participate in circle time and chapel time and even recess time, I'm humbled to think that I had any part in formation of your personality – so joyful and confident.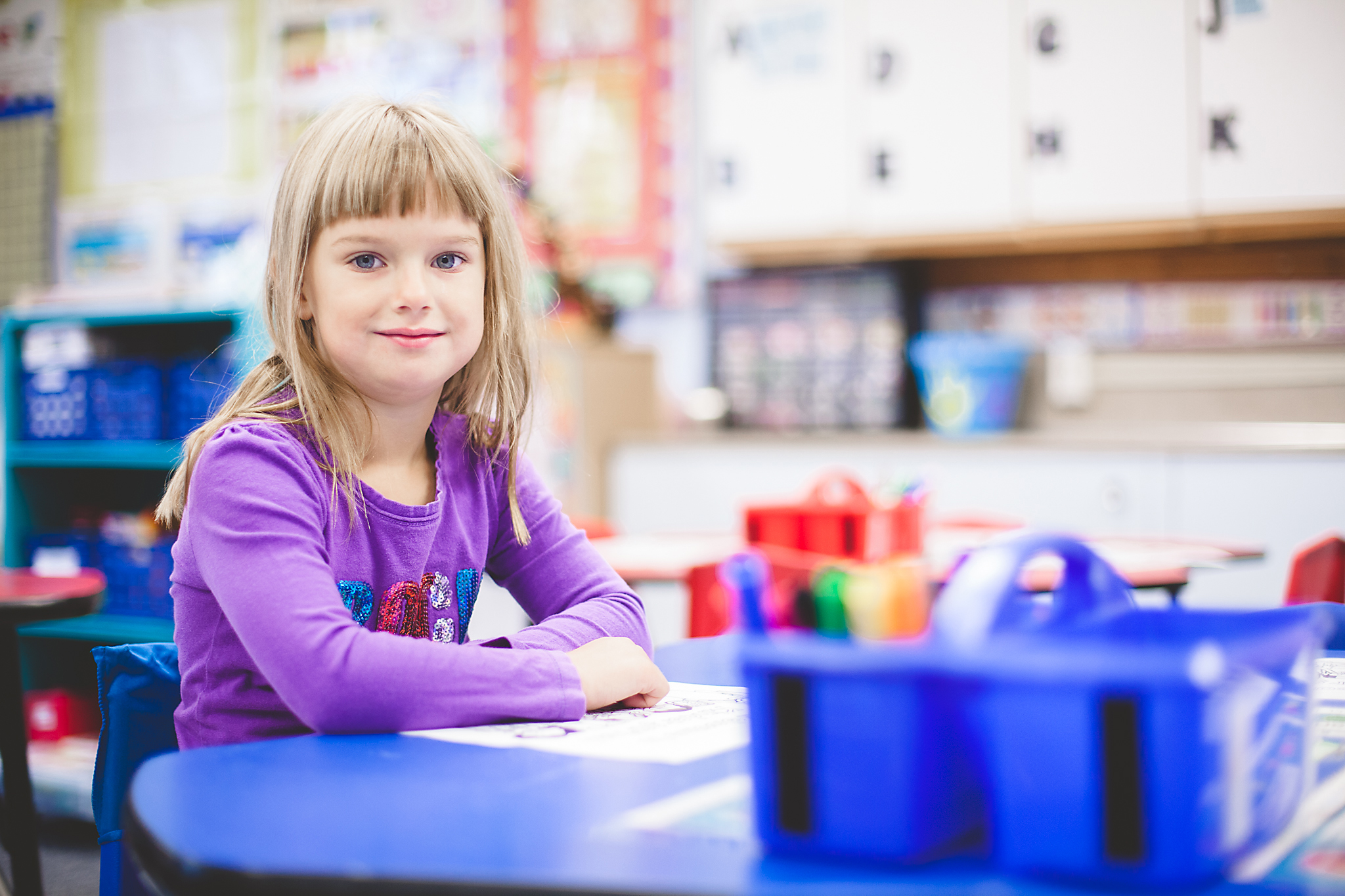 Starting Kindergarten is the end of our long days together, but it's the beginning of a wonderful time in your life. It's time for you to learn that I'm not your only teacher. I can't offer you all the answers to your questions, but I can offer you a safe place to land when you are upset or confused or feeling alone.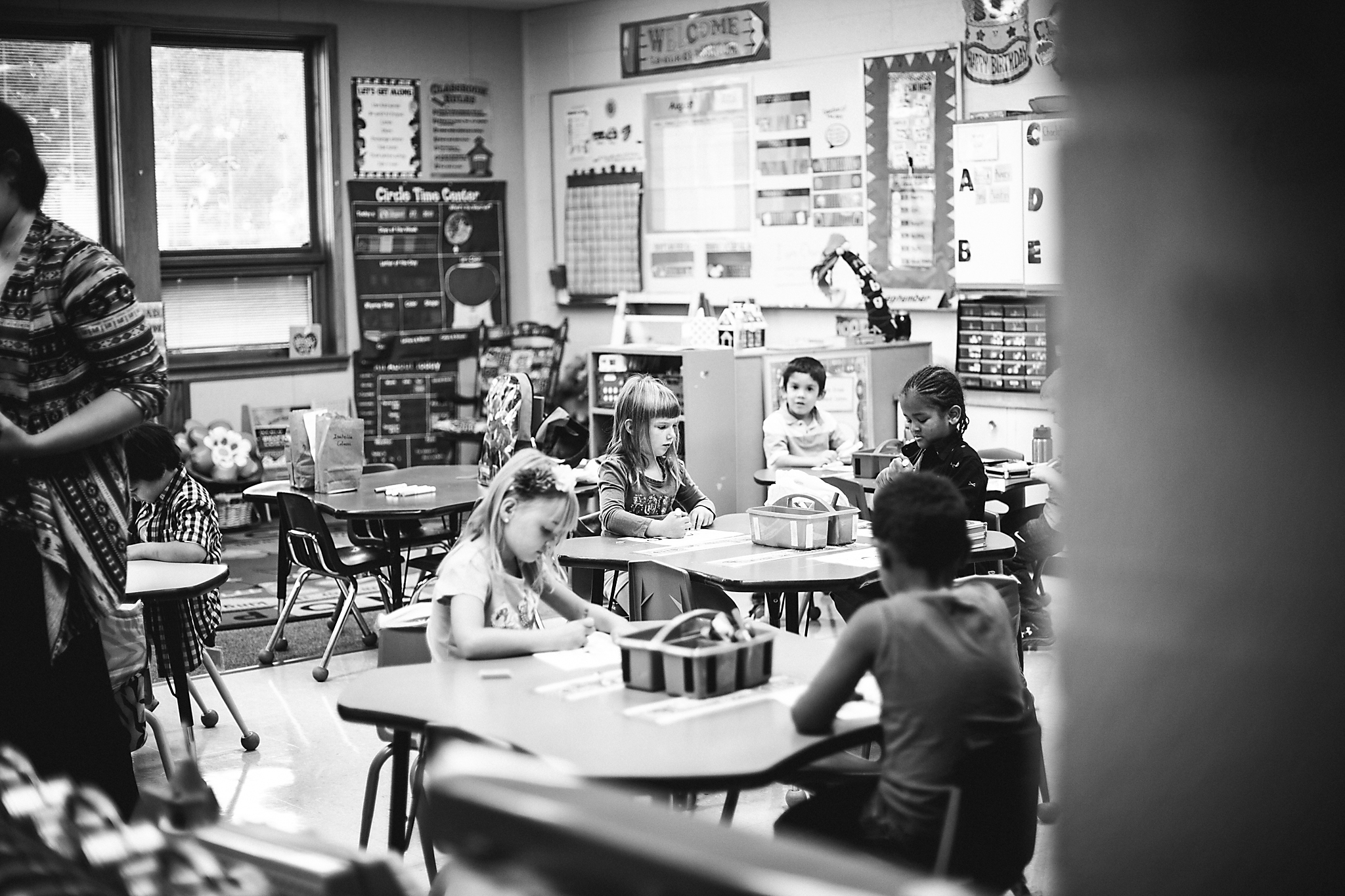 You will always be my little Peanut, and I will always be your mommy. Happy first day of school, my love.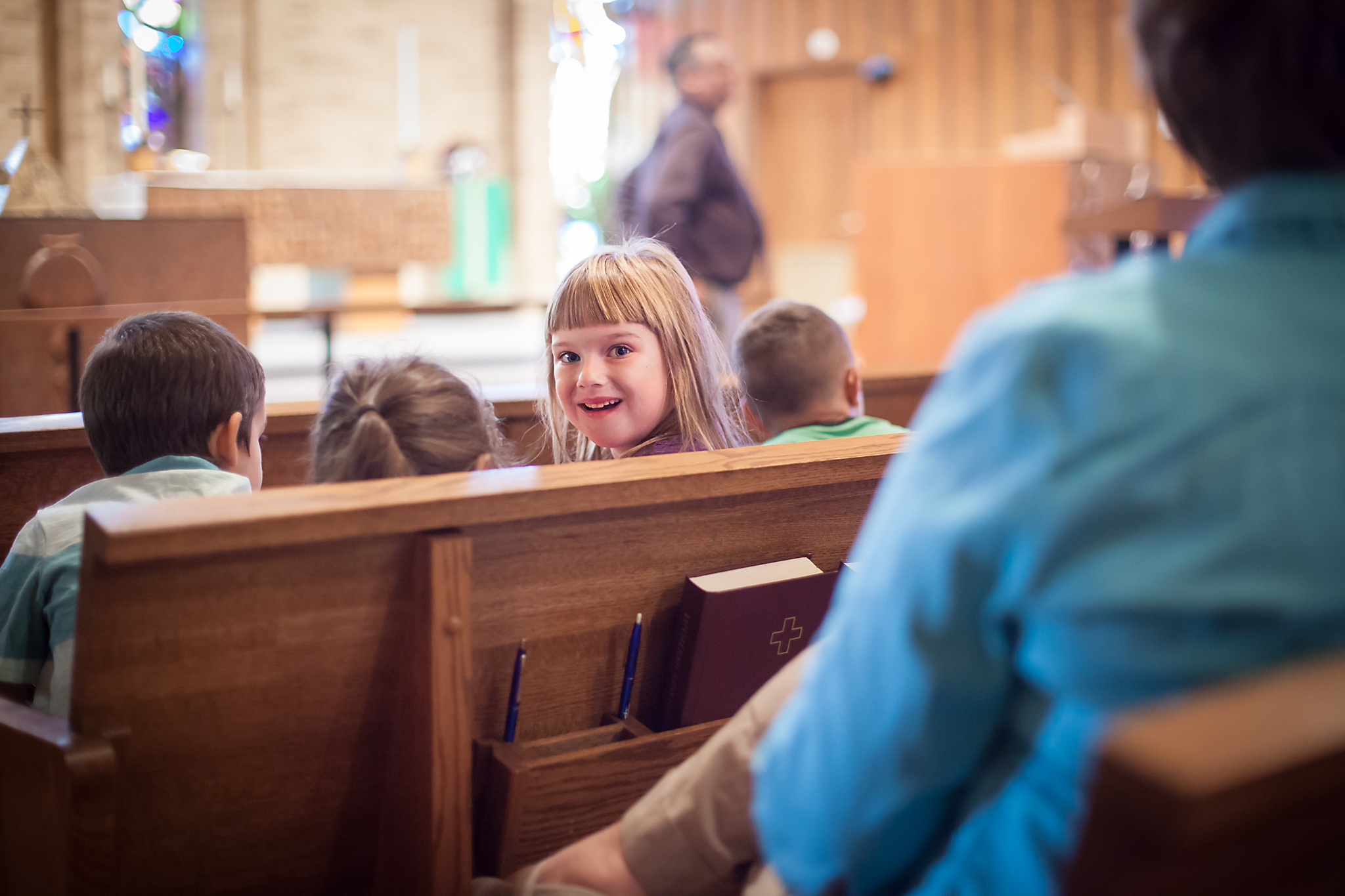 This post is the first of what will be many this year. I've joined a group of other photographers to document the year, as each of us has a child entering Kindergarten this fall. It will give us the chance to share special memories but also recognize how different – yet similar – kids of this age group develop and grow. Please visit Erin Blair's blog post to see another post about the Class of 2028.
Gretchen Willis is a photographer serving Portage, Wisconsin and the surrounding area in Marquette, Columbia, Sauk, and Dane counties including Baraboo, Wisconsin Dells, Westfield, Montello, Oxford, Endeavor, Poynette, Sun Prairie, DeForest, and Madison, Wisconsin. Gretchen Willis Photography specializes in families, teens, and events, keeping a focus on natural settings and relaxed, casual sessions. To book a session today please email gw@gretchenwillis.com.