Stuff to do in Wisconsin Dells
When you are looking for fun stuff to do in Wisconsin Dells, the obvious answer is: waterparks.
Everyone goes the the waterpark. It's the main attraction in Wisconsin Dells, oftentimes included with your stay at the resort or hotel. But if you're like my family, you want to know about the hidden gems of the area. You want to know, "What do the locals do? Where do the locals eat and shop and play?"
So I want to share with you some great ideas of activities, eateries, and shopping spaces for your time in Wisconsin Dells. I promise…. no waterparks!
For clarification, the entire Wisconsin Dells entertainment is in 3 sections of road, all together shaped like a C. The "downtown Dells" is the upper part of the C (north of the dam) and the "strip" is on the side and lower part of the C (technically this is Lake Delton).
Wisconsin Dells Attractions
When you drive down the Wisconsin Dells Strip and Downtown areas, you'll find lots of obvious choices for things to do. Some attractions are better than others! Here are my recommendations.
Timbavati Wildlife Park – Yeah, it looks touristy. But seriously, it's not. The employees are super amazing and love caring for the animals, plus it's really fun. You can hold and pet unique animals. Worth the admission!
Big Sky Drive-In – When is the last time you went to a drive-in? SO much fun to sit in your car, tune in your radio to the designated station for listening, and watch on the big screen in front of you. Playing the latest titles, you get a 2-for-1 deal: each screen is a double feature! $8 for adults, $5 for kids. Bring your bug spray! Movies start after dark, sometimes as late as 9:15 which means the second feature might not end until after 1 am. Also available is a very reasonable concession stand.



Dells Lumberjack Show – A unique experience watching lumberjacks compete. This audience-participation show features lumberjacks competing in skills of speed sawing, log rolling, climbing, wood chopping, and more. The lumberjacks put on an amazing show and actually go on to compete in regional and national lumberjack contests.
Knuckleheads – This fun center for kids has everything they could want: trampoline park, bowling, arcade games, amusement park rides, and virtual reality games. You can buy individual time or buy an all-day wristband. This is great if it turns out to be rainy because everything is indoor.
Horseback Rides and Tours – Whether you like to take a trail ride horseback, or visit a canyon by horse-drawn carriage, you can find either (or both!) in the Dells. Canyon Creek Horseback riding is for everyone ages 3 and up. They provide helmets and will guide you on a trail ride that's about an hour long. Lost Canyon Tours takes you on a carriage ride deep in the canyons formed by the Wisconsin River, with beautiful scenic rock formations that are found all around Wisconsin Dells.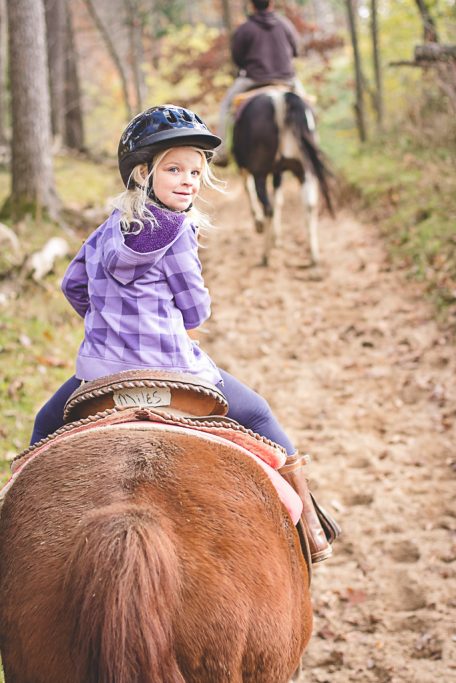 Circus World – The birthplace of the Ringling Bros. Circus, you'll find everything under the big top! There is a tiger show, a carousel, the Circus Show, Clown Show, the Circus Museum itself (Circus History), elephant rides, Circus Wagon Museum…and more! It's just a short drive from the Dells, down highway 12 to Baraboo (about 10 miles). Worth the visit!
Tommy Bartlett Show – they call it the greatest show on H2O. You'll see a lively show with tricks on waterskis, on the floating stage, and in the air with flying acrobatics. It's a great way to slow down after a long day on the lake or after a full day of activity. Sometimes when you're on vacation it's good to sit and relax and enjoy some live entertainment.
Dells Boat Tours – really, ALL the boat tours are pretty great. The one I'd personally recommend is the Upper Dells Boat Tour because you'll get a great view of the beauty of Wisconsin Dells, plus they make a stop at Witches Gulch, a slot canyon in the Dells with gorgeous scenery, and is only accessible through this boat tour. If you have the need for speed, the Jet Boat Tours are awesome too!
H.H.Bennett Studio & Museum – This is an educational stop (so, maybe not so interesting for the younger crowd) about a photographer whose work really built the tourism of what is Wisconsin Dells today. You'll see countless photographs of post-civil war era Wisconsin Dells (then Kilbourn City) as well as learn how this photographer invented the stop action shutter, as well as creating a revolving print house, with which he used sunlight to develop his photographs.
Family Photo Session – Every year I photograph families who come together for a vacation in Wisconsin Dells. It's a rare occurrence when a big family can get everyone together in one place at the same time, so what better way to preserve that memory than having a family portrait? I shoot families of all sizes – from just a few people to extended families of 25 people or more!
Take a Train Ride – If you have a train lover in your family, you'll want to visit Riverside and Great Northern Railway. It is tucked away in a beautiful wooded area. The train is a living museum. It is run on volunteers' efforts and time. It has a sweet little gift shop where you can buy your tickets and purchase all sorts of train themed goodies (the funds help keep this gem running!). The train departs from 'Hyde Station' and is about 20 minutes down, once down you get out and they go over some info about RGN and what they do/why they do it/the history, and they use a beautiful turn table to turn the train back around. You then ride back. Again about 20ish minutes long. The scenery is absolutely gorgeous no matter the time of year! If you do a "pumpkin" train in the fall you stop and get to pick a little pumpkin. There are picnic tables and shaded areas-so packing a picnic is fun to do!
Best Places to Eat in Wisconsin Dells
The Dells has no shortage of restaurants! You can find everything from steaks and seafood to pizza and burgers.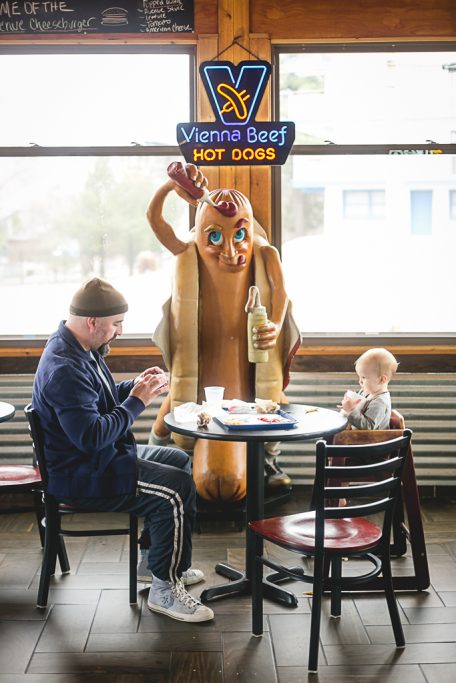 For casual dining: My favorite spot is Macs. The name says it all: they serve Mac 'n Cheese. That's it. But don't think for one minute that makes it ho-hum dining. They have tons of unique flavor combinations to turn any mac 'n cheese dish into a delicious meal! Another great spot is Hu Hot mongolian grill. Choose your own meats, veggies, noodles, and sauces and the grill master will grill it up right in front of you as you wait. (Bonus: go on Tuesdays after 4pm and you'll also find shrimp included as a selection at no extra cost!) If your family loves hot dogs, try Hot Dog Avenue. Their hot dogs are everything from plain (just ketchup please!) to loaded (the Chicago Dog with Mustard, Relish, Onions, Tomatoes, Pickle, Sport Peppers, Celery Salt). Their menu also includes Italian beef sandwiches, gyros, and cheese fries. Feels like being at the fair!
For Mid-Level dining: B-Lux is an upscale burger restaurant but they also have a ton of signature items on the menu like their Donut Milkshake! And they just might have the best cheese curds you'll find anywhere in Wisconsin! Another hip spot to visit is the High Rock Cafe, with unique dishes that won't break the bank. You'll find menu choices that offer something different than the traditional fare. Crab cakes & vegetarian dishes, as well as Indian and Cuban menu items. Traditional items are also available but this restaurant is perfect if you want something a little different. If you like Italian food, Sarentos is a sure bet. This is a family-friendly restaurant with choices for kids like Mac 'n Cheese pizza and Chicken fingers.
For Fine Dining: Ishnala supper club is my first choice. The nostalgia of this supper club will take you back to the 60s. They do not take reservations so come prepared to wait for your table while sipping on a cocktail in the bar. The food is delicious and the atmosphere is one-of-a-kind. This restaurant overlooks Mirror Lake and is breathtaking at sunset. Also wonderful is Field's steakhouse (located in the Wilderness Resort). Service is incredible and you'll be given the white glove treatment. Another fantastic Steak House is Kaminski's Chop House at Chula Vista Resort. They offer steaks, seafood, and a Tiramisu dessert that's to DIE for! Both Field's and Kaminski's take reservations, so you can contact them and avoid a wait.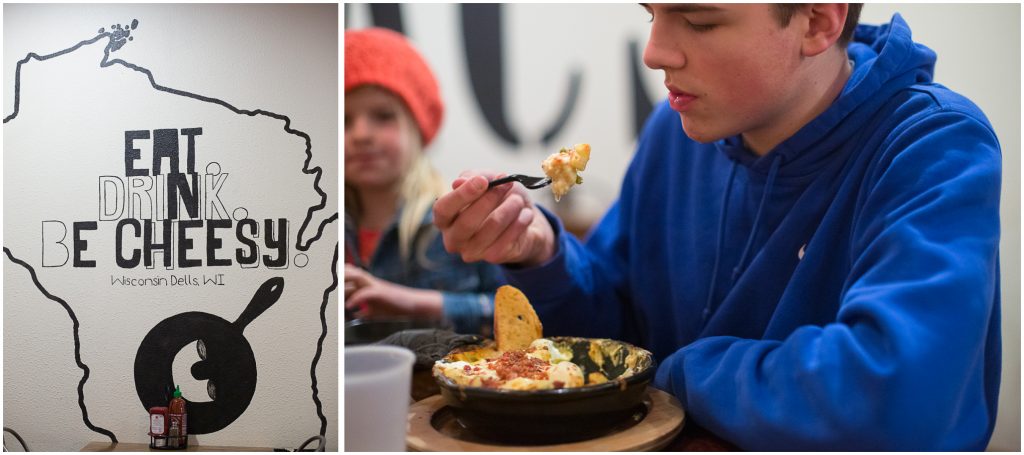 Best Pizza: My first recommendation would be to take a short drive out of the Dells, down highway 12, to Baraboo and visit Mama Mia's Pizzeria on the square. The pizza is so delicious (and you will see the employees toss the crust dough in front of you). Prices are right for this place and the staff is so friendly! (bring cash – they don't take credit cards!) If you like staying in the Dells, Pizza Pub is another favorite. They serve more than just pizza – pasta dishes, hot subs, burgers, salads, and a full kids' menu. For a really unique experience, try Dells Pizza Lab. For one price (9.99 pizza, 8.79 salad) you're able to create your own pizza or entree salad with the toppings YOU want.
Getting Outside
Wisconsin Dells has more things to see than what man has created. If you are a nature lover, Wisconsin Dells does not disappoint!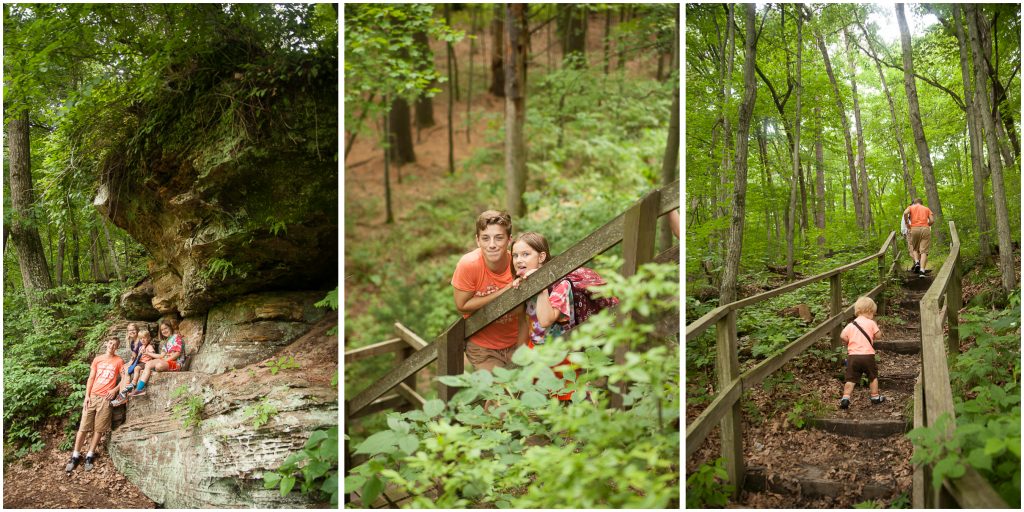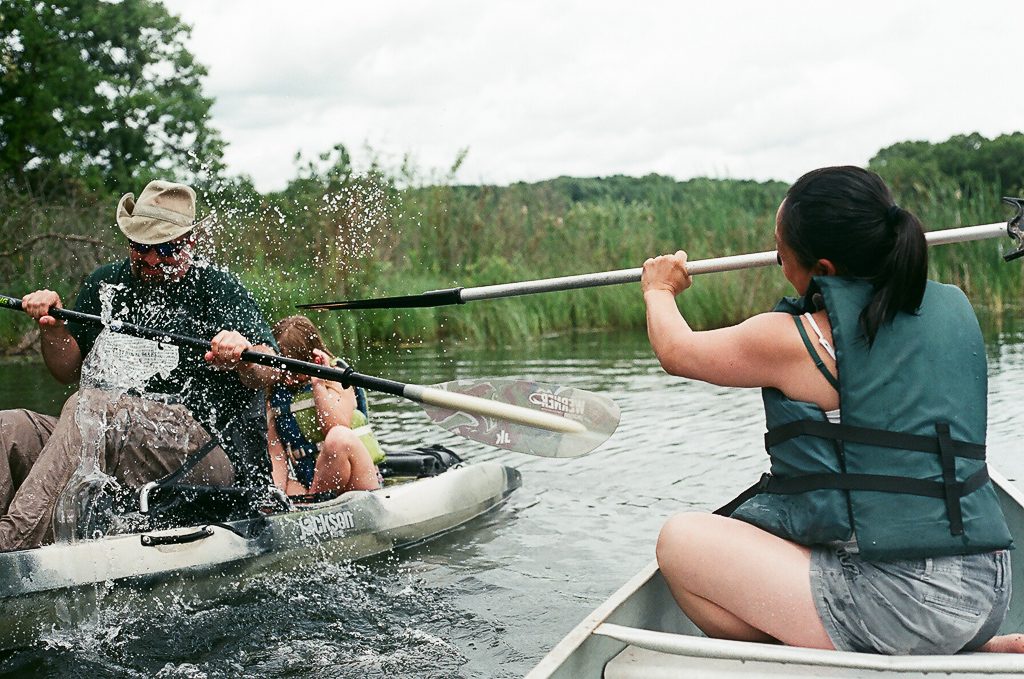 State Parks: The Dells area has 4 beautiful State parks. The biggest, and most popular, is Devil's Lake state park in Baraboo (a short 15-minute ride). There is rock climbing, kayak/canoe rental, hiking, a beach for swimming and picnicking. Mirror Lake state park also has tons of hiking and a swimming beach, but its landscape is more indicative of the familiar Wisconsin Dells area. A smaller, but equally beautiful, park is Rocky Arbor state park. Lots of hiking trails and rock formations. If you like to paddle, check out the Dells of the Wisconsin River State Natural Area – the rock formations are best viewed from the water. Each of these state parks requires admission ($10 per car) and be sure to bring your insect repellent!
Hire a Fishing Guide: Musky Motive Guide Service is a chance to get out on the water and catch a trophy fish! Mike knows all the best spots to fish in the area. Depending on what you want to catch, he can tailor a day to fit your time and your budget. He provides all the equipment – just bring your sunscreen!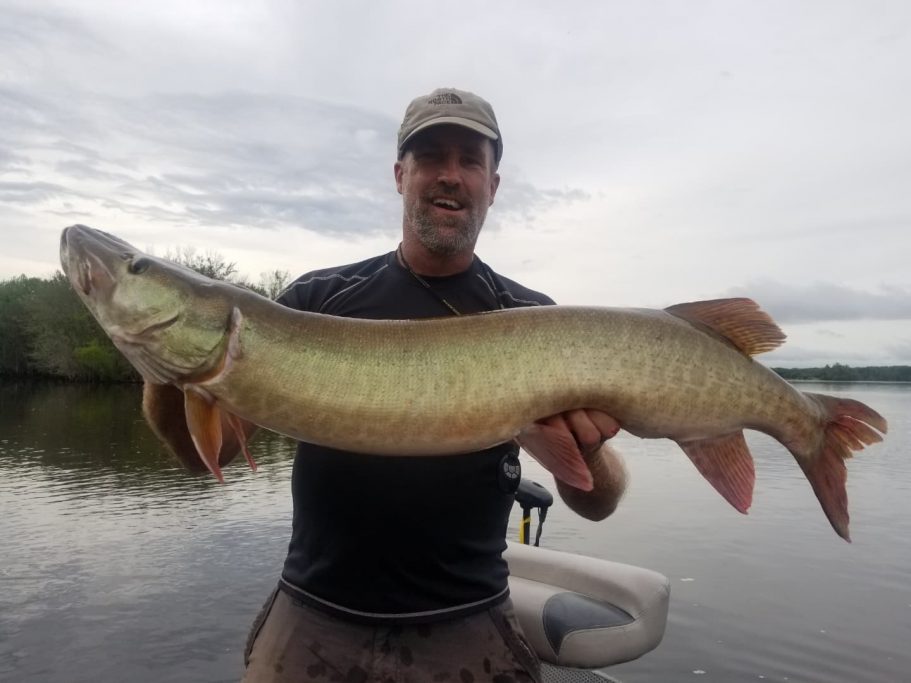 Country Bumpkin Petting Zoo and Orchard – This spot has a huge play village for kids, with ride-on toy tractors, play houses, slides, and a mini zipline. They also have animals for petting like llamas, calves, goats, and more. Depending on the time of year you visit, they have pick-your-own produce (berries and pumpkins) as well as a market with pre-picked fresh local produce, homemade pies, local honey, farm-fresh eggs, jams, Wisconsin maple syrup, and of course CHEESE.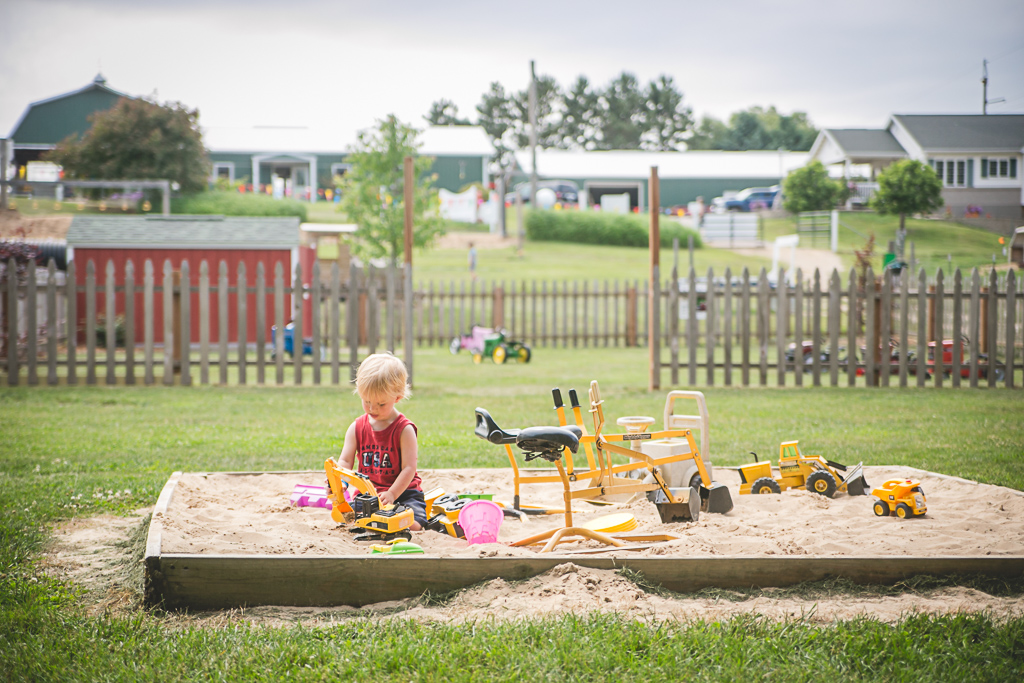 The Wisconsin Dells Riverwalk is a casual walk just off the Downtown area, where you can stroll along a paved path and view the upper Dells. It's a great view and it's FREE.
If you enjoy escaping the chaos, try the Wisconsin Deer Park. They have various breeds of deer there that you can hand-feed and pet, as well as other animals to see. The park is known to be a peaceful break from the busy Wisconsin Dells activity. Bring your lunch for a picnic at an outdoor table and enjoy some peace and calm.
Wisconsin Dells Shopping
The go-to shopping is The Outlets at the Dells. They have many popular favorites: Carters, Crocs, UnderArmor, Eddie Bauer, Famous Footwear, Old Navy, Lane Bryant, Nike, and more. No visit to Wisconsin would be complete without a trip to the cheese store. You'll find 2 great stores in the Dells, Carr Valley Cheese (downtown Dells) and Market Square Cheese (Lake Delton near the outlet mall). Another local favorite shop is the Great Harvest Bread Co. in downtown Dells. Their bread is so soft and delicious. You can have a free sample while shopping for bread, flavored butters, locally produced snacks, cupcakes and desserts, even baked dog treats. They also sell deli sandwiches served on their fresh bread.
If you like Antique and Craft shopping, visit the Wisconsin Dells Antique mall. It's a large mall with a wide variety of booths. There is also a craft mall and a restaurant all on the same property. A wonderful place to spend a day shopping!
Just a short drive from the Dells is the Square in Downtown Baraboo. There you'll find tons of quaint mainstreet shops like Recycled Sally's Women & Kids Consignment, Bekah Kate's Kitchen, Kids, & Home, Just Imagine Toys,  Neat O's Bake Shop, and so much more! The square in Downtown Baraboo has so many shops to just stroll and browse. It's more than shopping, it's a treat!
Whatever you choose to do in Wisconsin Dells while you are here, you will find the people to be friendly and the atmosphere to make you feel at home. I promise, you'll never be able to explore all the great things there are to do in the Dells, but maybe that's a good thing…. it will make you want to come back again next year!
Gretchen Willis Photography is a family photographer in Wisconsin Dells and the surrounding area including Baraboo, Sauk Prairie, Lodi, Poynette, Portage, Westfield, Green Lake, Sun Prairie, and beyond. Please visit the Gretchen Willis Photography Facebook page to see all the latest photos and updates.